Even More iCanvas Doppel-Doggos
You should already know welovedogs. (If you don't, where have you been?) And we obviously love art–we are an art company after all.
So it should come as no surprise that we have thousands of dog art prints by artists who know exactly how to capture our furry best friends' likeness and personalities. Because one doppel-doggo post wasn't enough, we're bringing you another one with four more iCanvas office pups. Let us know what you think in the comments!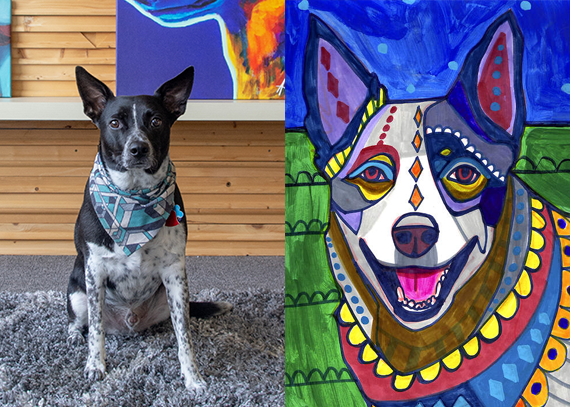 Reilly's doppel-doggo is Heather Galler's Australian Cattle Dog—look at those ears! Galler's geometric and colorful folk style is indicative of Reilly's lively personality (like when he's chasing after tennis balls).
---
Peyton and DawgArt's Lulu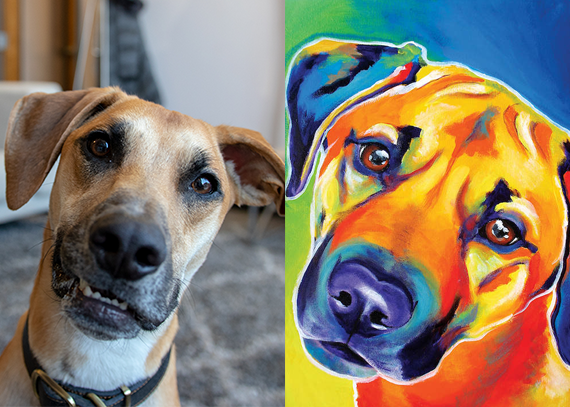 Peyton and Lulu definitely have the cute head tilt down pat. DawgArt knows exactly how to use colors to bring out dogs' beautiful expressions, and Lulu is no exception: the lights and shadows on her face highlight those classic hound-like features that you see on Peyton.
---
Sophie and Suzanne Anderson's Sophie's Smile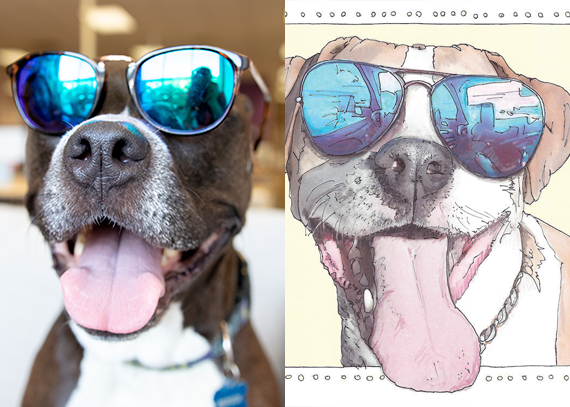 So obviously we had to deck out Sophie with a great pair of reflective shades just like Suzanne Anderson's Sophie's Smile (we can neither confirm nor deny whether Suzanne's Sophie is the same as ours). That said, Anderson nailed the sweet Pitbull smile, and we know we'd be seeing double if both of these Sophies approached us on the street!
---
Bailey and Suzanne Anderson's Tweedy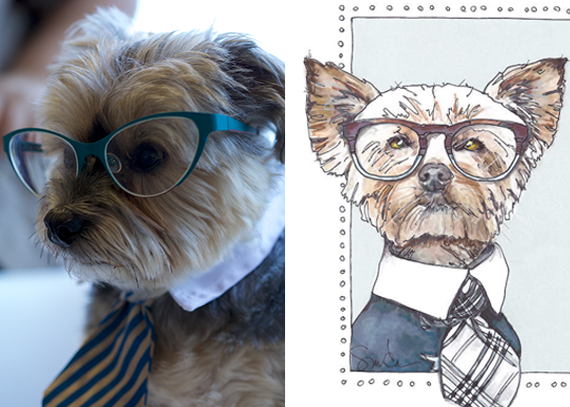 And finally, we couldn't resist including another Anderson print, especially since Tweedy fit our little professorial Yorkshire Terrier Bailey so well. Tweedy absolutely has the same magisterial presence as Bailey, and we're sure they'd both keep us in line at work!
---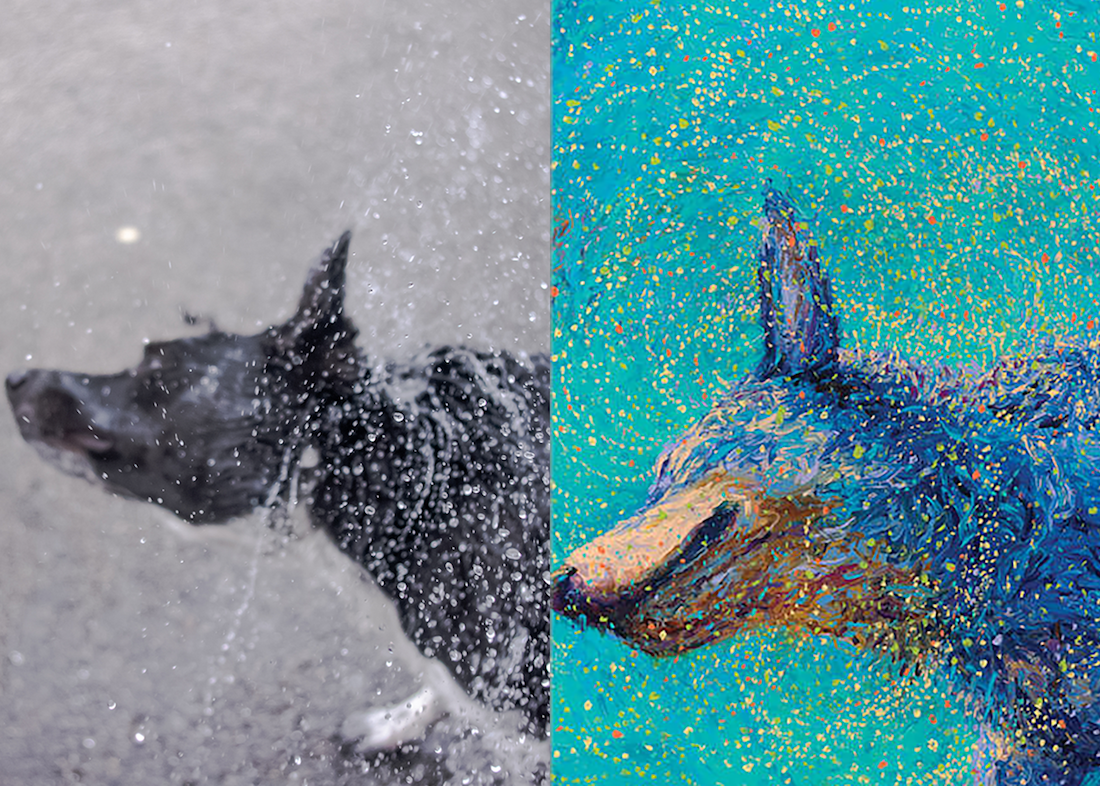 BONUS! Reilly re-enacted Iris Scott's finger painting of a blue heeler shaking water off. (And now WE appreciate how difficult it is to capture a dog in motion!)
What do you think of our pair ups? In case you missed it, be sure to check out our first doppel-doggo post. Be sure to explore our other animal art (yes, we've got dogs, cats and even more), and share your pet's doppelgangers with us on social using #dogsofic!