We LOVE dogs at iCanvas and we're lucky enough to have a pet-friendly office in Chicago, so we bring our furry friends to help us out at work! With Take Your Dog to Work Day coming up on this Friday June 22, we thought it was time to introduce you to our hardest working four-legged coworkers.
Get to know our office doggos, and share your own office pets with us on social with #dogsofic!
Banksy, Cockapoo
Company Title: Ambassador of Good Will & Happiness
Age: 1
Favorite Summer Activity: Playing with his buddies at The Playpen in Chicago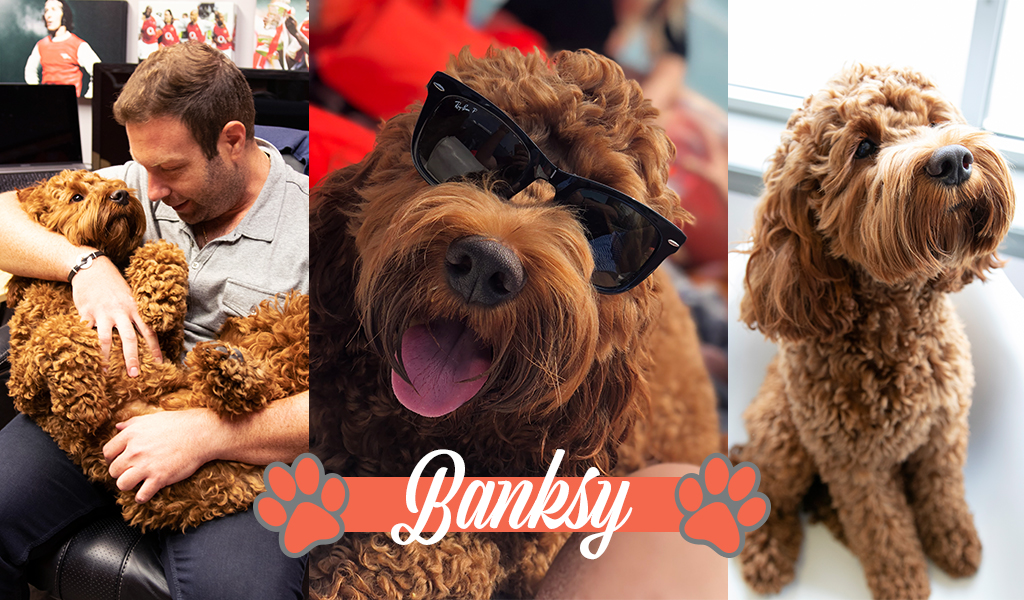 Banksy is our company mascot, daily morale booster, and the first ever dog employee to hold an official title! While he's still full of puppy energy, Banksy knows how to play it cool and make meaningful contributions in meetings.
---
Jerry, French Bulldog
Age: 1
Favorite Summer Activity: Running around the dog park and taking long naps at the beach
Follow Jerry on IG: @jerry_thefrenchie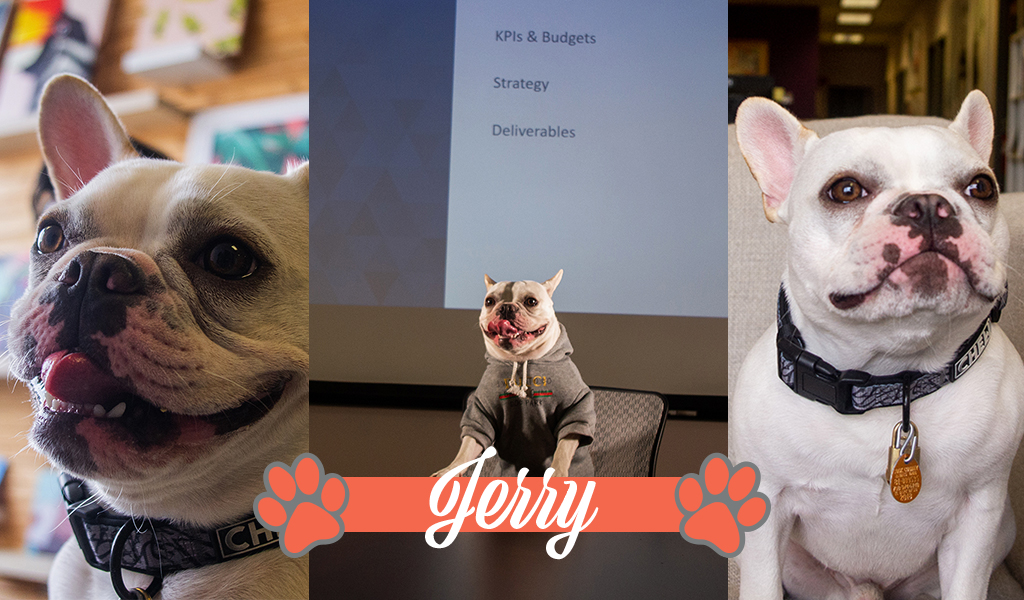 Jerry is our celebrity pup. He has a growing following on IG, loves street fashion, and enjoys playing pool in the office on his lunch break.
---
Piper, Mutt Mix
Age: 3
Favorite Summer Activity: Swimming in grandma's pool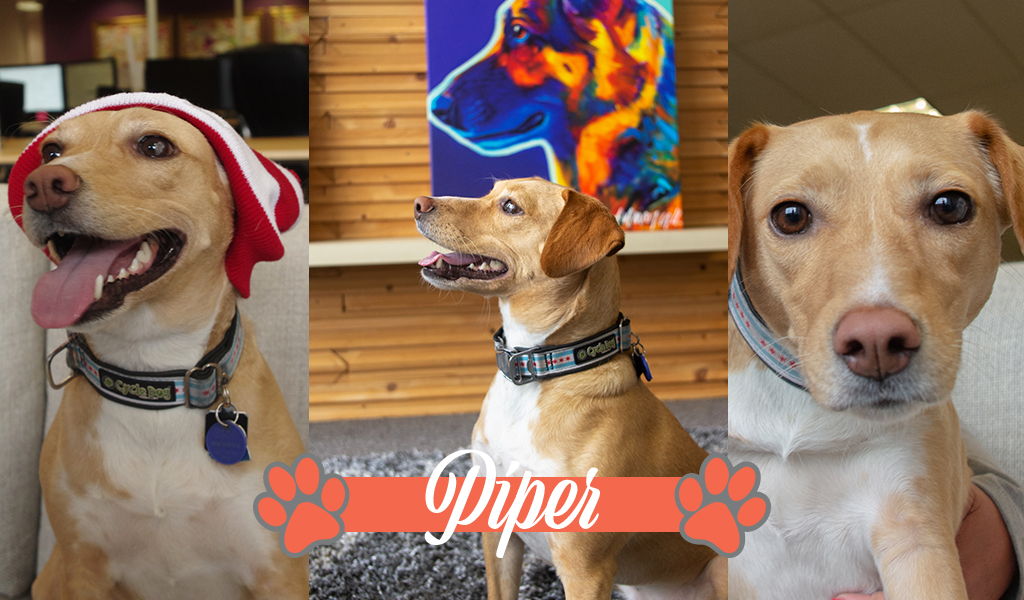 Piper is as sweet as she looks. She's fantastic at handling customer service requests (as long as they involve belly rubs) and loves to swim.
---
Tux, Lab & Shar Pei Mix
Age: 7 months
Favorite Summer Activity: Playing with other puppies, chasing birds, and eating mom's shoes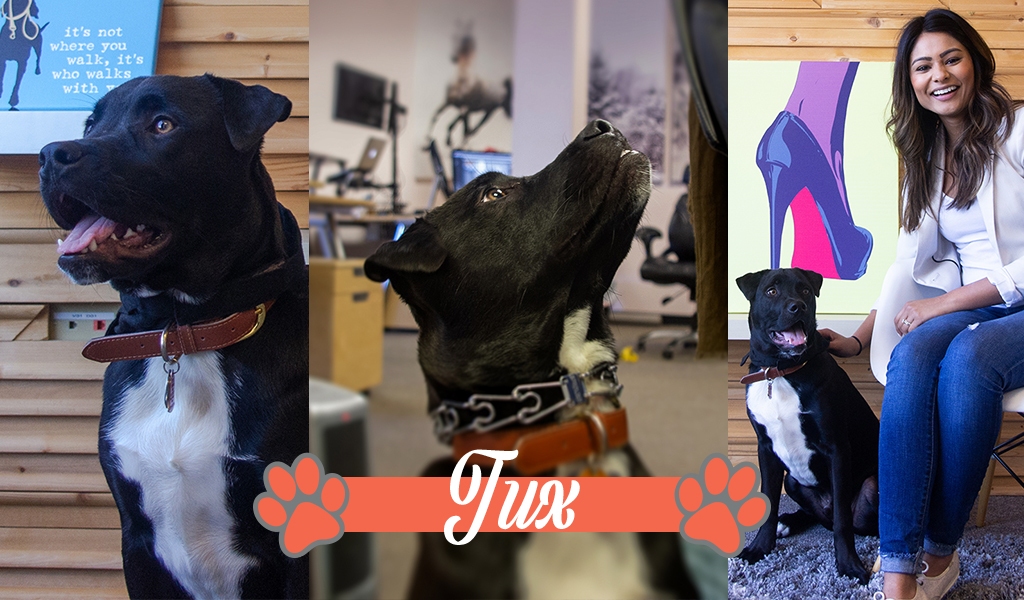 Tux is the baby of the group. Our youngest puppy also gives the best high-fives.
---
George, Bulldog & Boxer Mix
Age: 1
Favorite Summer Activity: Long walks around the neighborhood hoping to find all dogs to play with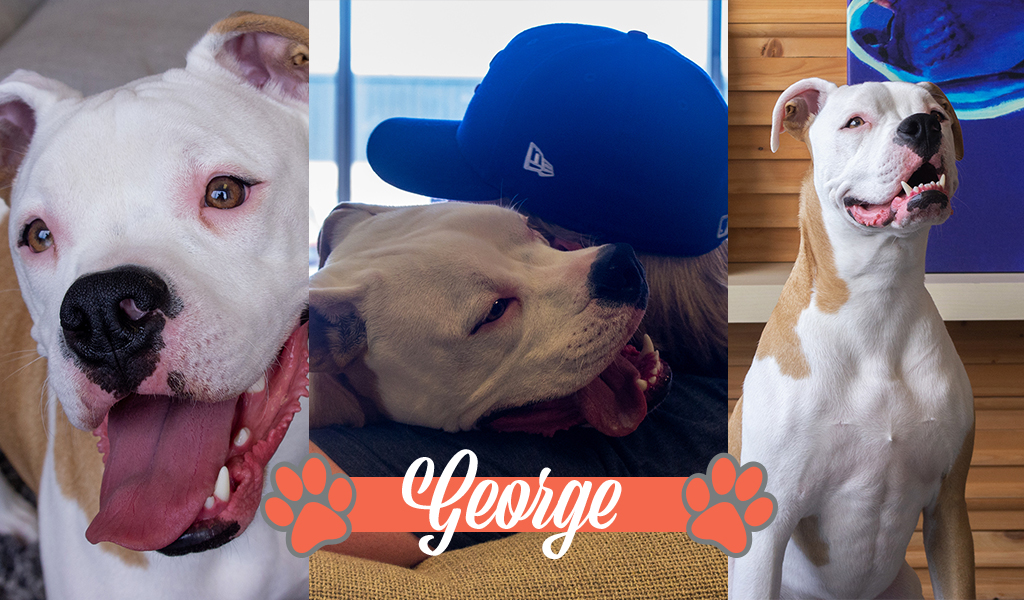 George is a social butterfly who brings a smile to everyone's face. Even though George loves chatting his colleagues up, he's great at staying on top of his work.
---
We want to see your office pups! Upload your own to Facebook, Instagram or Twitter and share them with us by using #dogsofic.