"Maximalism" Trend of 2018
2018 is all about excess. Fashion is becoming more daring and detailed, Pantone's Ultra Violet is bringing galaxies and cosmic stardust decor into our homes, and opulent metallics are all the rage. Learn how to bring this "Maximalism" trend onto your walls in three easy ways!
Up Close and Personal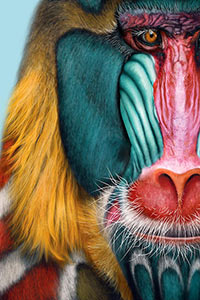 With overabundance taking over, artists, fashionistas and photographers are starting to hone in on one specific detail with their work, making that the focal point. Whether it's a social media influencer posting an intricate pattern from a dress, or a nature photographer capturing the piercing blue eyes of a parrot, this close up take on maximalism can be seen throughout the creative world. Take a look at the above room where we combined Giulio Rossi's Mandril, Scott Rohlfs' Mistified and Gregoire Guillemin's Flash-Morning #3 to see how you can bring this trend onto your walls!
---
Camouflage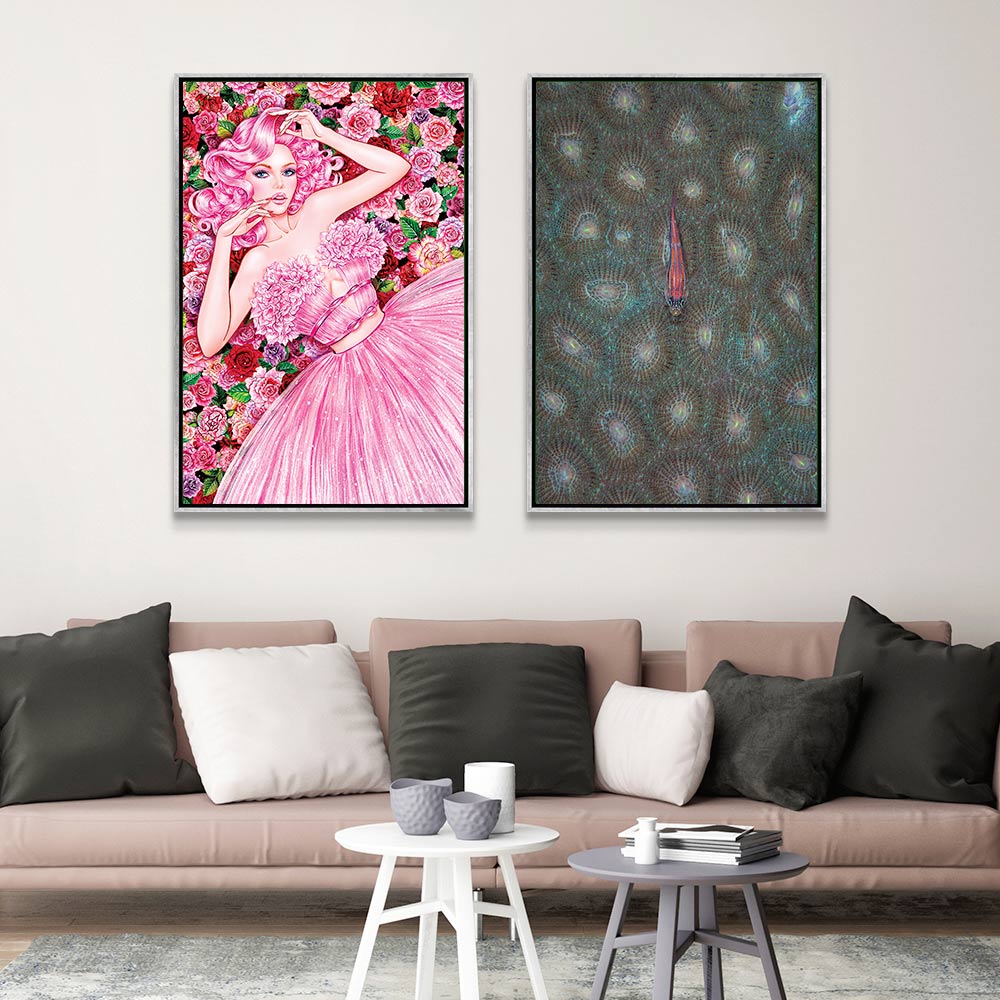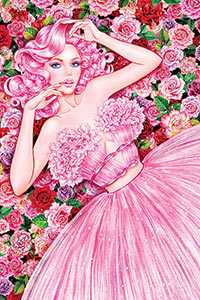 The more chaotic the background the better! A large part of the maximalism trend is doing away with boring backgrounds, and creating a visually mesmerizing piece for the viewer. The sub-trend of camouflage is when the artist creates an intricate background and blends the layering motifs into it. These images are a great conversation starter and can provide a new way of seeing the image with every look. This can be used with fine art like Rose Girl by Sunny Gu, and with photography as seen with Ethan Daniels' A Tiny Ghost Lies On The Polyps Of A Coral Colony.
---
Overabundance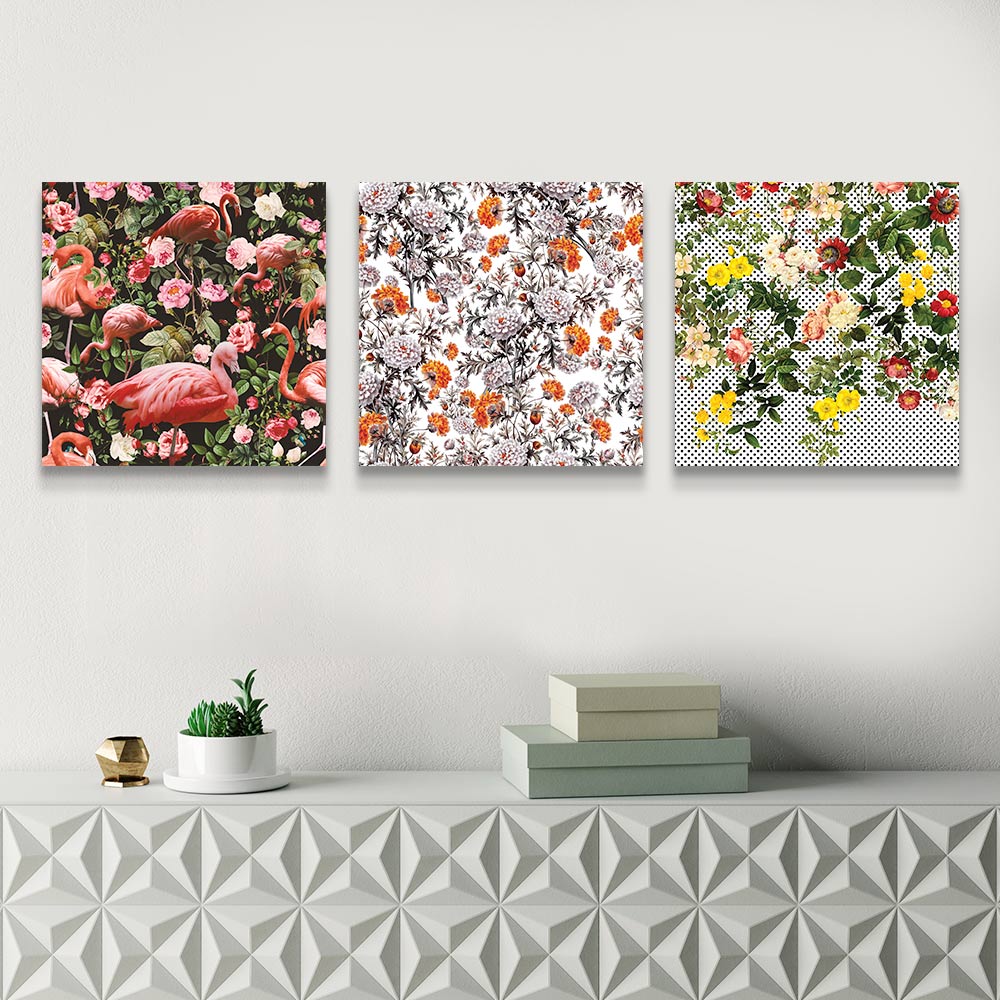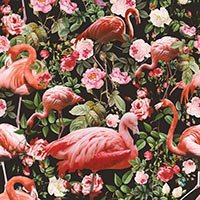 There is no artist that nails this trend better than Burcu Korkmazyurek. Her works are all about excess and no two are the same. They cause you to stop and look at the intricate detail and sometimes hidden motifs. Her works are all different, yet they can all be mixed and matched together to create one show stopping gallery wall! The great thing about a piece with a multitude of colors is that you are not limited when choosing rugs, furniture or accent pieces for your room. We combined Floral And Flamingo, Exotic Garden and Botanical Geo to our above room.
---
Which of these maximalism trends is your favorite? Let us know in the comments! If you've tried to incorporate these into your home, make sure you share them with us on Instagram or Facebook, and tag them with #iCanvas.