10 Coolest Ideas for Art as a Gift
'Tis officially the season of giving – and here at iCanvas, we don't just give great art. We want to give art that your friends and family will adore. With so much art available, you can narrow your search to failsafe styles that are proven hits for the holidays. According to our shoppers, these are the most giftable styles that can help you check anyone off your list.
Blueprint Art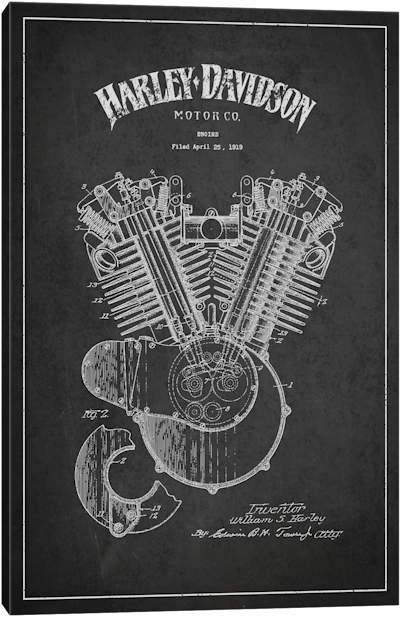 For the dads with prized Harley Davidsons or brothers with beloved guitars, this is a no-brainer. Art that represents life's favorite items is great, but this blueprint style by Aged Pixel gives it a subtle, stripped-down edge that makes it fit for any space.
See all Blueprint and Patent Sketches.
---
Movie Posters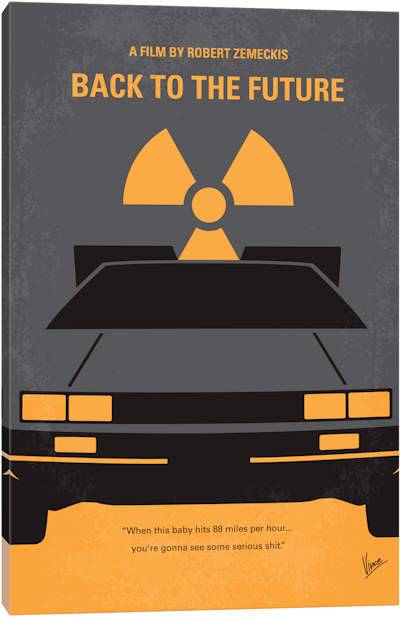 These have a nostalgia factor that's perfect for the movie buff in your life. Even if your loved one is indifferent to movies, minimalist or vintage movie posters have a cool aesthetic that makes them great for decorating, especially in home theaters.
See all Movie Poster art.
---
Stadium Art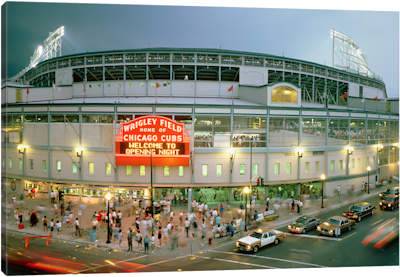 You can't always get the larger-than-life experience of a stadium. So why not give it in the form of art? A stadium art print for sports lovers would serve as a thoughtful reminder of memories made. Not to mention, it's great for game rooms and man caves.
See all Stadium Art.
---
Empowered Women Art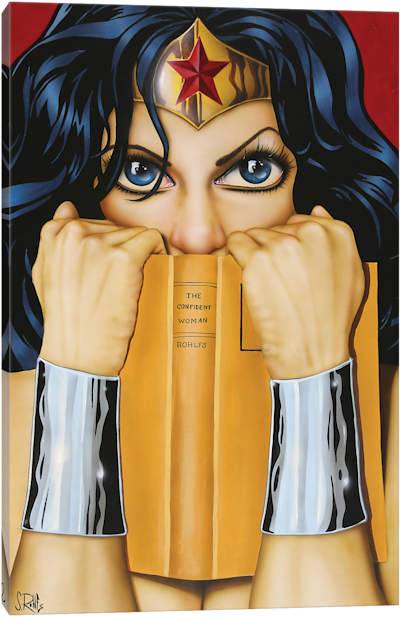 Empowerment is in. Show love to the strong, independent ladies in your circle by gifting decor that's packed with a powerful message.
See all Empowered Woman Art.
---
Double-Exposure Photography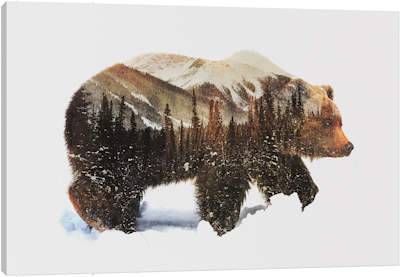 Art with skies and landscapes superimposed into human or animal figures creates a silhouette effect that's more on-trend than ever. Art by Andreas Lie, one of iCanvas' bestselling artists during the holidays, will give any wall an it-factor. Artists with similar styles include Dániel Taylor, Soaring Anchor Designs, and Taylor Allen.
See all Double Exposure Photography.
---
NASA Art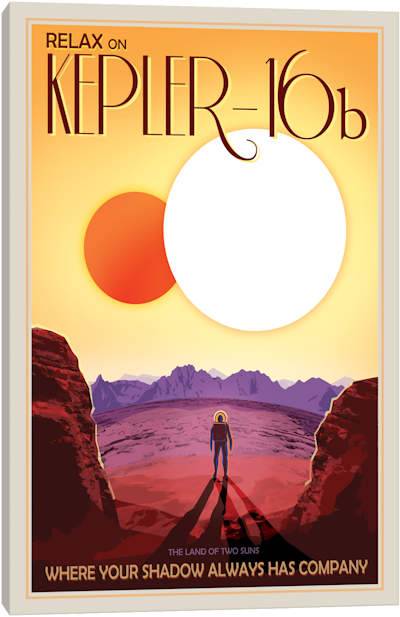 Did you know NASA makes their own art prints? Space geek or not – art inspired by the stars is breathtaking to any beholder. NASA art prints are great pieces for bedrooms, classrooms, and offices.
See all Astronomy Art.
---
"Starry Night"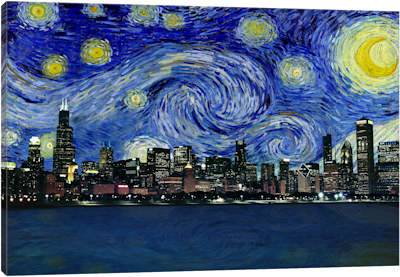 One of the most identifiable works of art in the world has been reproduced for over a century. Something this legendary is a staple when giving art to art lovers. If giving an actual "Starry Night" print seems like too much of a default, consider a cool spin-off that's merged over your loved one's city skyline or interpreted in a different artistic style.
See all Art Inspired By Starry Night.
---
Skylines & Cityscapes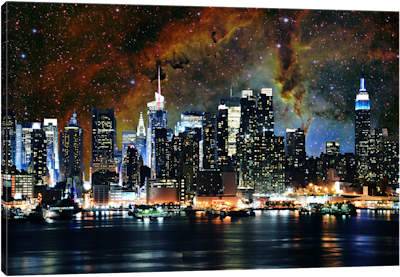 Local love is a fierce kind of love. Seeing it depicted in art tends to bring about the best kind of feels. A hometown skyline superimposed onto a classic painting or photography of their favorite destination city is a sure winner. The easy part? They look good in virtually any space.
See all Skyline Art.
---
Dogs in Pop Art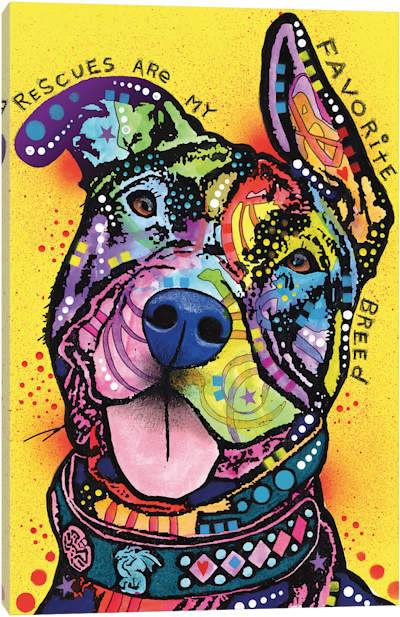 The joy that dogs give to humans is unmatched, but you can give a little more with a print that looks just like your loved one's pooch. Pop art versions of your loved one's pet by artists like Dean Russo or Weekday Best are a colorful way to honor furry friends.
See all Dog Art.
---
Music Art
Whether it's the friend who can sing every single world to Bohemian Rhapsody or your mom who still talks about watching The Beatles Royal Command Performance from her television in 1963, you can't go wrong with the gift of music in the form of art. From song lyrics to album covers, a music art print can be both inspiring and nostalgic.
See all Music Art.
---