"DawgArt" Artist Alicia VanNoy Call Paints iCanvas Office Dogs
Artist Alicia VanNoy Call, also known as "DawgArt," paints animal portraits with bursts of color. Recently, she painted portraits of some of our iCanvas dogs, and they LOVED seeing themselves on canvas! DawgArt paints ALL dog breeds—everything from a Shih Tzu to a Poodle to a German Shepard (and even paints cats!). She shared her process of turning photos of our office dogs into works of art. You can commission DawgArt for a custom portrait of your furry best friend or find a print that resembles your family pet.
Banksy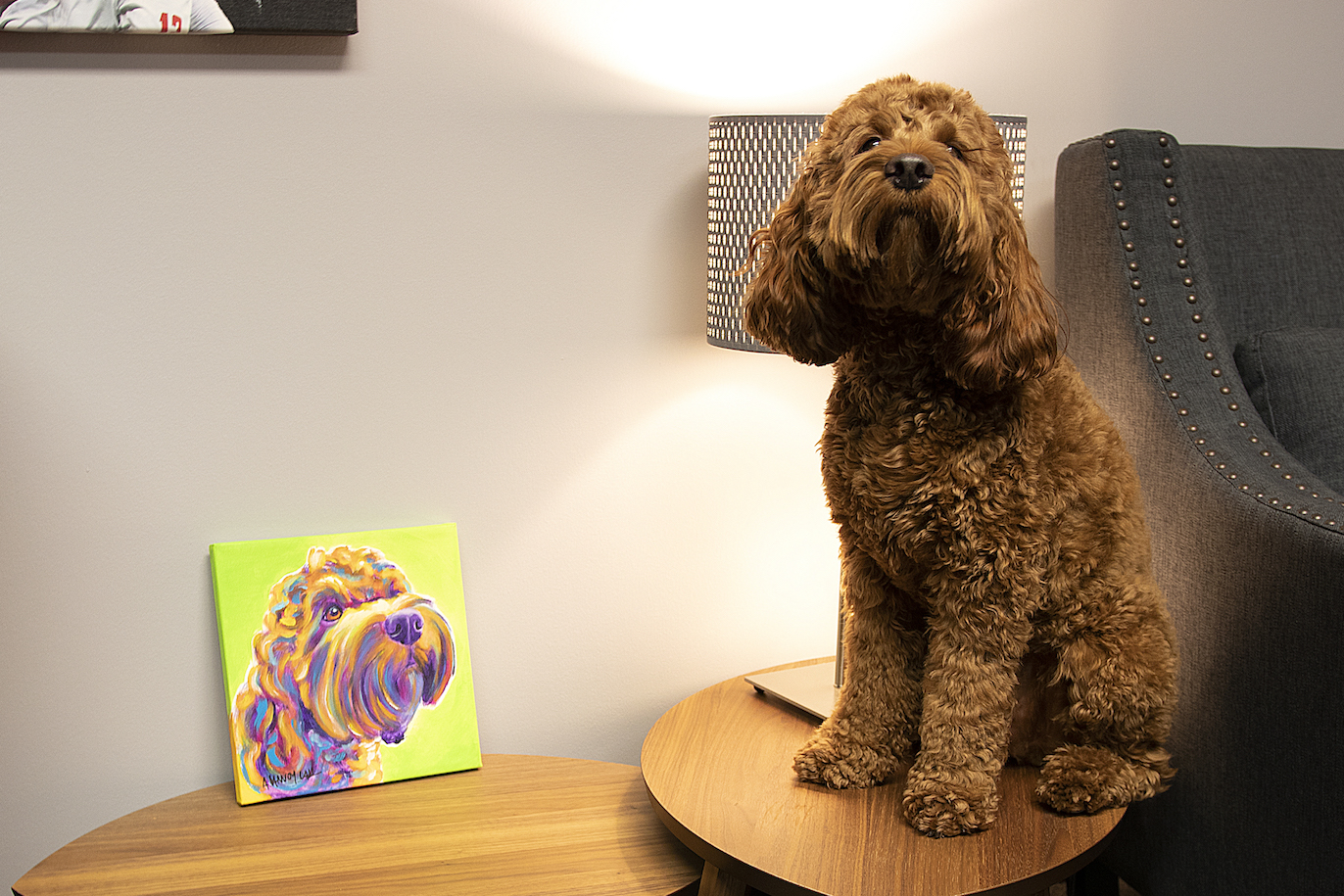 Banksy, our lovable, high-energy cockapoo, could hardly contain his excitement when he saw himself in color.
---
Jerry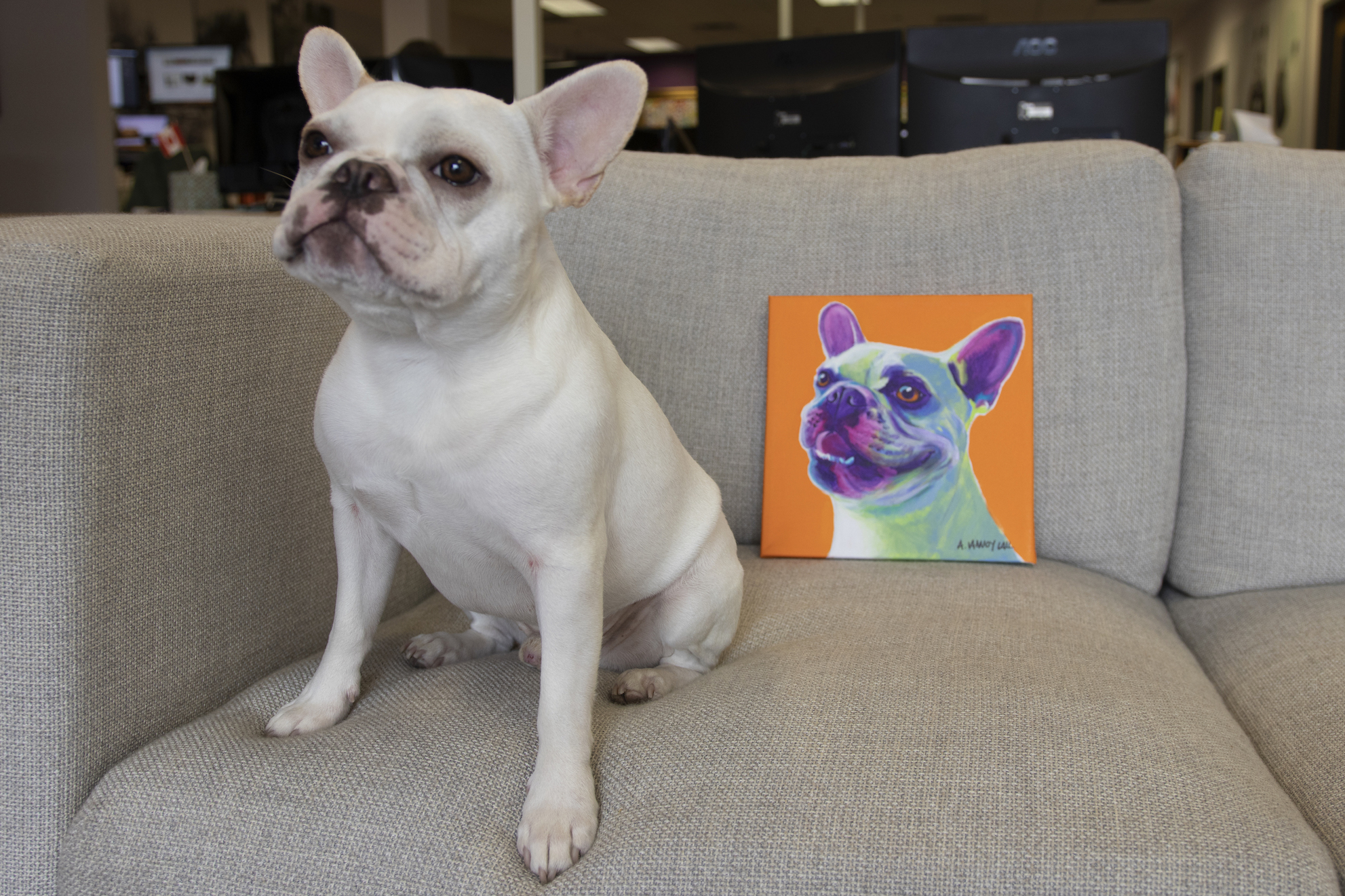 Jerry the Frenchie is popular both in the office and on Instagram. He couldn't help but admire how DawgArt captured his smile and good looks.
---
Tux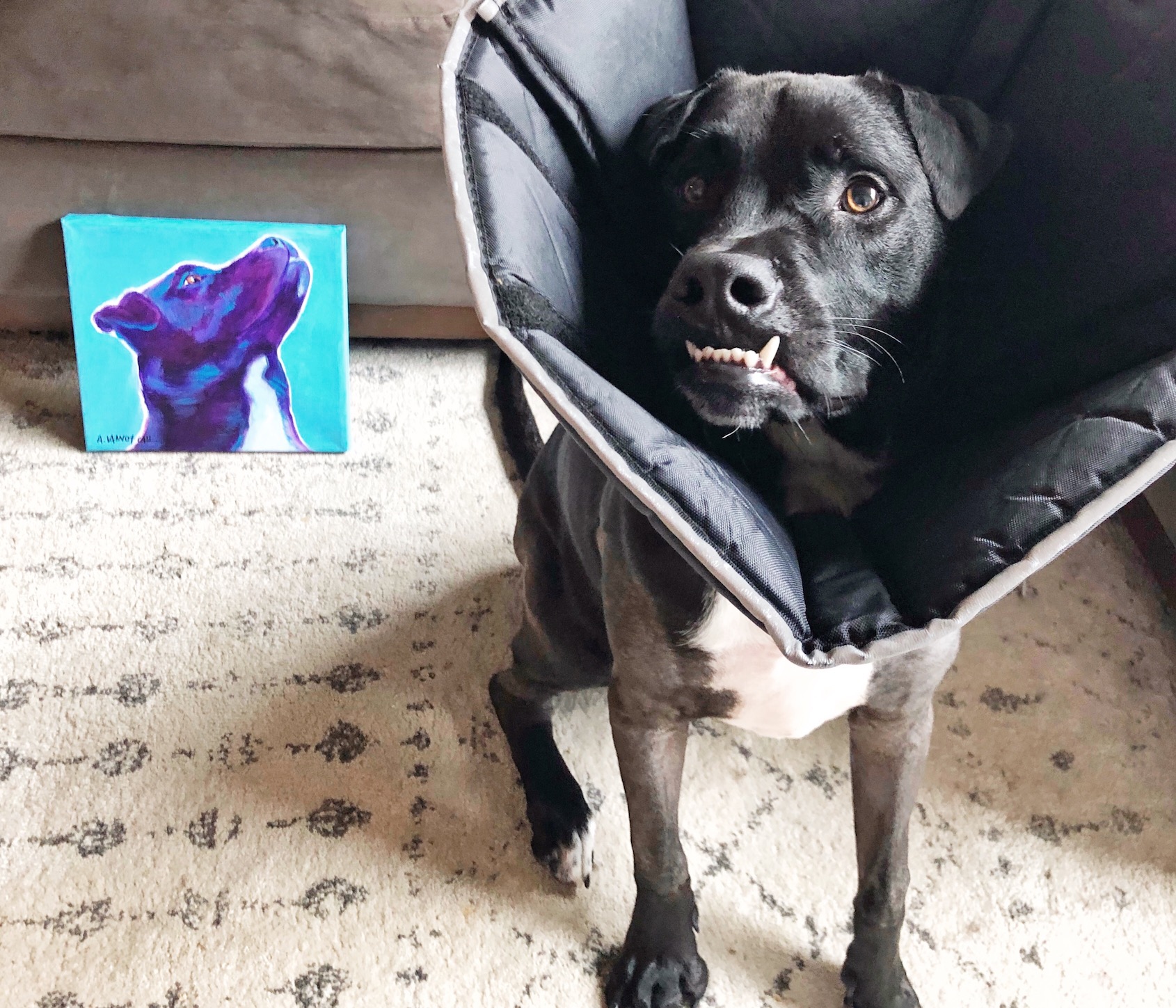 Tux, a lab mix, was feeling a little under the weather, but seeing his portrait brightened his day.
---
George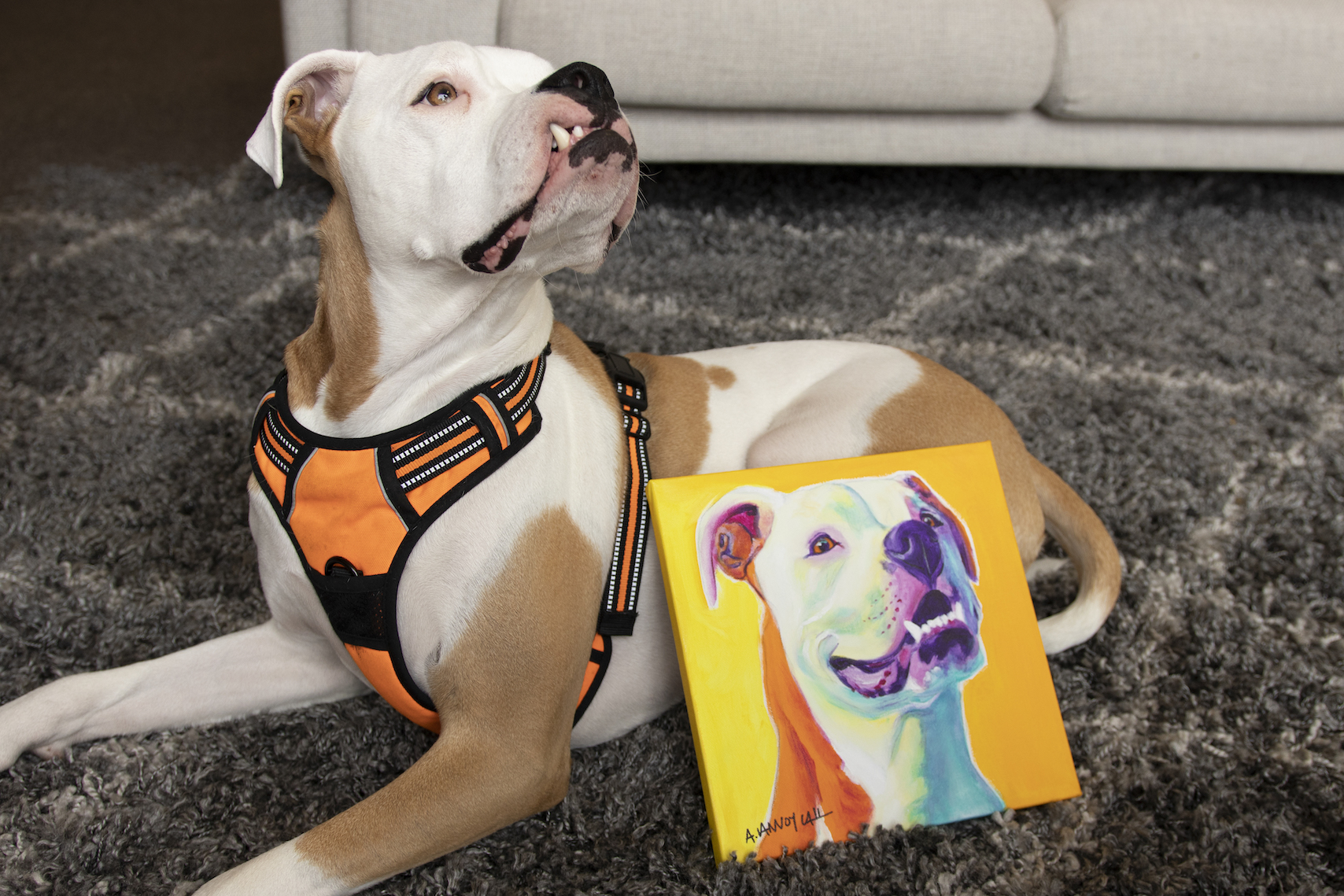 George is a natural born model who sees his likeness in plenty of paintings. Here, he recreated the pose he's making in his portrait. Good work, George.
---
Follow us on Instagram to see more photos of our office dogs, and share photos of your furry friends with us by tagging @icanvas_art or using the hashtag #icanvas!