Sometimes you just need to go big or go home! Here are some great ways to incorporate over-sized art into your living space!
Hallways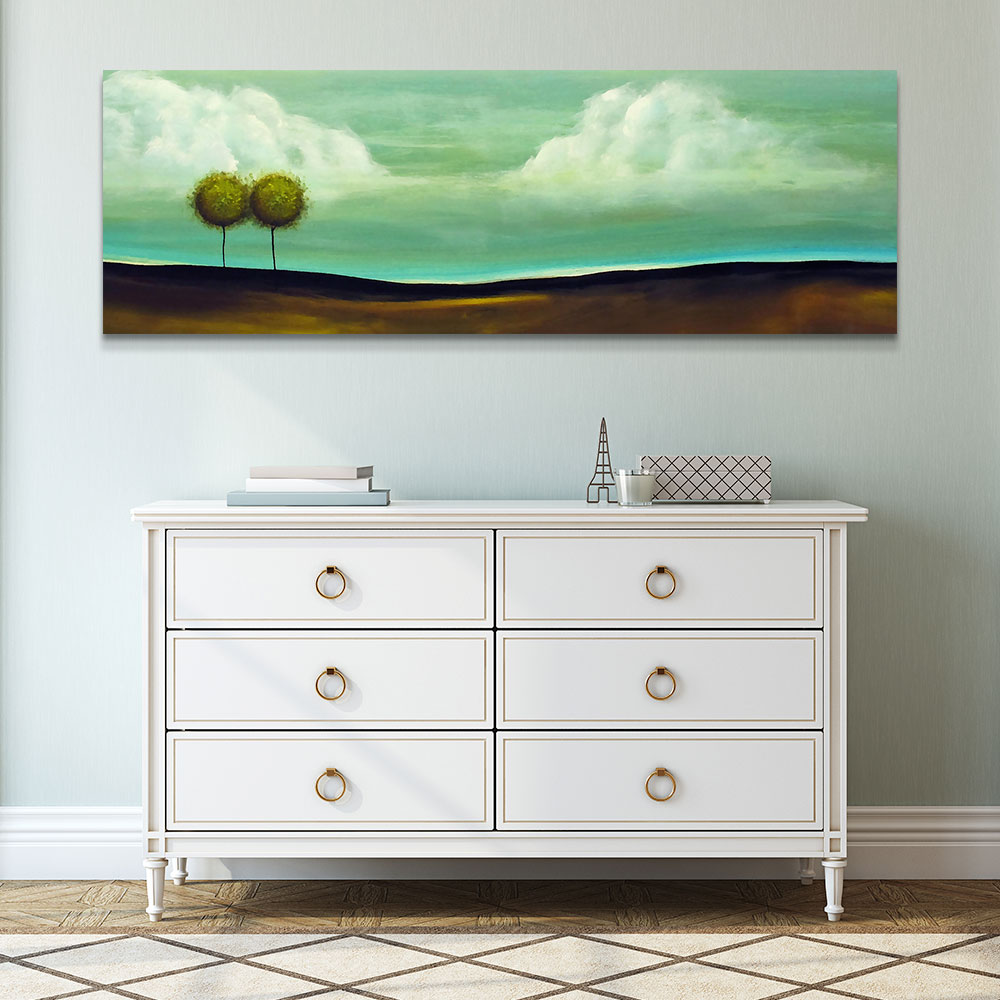 Hallways can often be an overlooked area in the home, when in fact they're the perfect blank canvas for artwork. Panoramic artwork, like Heather Offord's Happily Ever After, is a perfect option for a hallway as it takes up the most wall space from left to right without making your space look too busy. Hallways are also a great place to hang the pieces you love, that may not necessarily fit into the decor theme of the main rooms in your home.
---
Sofa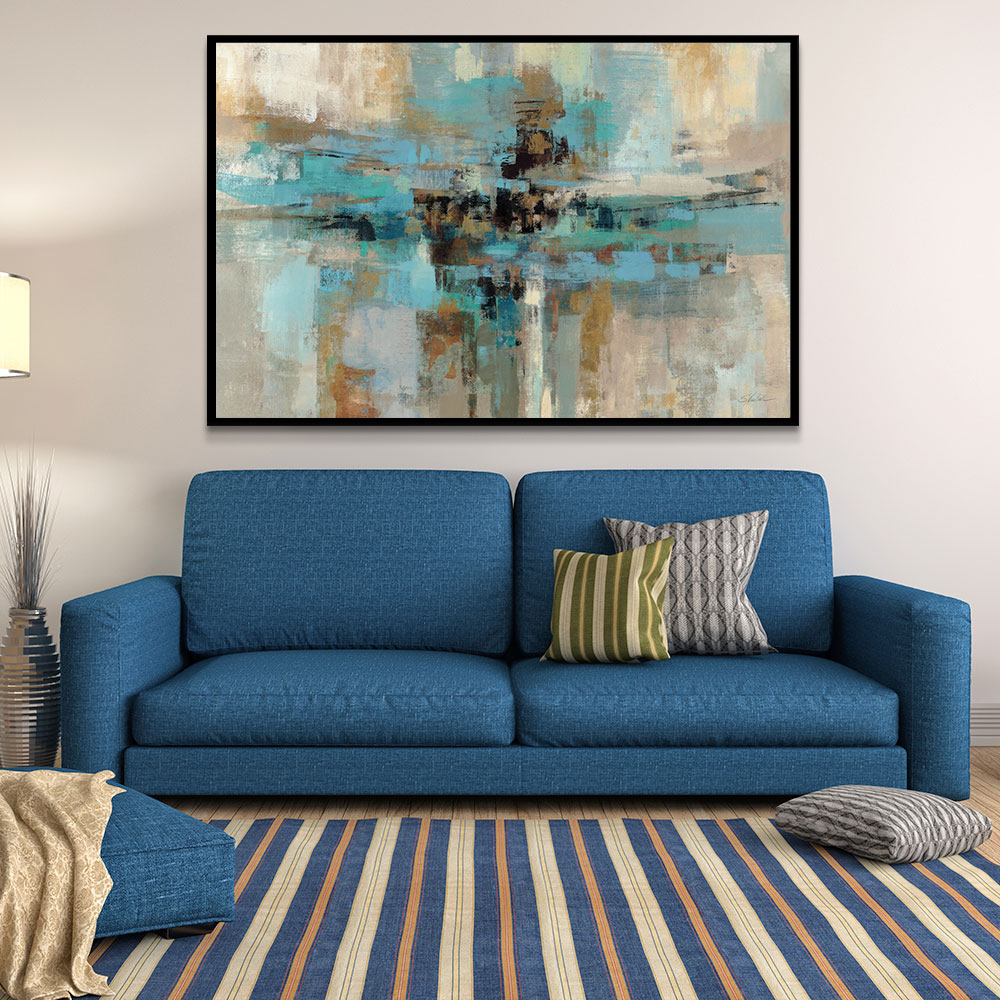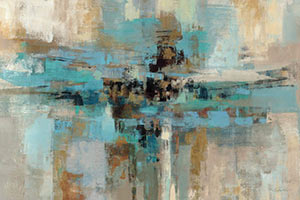 A large blank wall in your living area can be daunting, especially in a room that you use often. Choosing large scale art to place on the wall behind your sofa can bring a completed look to your room without taking away from the main features. The versatility of an abstract piece, like this Silvia Vassileva piece Morning Fjord, allows you to still have creative freedom in your room when choosing new art or furniture. The shades of blue and brown in the piece above compliment the colors of the couch and rug creating a sense of cohesion.
---
Classic Living Room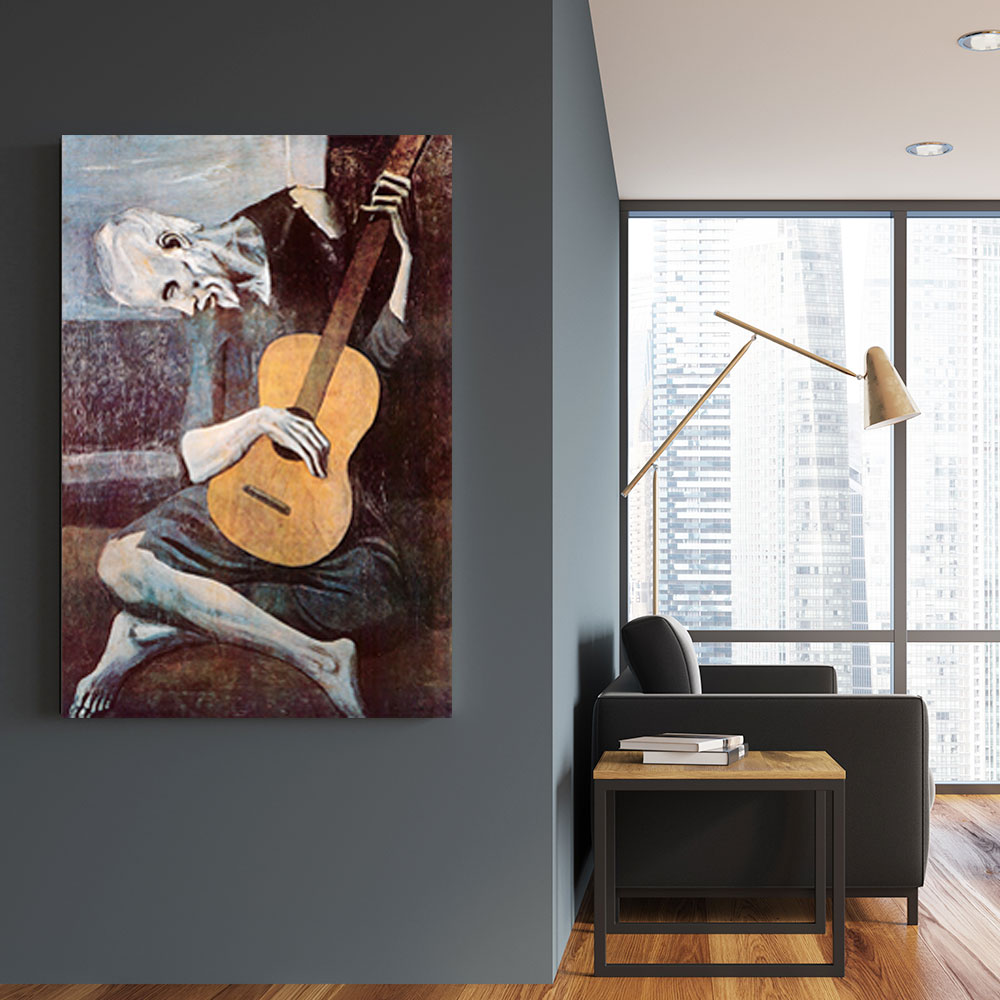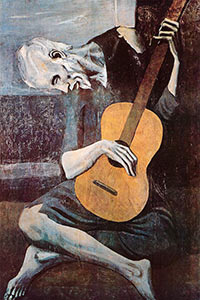 Using a classic piece of art for your formal living room, like Picasso's famous The Old Guitarist piece, can heighten the sophistication of the space. In a room where the main focal point is the architecture and furniture you don't want to overwhelm the space with multiple art pieces. Choosing a piece that pulls from the colors in your space, like the blue walls being pulled from the figure and the gold being highlighted from the guitar, creates cohesion, harmony and sophistication in the room.
---
Headboard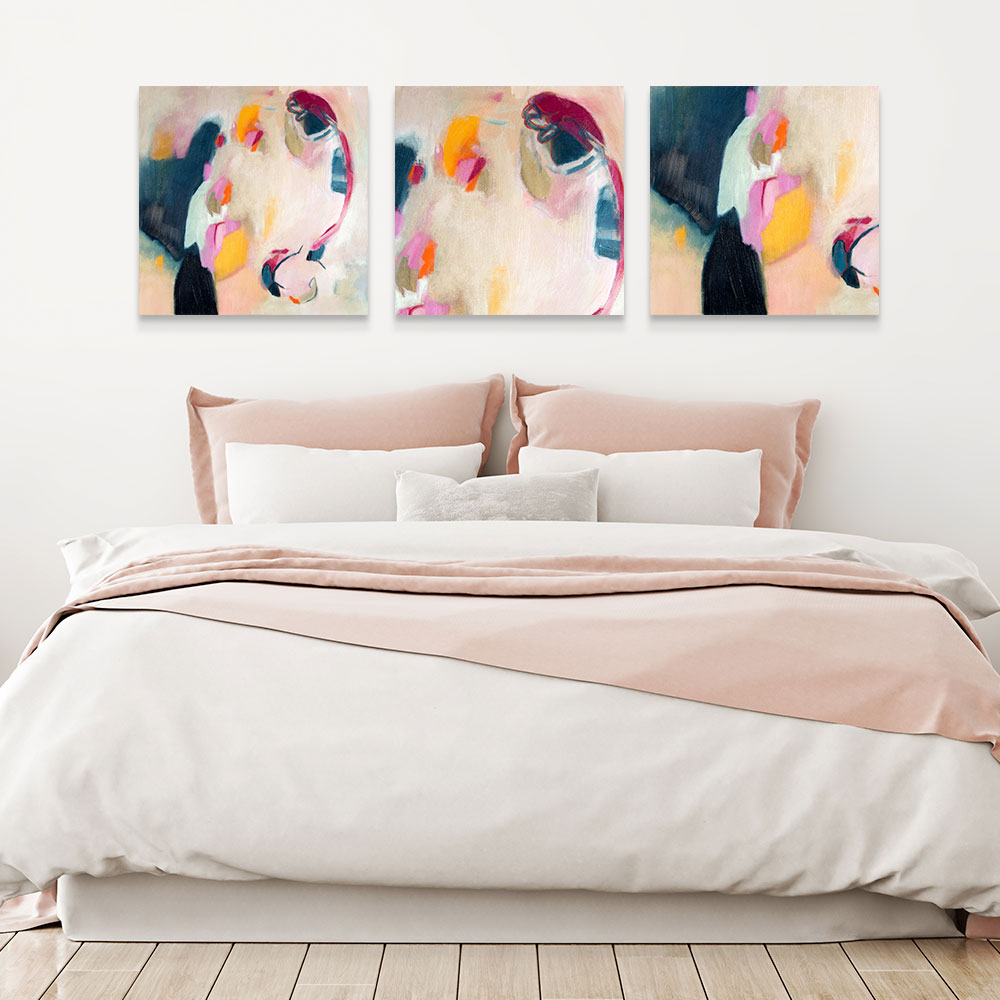 Art can be fun and functional at the same time! Instead of a traditional headboard, using over-sized art is a great alternative. When choosing artwork make sure the piece is at least the width of the bed, like this triptych Bundled Parallels by Franklin Riley. Hang the art so the bottom is right at or right behind the top of the pillows. Like a headboard, the artwork frames up the room, but does it in your own unique way!