How To Choose Art For Any Wall: Concrete, Brick, Wooden, and Wallpaper
Not all walls are the same, and some are an absolute nightmare to choose art for. iCanvas Style team takes a stab at decorating some of the most popular unconventional walls.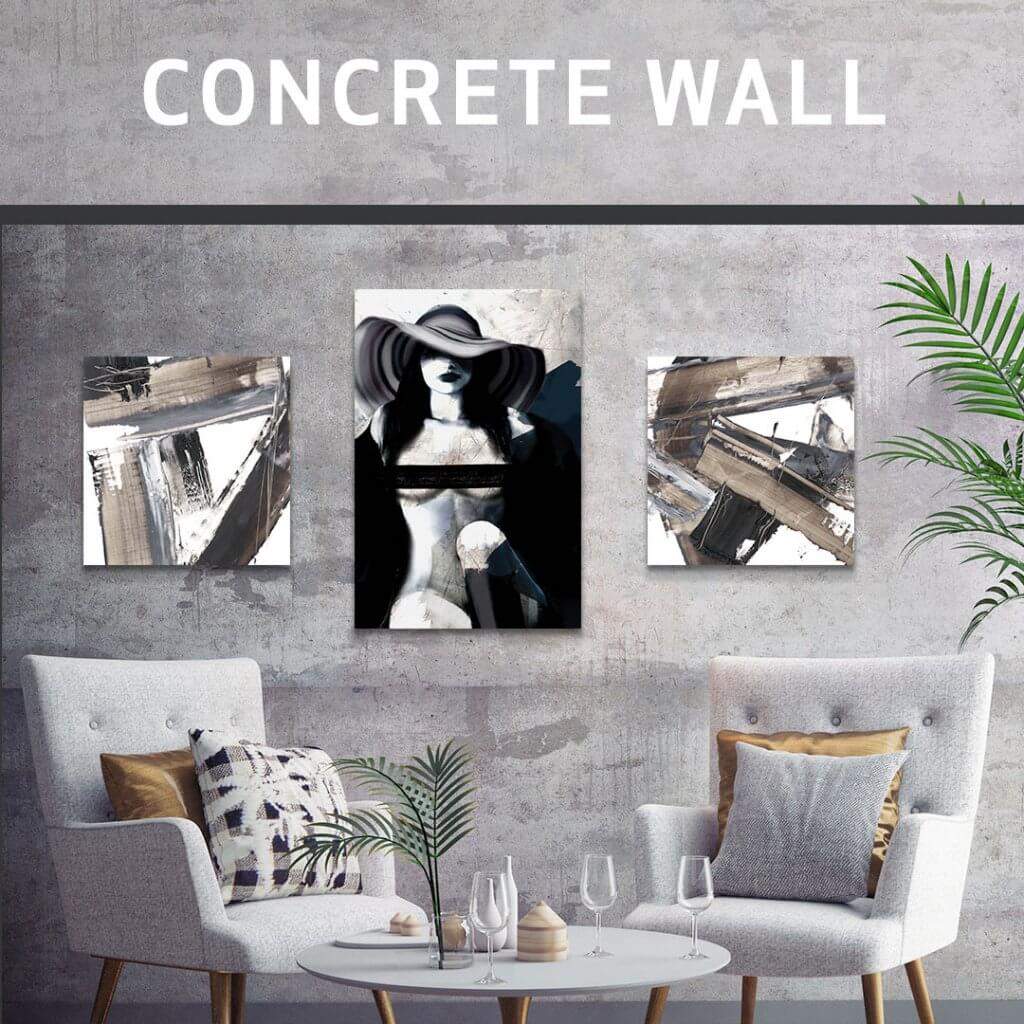 Concrete walls can be a great backdrop for art. The cool hue of the grey creates a modern industrial feel to any room and art can only enhance that. Choosing a strong focal piece that incorporates dark black & grey colors can create the illusion that the image is painted right onto the wall. If you want to bring in some warmth, choose pieces that complement the accent pieces in your room; like the two grey and copper abstract pieces on either side that complement the copper pillows and coffee table.
---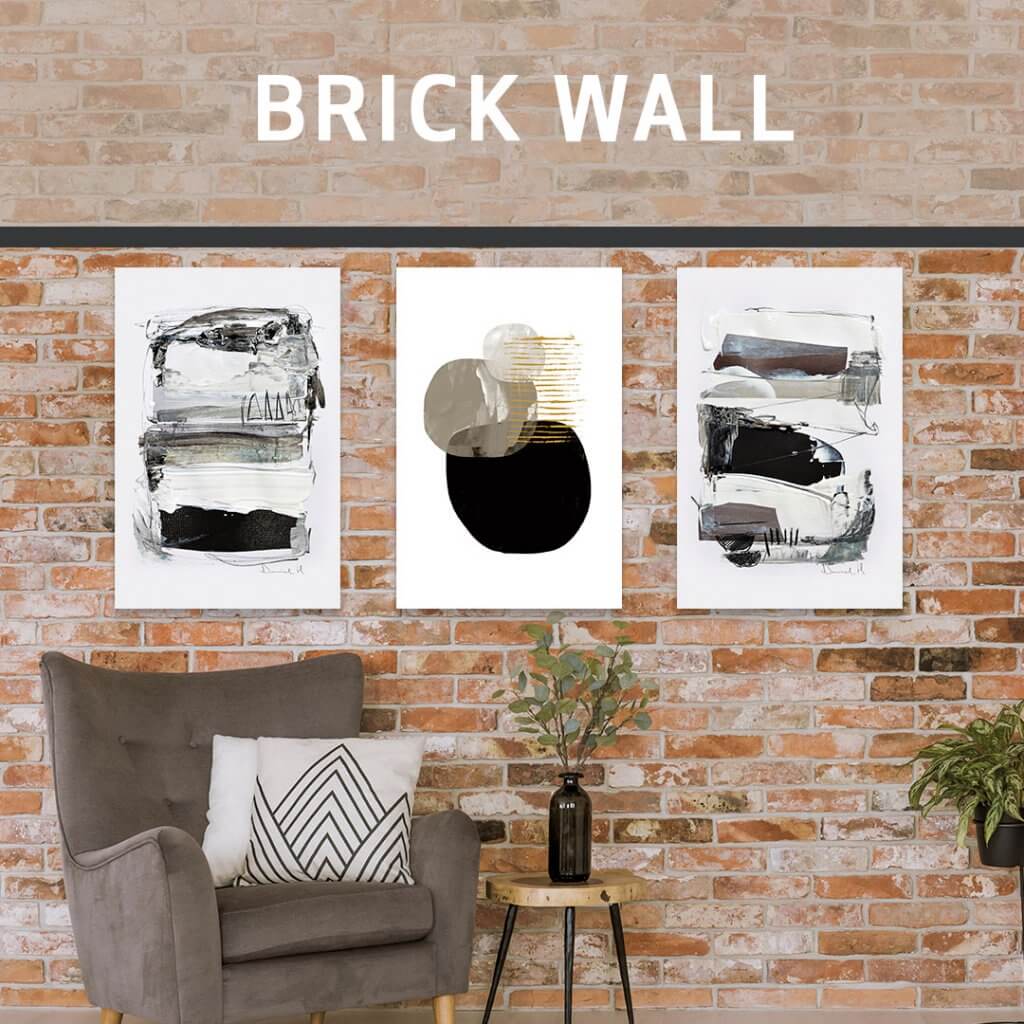 For those of you who may think that your brick walls are destined to be bare; think again. Some may find it hard to pair artwork with the warm red colors of brick, but by going with abstract pieces in cool neutral colors the red fades into the background and the art becomes the focal point. If you want to bring out the red hues in the brick choose an image with hints of warm colors, like the gold accent seen in the middle piece as well as in the Copper and Rose color collection.
---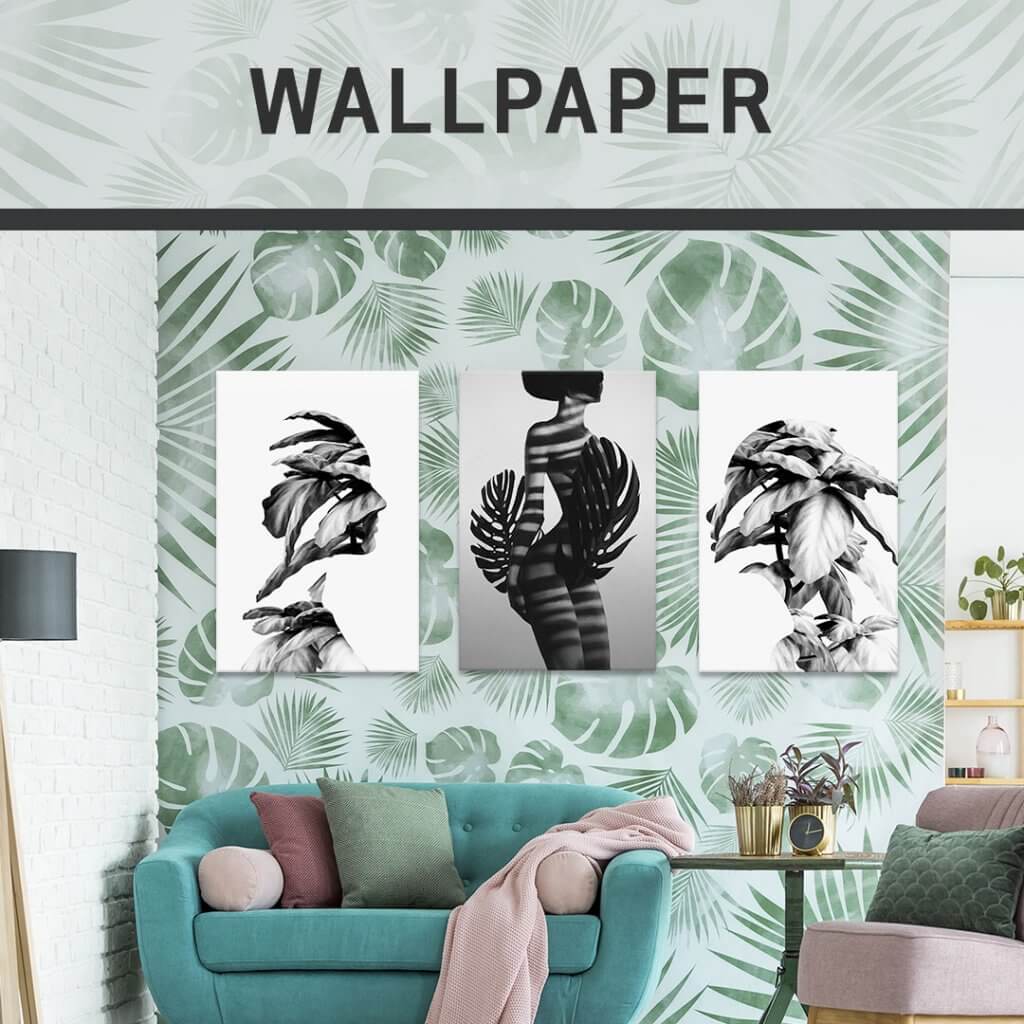 Wallpaper can create a great accent wall to any room, but adding art to that wall can take it to new heights. Choose pieces that blend into the pattern itself without standing out too much on their own. With this leaf wallpaper, the black and white images create a subtle contrast to the pattern and the leaf imagery in the photos creates a tie between the pattern and the art. You could also look at all black and white art for ideas as well as all minimalist decor art that could work with your wallpaper.
---
No trend has been more prevalent recently than the "Farmhouse Decor" trend. Thanks to Chip and Joanna Gaines, shiplap has become a 'must have' in many homes. The distressed feel of the wood can be mimicked in the art that you choose; pieces that look 'worn' or rustic helps create a cohesive look. By bringing in subtle accent colors, like the yellow and purple on either side, your art won't get lost in the heaviness of the wood. The handwritten feel of the typography print in the middle creates the perfect homey feel for any farmhouse decor room.