Decorating Challenge: Hanging Out With Highland Cows
Finding art that speaks to us often varies from person to person, but sometimes, a print's so lovable, it finds its way into countless homes. Portraits of highland cows are bestsellers at iCanvas, and for good reason! They're majestic, adorable, and fit seamlessly into any space.
Just take it from this group of iCanvas shoppers below. Each of them found a highland cow portrait they loved and hung it at home in their own way, proving they're as versatile as they are charming. If you're a fan of these shaggy-haired beasts, check out these styles below featuring highland cows.

Sweet Centerpieces
We love a good living room centerpiece! Highland cow portraits make for attention-grabbing prints above a sofa or on a mantle, and help create a sophisticated-yet-lighthearted vibe. Whether your decor vibe is anything from boho to Southwestern, it's the perfect print to pull your space together.
---
Minimalist Accents
Sometimes a simple print is all you need to make smaller spaces feel complete. We love how these decorators leaned their prints on wall shelves, hung them above dressers, and featured them in bathrooms. From modern farmhouse to clean, white minimalism, highland cows work with every style.
---
Bedroom Buddies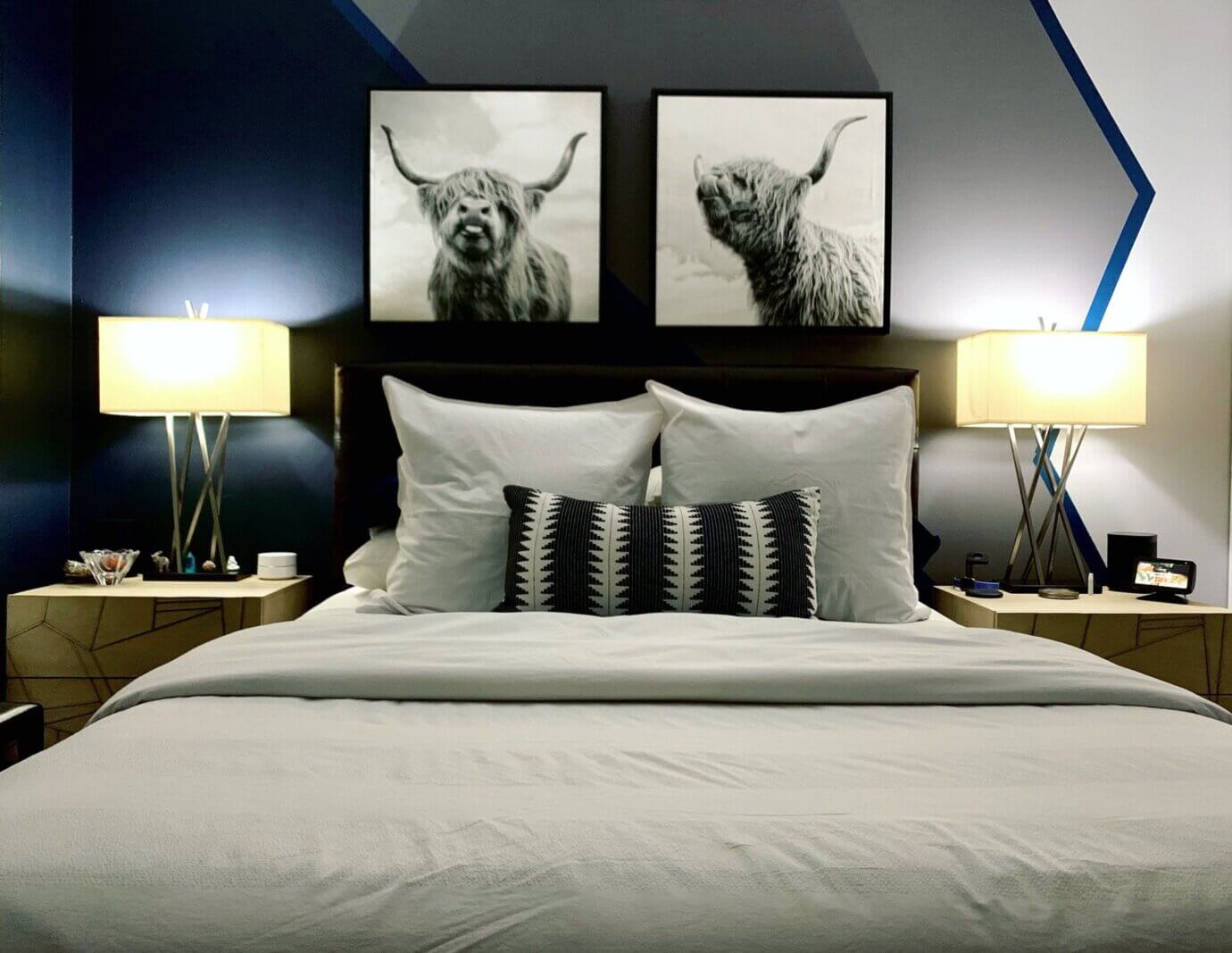 The right art print can make a bedroom feel cozier, and these decorators did just that. Whether they're framed and stylishly paired or leaned casually on the floor, highland cows bring tons of cuteness to bedrooms of any style — and they're a hit with human babies and fur babies alike!
---
Shop Featured Art
You can also browse our full collection of highland cow art available on iCanvas.