Artists We Heart Ed. 103: Meet 7 New iCanvas Creators
More art means it's easier than ever to discover art you love! Whether you want to feel inspired, tell a story, or transform your space, connecting new artists with art appreciators like you is one of the best parts of welcoming more creators to iCanvas' creative community.
From textured portraits to tribal women to minimalist instruments, meet 7 new artists who can help you bring stylish intrigue, vibrant wanderlust, and more kinds of energy to your space.
Keep scrolling to get to know the newest artists we're proud to partner with. You might just discover some new art that can move you, spark conversation, or help tie a room together.

Vadim Vaskovsky
Based in Canada, Vadim Vaskovsky creates sophisticated abstract paintings of country landscapes, people, still life guitars, and more. Incorporating elements of cubism and rural life, he showcases a balanced mix of eye-catching shapework and stillness. From frozen bridges to morning blossoms to poplars in dunes, we think his artwork can be a great way to bring geometric or pastoral vibes to your space.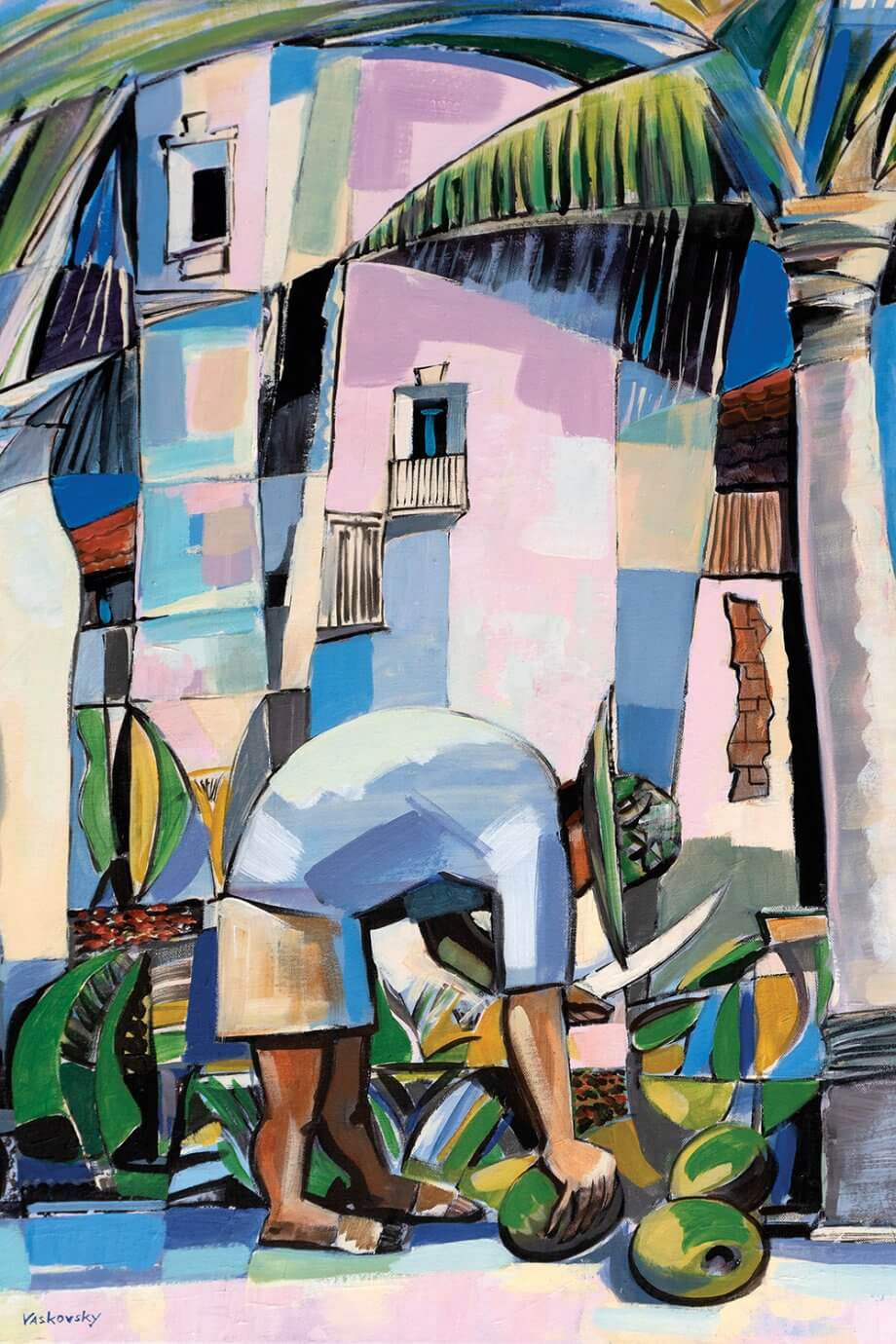 Click here to see more of Vadim Vaskovsky's work on iCanvas.
---
James Tralie
Washington, DC artist James Tralie creates digital art of architecture combined in unexpected ways with flowers, water, clouds, and other elements of nature. Working at the intersection of science and art to create otherworldly scenes, he often uses natural light to cast a beautiful glow within his creations. From infinity pools to lavender dreamlands to Mars explorations, his prints pull you into mesmerizing worlds. Making his artwork a lovely way to create a lush atmosphere with ethereal vibes. If his captivating art looks familiar, you may have seen him work with clients like NASA, Harvard, and Adobe.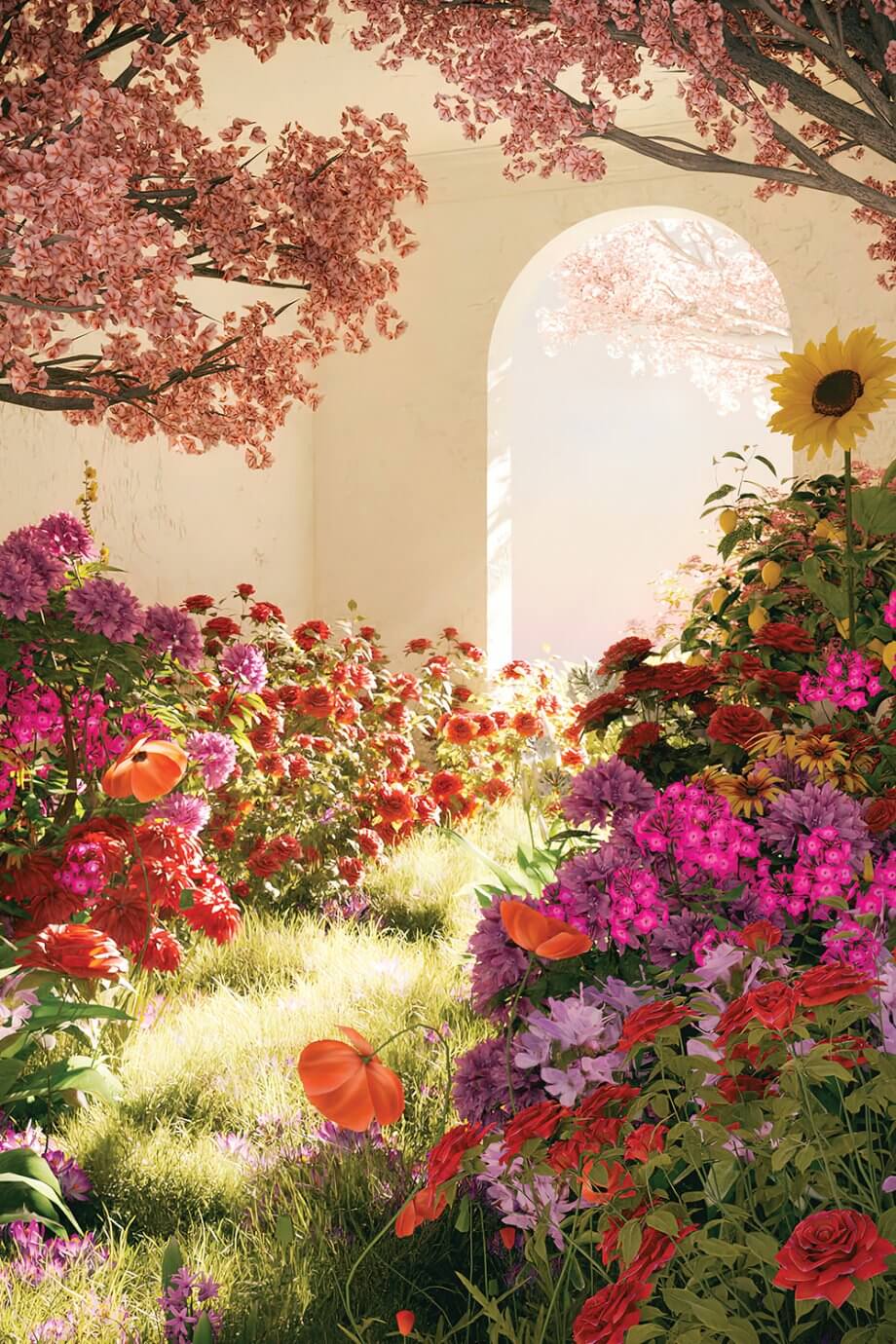 Click here to see more of James Tralie's work on iCanvas.
---
Hugo Valentine
Based in London, Hugo Valentine creates intriguing photography and digital art of female portraits, bright mandala patterns, abstracts, and more. With elements of mystery in his ribbon bound faces and patterns full of colorful circles, his collection of art is an interesting mix of deep themes and cheery appeal. From astral dreamers to polyamoric transhumanism to sexy dancing, we think his artwork can be a nice way to bring thought-provoking or joyful vibes to your space.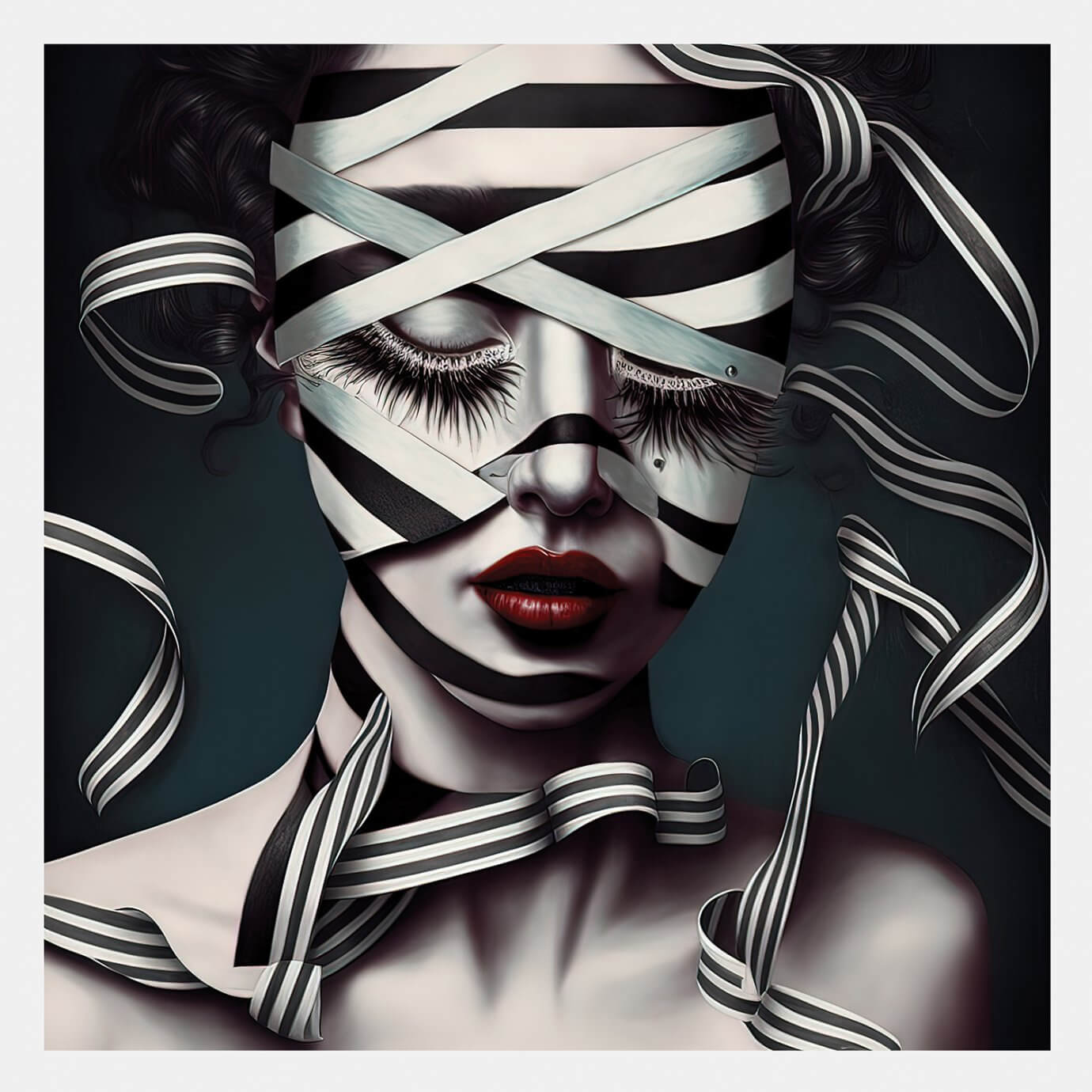 Click here to see more of Hugo Valentine's work on iCanvas.
---
Nithya Swaminathan
Nithya Swaminathan creates still life paintings of flowers in vases, different types of fruit, nature views, and more. Inspired by her immediate surroundings, she captures things such as "the stuff in my kitchen or my neighborhood landscape". From tea and cantaloupes to mums and mandarins to morning skies, her prints provide a sense of calmness. If you're looking to bring some tranquility and fresh vibes to your space, we think her artwork can be a great way to achieve your goals.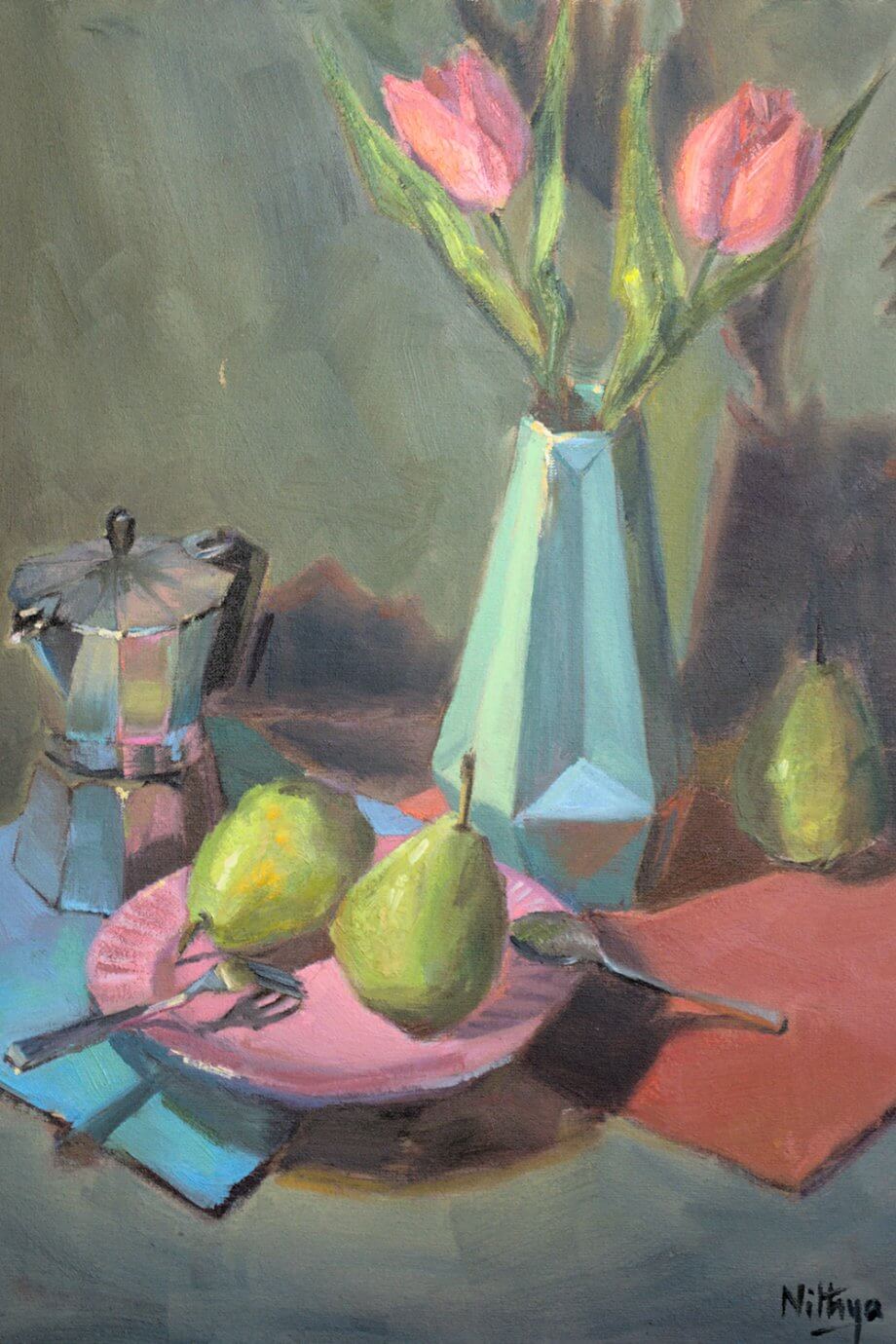 Click here to see more of Nithya Swaminathan's work on iCanvas.
---
Serena Singh
Based in Switzerland, Serena Singh creates textured paintings of female portraits, flower bouquets, detailed watches, and more. Inspired by the television heroes of her childhood, her creations are "influenced by power, alongside the invincibility and responsibility that coincides with fulfilling the role of a hero". From white horses to victory drinks to women with braided hair, her prints are full of stylish energy. Making her artwork a lovely way to create an intriguing atmosphere with pop art vibes.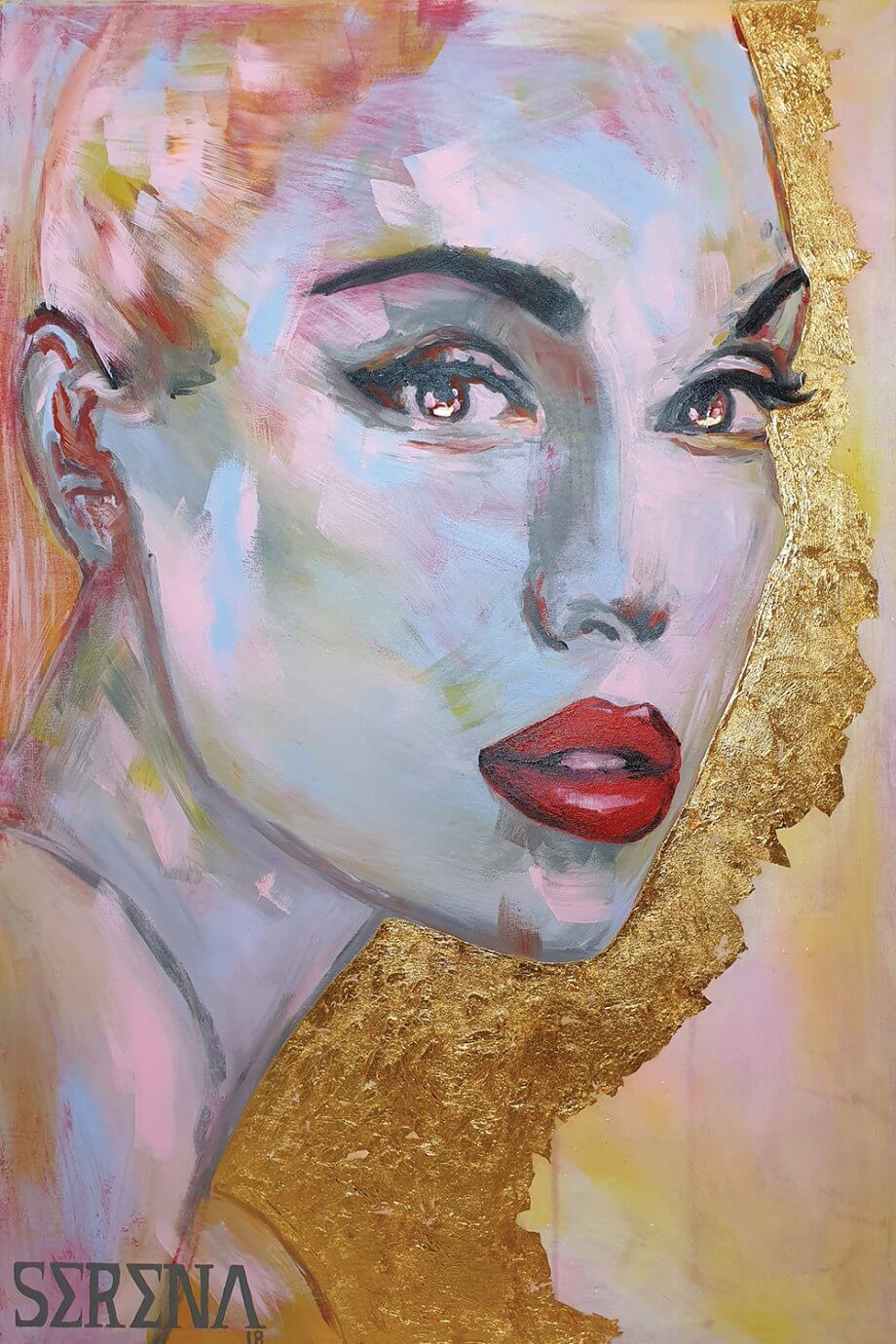 Click here to see more of Serena Singh's work on iCanvas.
---
Irina Rumyantseva
Manchester-based artist Irina Rumyantseva paints scenic views of cities, coastal scenes, and other elements of nature as well as abstracts featuring African tribal women. Incorporating elements of collage, painting, and installation in her eclectic creations, she pulls viewers into different settings through detailed streets, countryside landscapes, and oceans. From blissful escapes to mountainside pastures to the streets of New York, we think her artwork can help inspire wanderlust or bring some vibrancy to your space.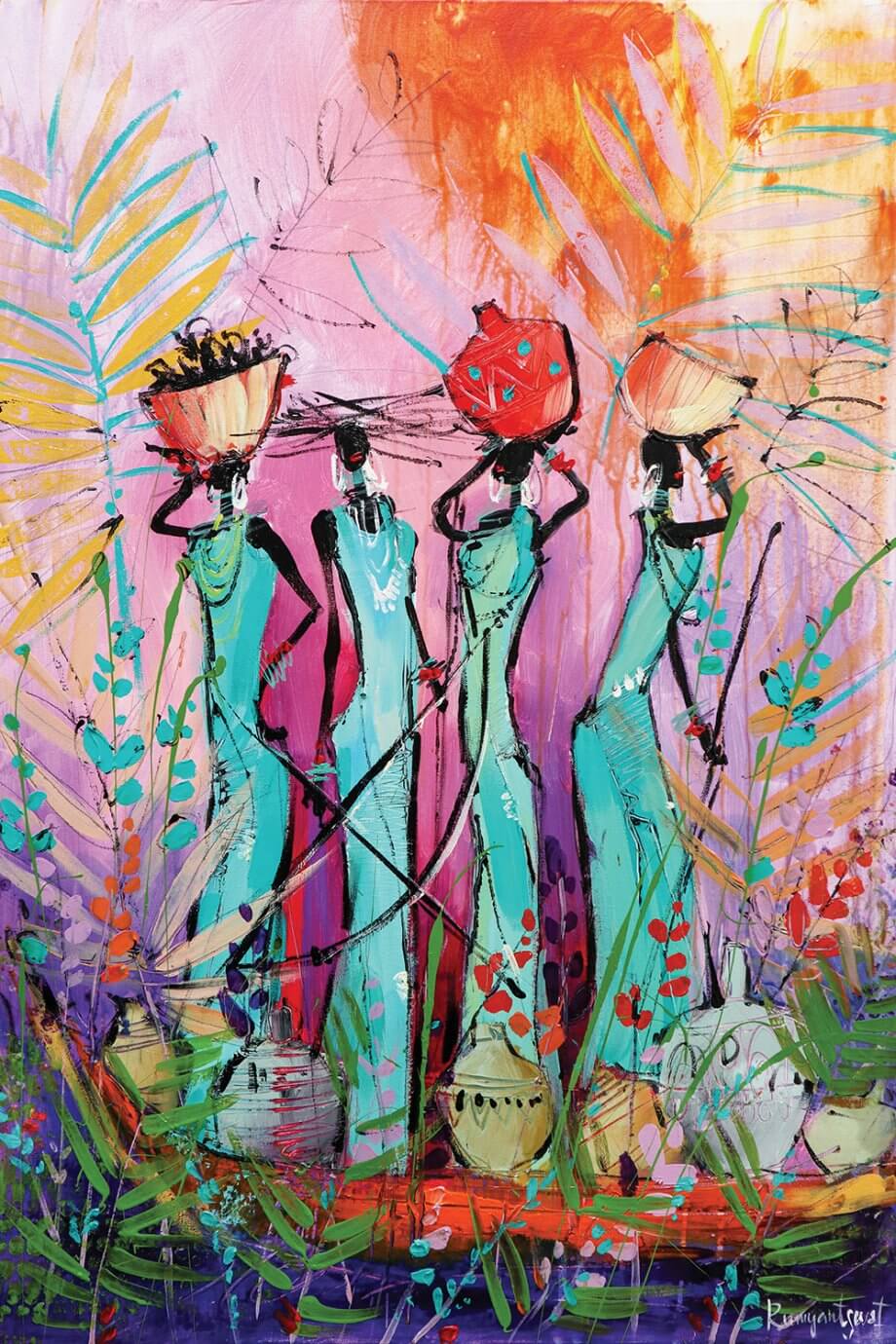 Click here to see more of Irina Rumyantseva's work on iCanvas.
---
Nisse Corona
Based in the Philippines, Nisse Corona creates contemporary digital art of instruments and music notes. Incorporating everything from guitars to pianos to drum kits, their creations often showcase closeups of strings, cymbals, and more in mostly black and white. From a double bass in black to a cymbal in terra cotta to leaf notes on a music sheet, we think their artwork can be a nice way to create a musical atmosphere with minimalist vibes.