4 Artists Showcasing Skeletons
These four artists offer skeleton art in four different ways. Given their unique life experiences and artistic journeys, we'd expect nothing less! From creepy and edgy to loving and dreamy, we're taking a look at how four different creators showcase these boney beings.
With such an astonishing presence, interestingly dark symbolism, and overall thrilling appeal, skeletons have been an object of human fascination since the Middle Ages. Thanks to their uniquely spooky appearance and existence in the exciting horror world, it's no wonder artists incorporate these creepy carcasses in their creations. While we see these haunting creatures in Halloween decorations, scary movies, and gothic fashion, artists find endless ways to include them in their work. Some creators take inspiration from the traditional eerie themes, while others showcase skeletons in a different direction.
From bonding with bunnies to embracing a lover under the stars, the work from these artists can bring joyful intrigue, fantastical romance, and more types of vibes. Whether you prefer abstract paintings or dark digital creations, keep scrolling to find a new favorite artist.

1. Junaid Mortimer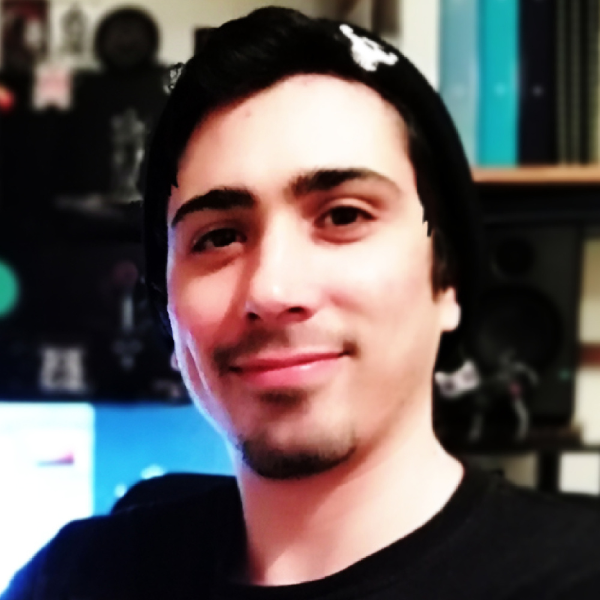 Inspired by the romance between love and death, Junaid Mortimer's digital art features skeletons in surreal scenes. His mostly black and white creations feature skeleton couples sharing an embrace, sitting on a swing, or having a quiet moment together with the night sky. With titles reflecting eternal souls and symbolism revolving around the universe, he dives into themes of everlasting love.
From a lover being presented with planet balloons to a romantic kiss lit by a full moon, we think his artwork can be a fantasy-filled way to bring the beauty of connection to your space.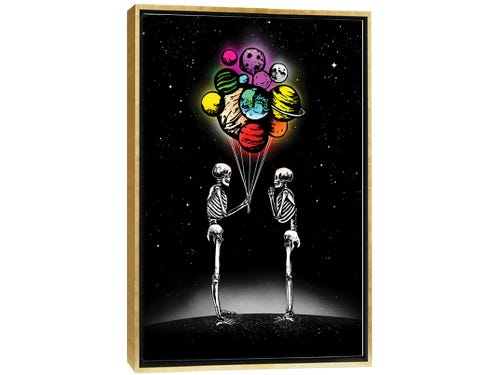 Click here to see all the ways Junaid Mortimer showcases skeletons in his iCanvas artwork.
---
2. Abril Andrade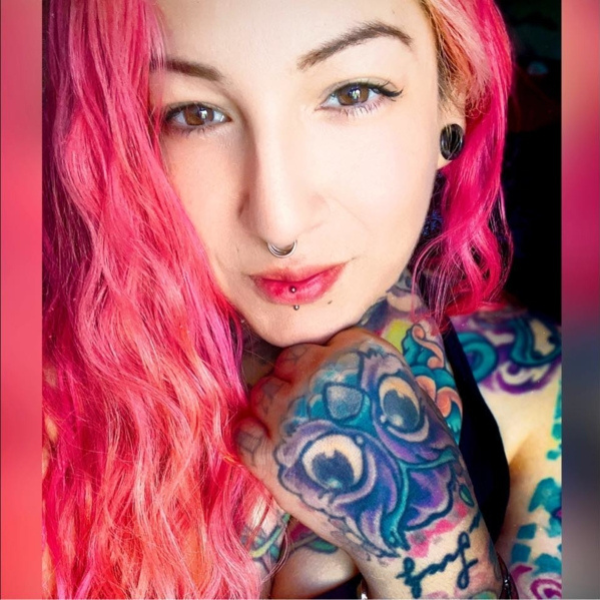 Abril Andrade's paintings feature doll-like females, contorted trees, animals with big eyes, and other skeletal beings. By incorporating traditional symbols and iconography in her skeleton prints, she helps pay homage to the Mexican holiday "Day of the Dead" in an intriguing way. Showcased among intricate florals, swirls, and music sheet backgrounds, she brings a delicate sense of drama to her abstract skeleton scenes.
From clinging onto Frida Kahlo to spending time with cute bunny companions, her curious prints take a lighter approach to these characters of death. Making her artwork a nice way to view life in a culturally interesting way.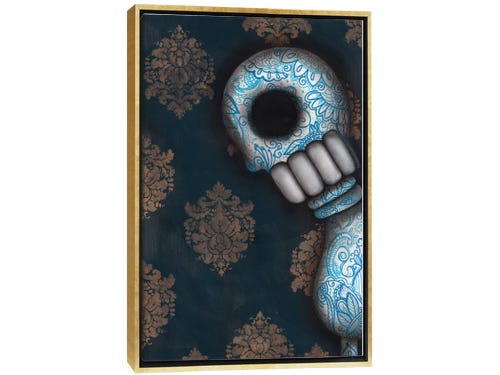 Click here for more skeleton artwork from Abril Andrade, and to see her other artwork available on iCanvas.
---
3. Tero Porthan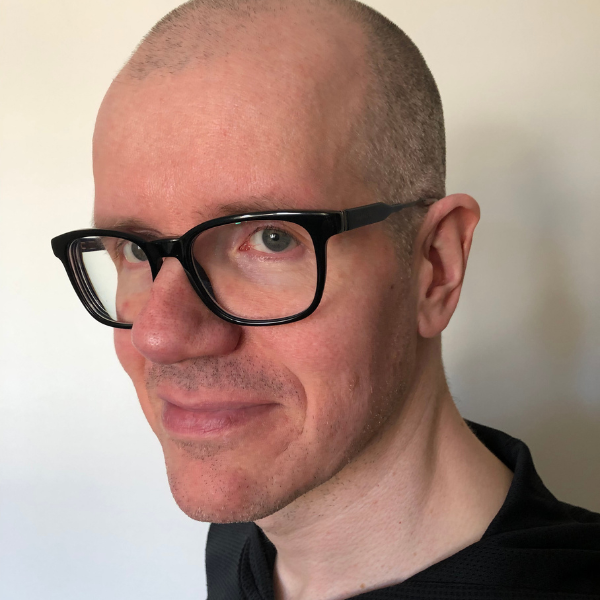 Taking inspiration from folklore, Finnish artist Tero Porthan's digital art features mythological creatures in haunting fantasy scenes. He brings the skeletons of imaginary beings and animals into horror scenes with dark lighting, dramatic action, and spine-chilling settings. By emphasizing on the skeletal structure hidden inside, he shows us how tangible death is to us all – and that reminder is just as terrifying as the monsters themselves.
From the restless dead lurking through a forest to a bony bear with a fierce claw, we think his artwork can be an interesting way to bring edgy energy and macabre vibes to your space.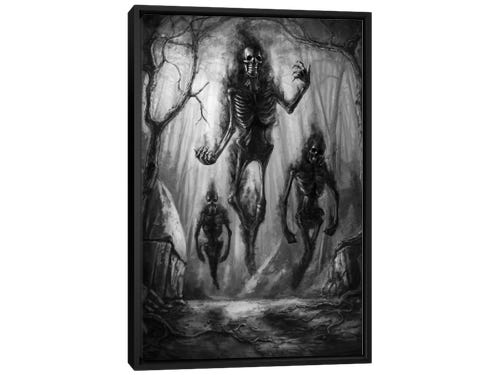 Click here for more skeleton artwork from Tero Porthan, and to see his other artwork available on iCanvas.
---
4. Daniel Gonzalez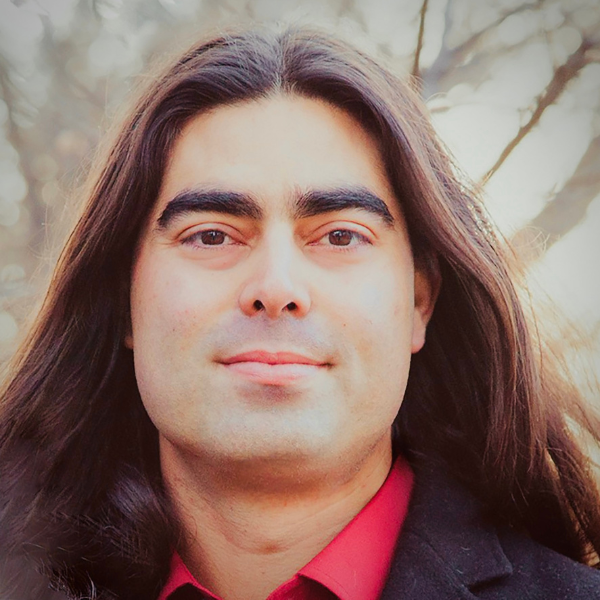 Wanting to explore his Mexican Apache identity, Daniel Gonzalez's paintings focus on the Southwest landscape, surreal scenes, and wild animals. Showcasing skeletons in nature, he depicts them partaking in passionate activities. Whether they're playing a cello or gazing at the stars, his desert depictions showcase skeletons savoring the night and reminds us to cherish life's little moments.
From strumming a guitar among the cacti at nighttime to taking a ride on a giant turtle, we think his artwork can be a great way to bring joyful energy into your space with a touch of intrigue.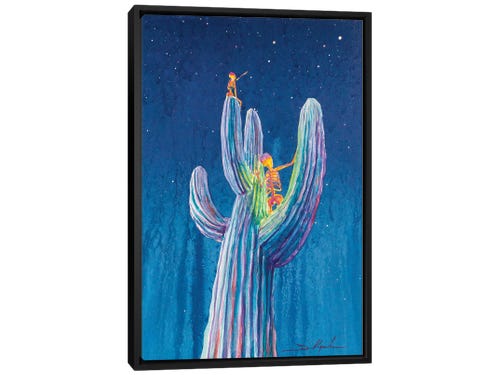 Click here for more skeleton artwork from Daniel Gonzalez, and to see his other artwork available on iCanvas.
---
Want to see even more bony beings? Click here to see all skeleton art prints on iCanvas.