4 Artists Living in New York
These four artists living in New York create art in four different ways. Given their unique life experiences and artistic journeys, we'd expect nothing less! From imaginative and unusual to exotic and majestic, we're looking at four artists and the ways they're influenced, or not, by residing in the Empire State.
With world class theaters, iconic landmarks, and the beautiful Niagara Falls State Park, New York is bursting with exciting entertainment and stunning natural scenery. It makes sense that artists calling this east coast area home would be inspired by such historic surroundings. While we often see artwork highlighting New York City's legendary Broadway scene and majestic Statue of Liberty, artists can find inspiration in a variety of places. Sometimes, where you're from drives what you create, but that's not always the case.
From lush jungles to film scenes, the work from these artists can bring boldly invigorating, pop culture centric, and more types of vibes. Whether you prefer vibrant paintings or mixed media photography, keep scrolling to find a new favorite artist.

1. Subway Doodle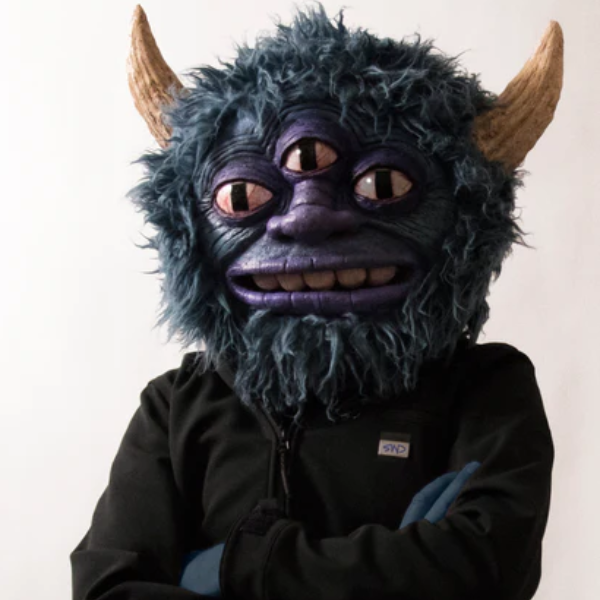 Brooklyn artist Subway Doodle's mix of street photography, illustration, and digital collages feature unusual depictions of city views with imaginative creatures. Perhaps as expected, he creates art about being in New York by focusing on recognizable areas like views from the Whitney, the Washington Square Arch, and the High Line gate, but he adds unexpected twists. While the impact of NYC is undeniable, he brings in blue creatures doing funny activities such as holding onto the back of a train or taking a nap on top of buildings to help us reimagine what we thought the city looks like.
From a beast doing a cannonball jump off the Brooklyn Bridge to a one-eyed monster reading on the metro, we think his artwork can give you an interesting way to explore urban settings with a humorous twist. If his playful art looks familiar, you may have seen his work displayed at the Museum of the Moving Image.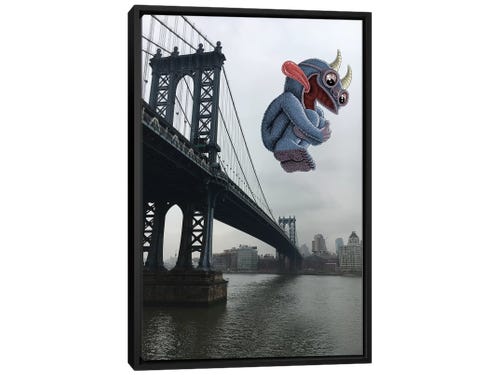 Click here to see all the ways Subway Doodle represents New York in his iCanvas artwork.
---
2. Niege Borges
Residing in Brooklyn, Niege Borges' digital illustrations showcase modern women in stylish outfits, with funky patterns, and partaking in carefree activities. From just a glance, we can see the eye-catching street fashion. But diving into the details, we can see the more obvious nods to New York specific locations and style. Whether it's people in a subway station or hip urbanwear, she puts an eccentric and energetic emphasis on what we'd expect typical NY fashion to look like.
From carefree roller skater chicks in expressive garb to a trendy woman walking with a duck, her prints are full of quirky elements. Making her artwork a nice way to embrace your fun, fashionable, and flamboyant side. If you think you've seen her vibrant art before, you may have noticed her collaborating with brands like Sephora, TOMS, Refinery29 and more.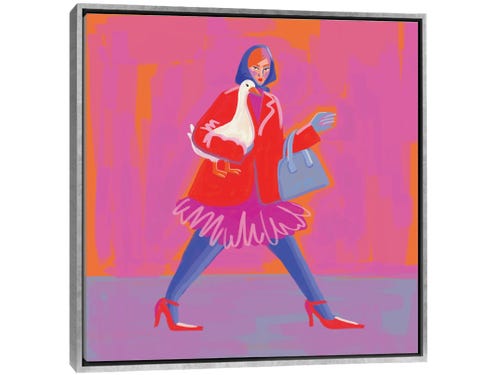 Click here to see all the ways Niege Borges represents New York in her iCanvas artwork, and to see her other artwork available on iCanvas.
---
3. Nikita Abakumov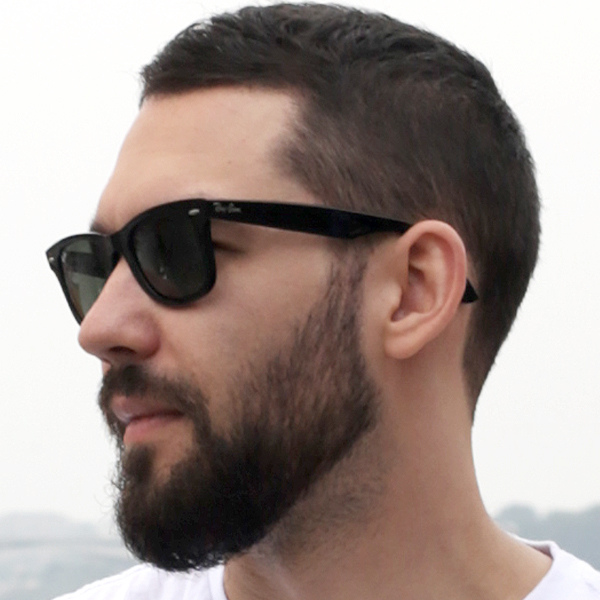 New Yorker Nikita Abakumov's creations feature digital illustrations of popular characters, well-known film scenes, legendary musicians, and other famous faces, along with photography of nature, city views, and more. Rather than taking direct inspiration from the urban life surrounding him, he mainly focuses on diving into pop culture worlds and fan favorites. Depicting things like action scenes from movies, detailed portraits of actors and stars, and video game references, he showcases mainstream moments that would excite many fandoms.
From a purple portrait of Grace Jones smoking a cigarette to Pulp Fiction's Mia Wallace in bed with a gun, we think his artwork can be a great way to add comic book vibes or bring a dose of dramatic energy into your space.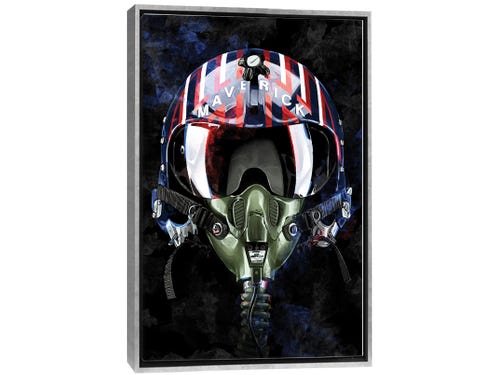 Click here to see all of Nikita Abakumov's artwork available on iCanvas.
---
4. Magali Modoux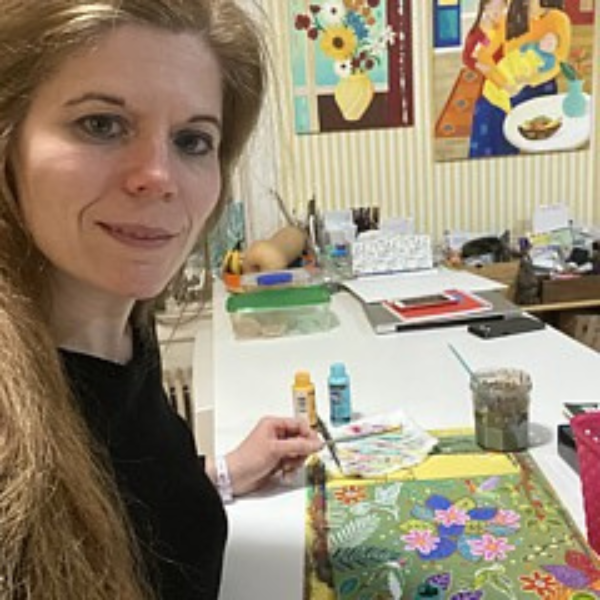 Inspired by naïve and folk art as well as her cultural exposure, Long Island-based artist Magali Modoux creates paintings of colorful jungles, exciting wildlife, African villages, and more. Instead of simply looking outside her own window, she travels around the world and is influenced by what she sees, taking us on a majestic journey. By including lush botanicals, ethnic patterns, and rich, natural views, her creations highlight a completely different perspective than what we'd expect from most city dwellers.
From an elephant walking through the rainbow wilderness to a tiger submerged in swamp water, her prints provide stimulating exotic scenery. Making her artwork a wonderful way to get lost in invigorating and bold scenes you wouldn't normally find yourself in.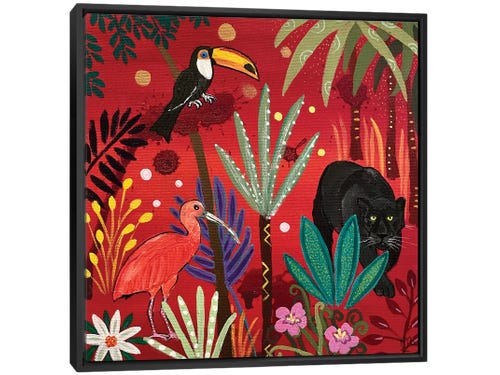 Click here to see all of Magali Modoux's artwork available on iCanvas.
---
Want to see even more? Click here to check out all the artists available on iCanvas, or click here if you're interested in seeing more art featuring New York.

Limited Edition Art Feature
The following print featured in this blog is available only as a Limited Edition. Click-through to shop this print while it lasts!