Why We're Donating to GoodKids MadCity Right Now
As a brand, we are always mindful of ways to help build a better world. We participated in the social media pause last Tuesday to listen and better understand what we can do to make a positive impact on black communities — because we, too, were shocked at the recent deaths of Breonna Taylor, Ahmaud Arbery, and George Floyd.
What we heard was to act locally, and for us, Chicago feels right. When selecting an organization, we took a note from Mr. Rogers: "Look for the helpers," and find the people already doing great work. Empowering these grassroots initiatives can make the fastest and most direct impact to our neighborhoods. With this in mind, we're excited to donate $5,000 to a Chicago group we've long been proud of — GoodKids MadCity.
Featured Photo: Tonika Johnson for The Trace
GoodKids MadCity

After devastation swept the country as a result of the Parkland tragedy in 2018, a determined, youth-led group of black and brown kids formed a mission to combat neighborhood issues that adults have yet to solve.
"Gun violence doesn't just look like mass shootings. It looks like kids not being able to go to and from school at regular times. It looks like them not being able to go outside and play. Kids don't know if they're safe. They're afraid for their lives."

Taylor Norwood for Teen Vogue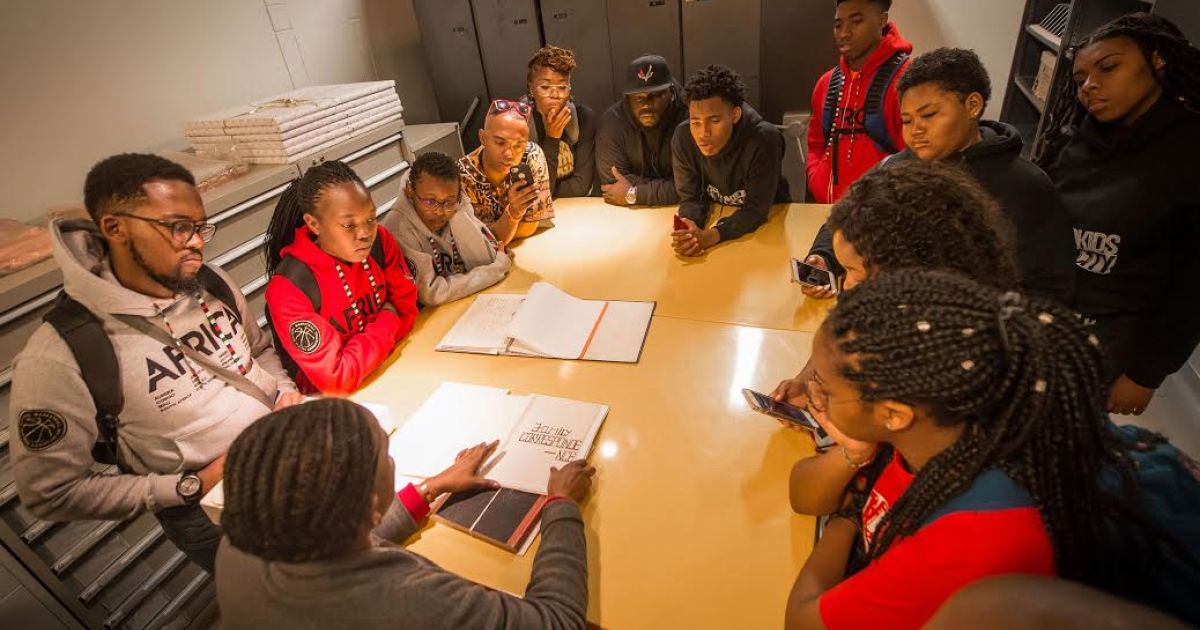 Enter GoodKids MadCity, a group that meets weekly to heal trauma in neighborhoods like Englewood, Austin, and other violence-ridden areas of Chicago. With many of its members being survivors of gun violence or having lost loved ones to it, they aim to help kids just like them by creating spaces where they can be safe and free.
It goes beyond creating safe spaces, they've also put their goals to action. They've raised money for neighbors during COVID-19, organized Feed the Block events, hosted an aldermanic forum during last year's elections, and helped lead the demand for justice after an off-duty police officer shot and killed Rekia Boyd, 22, as she walked with a group of people in a park near her home. They've even teamed up with NBA stars to spread their message of justice and learn about like-minded causes in Johannesburg, South Africa. This is only the beginning for these young leaders — to learn more about the members and their accomplishments, click here to read their feature in Teen Vogue.
This is not our first or last commitment of support, but right now, we believe in the change these young Chicagoans are creating. If you want to help them achieve their goals, click here to make a donation.
Donating is just one way to show support. Other amazing organizations like Black Art Futures Fund, Color of Change, and Black Girls Code are just a few great options to contribute to. Otherwise, if funds are tight, we get it. There are many other ways to become better allies to equality and justice. We encourage you to think about ways you can use your voice.
Support Black Creators
Another thing we heard is to invest in black businesses and creators, and this is something iCanvas has always felt was important. We have always strived to share a collection of art that showcases a breadth of artistic talent, represents a variety of artistic voices, and reflects the world's true diversity. We believe a world with more art is a better world to live in, but that world can't happen unless all artist voices are heard. And because we believe we have the power to lift up underserved artist communities, we will continue to stand up for our black artist partners as one small part of our solidarity with black, brown, and other minority communities worldwide.
If you'd like to get to know some of our incredible artists, we encourage you to check them out below. If you see something you love, click-thru to follow them on Instagram, learn about the human behind the art, and bring their beautiful creations into your home.
To discover more black artists on iCanvas, click here.