New! Champagne Frames for Elegant Vibes
Bringing a single art print into your space can help create a completely new vibe, but sometimes adding a frame is all you need to really make it stand out. If you're looking for a way to showcase your art, iCanvas' all-new champagne floating frames can give your art an elegant finish.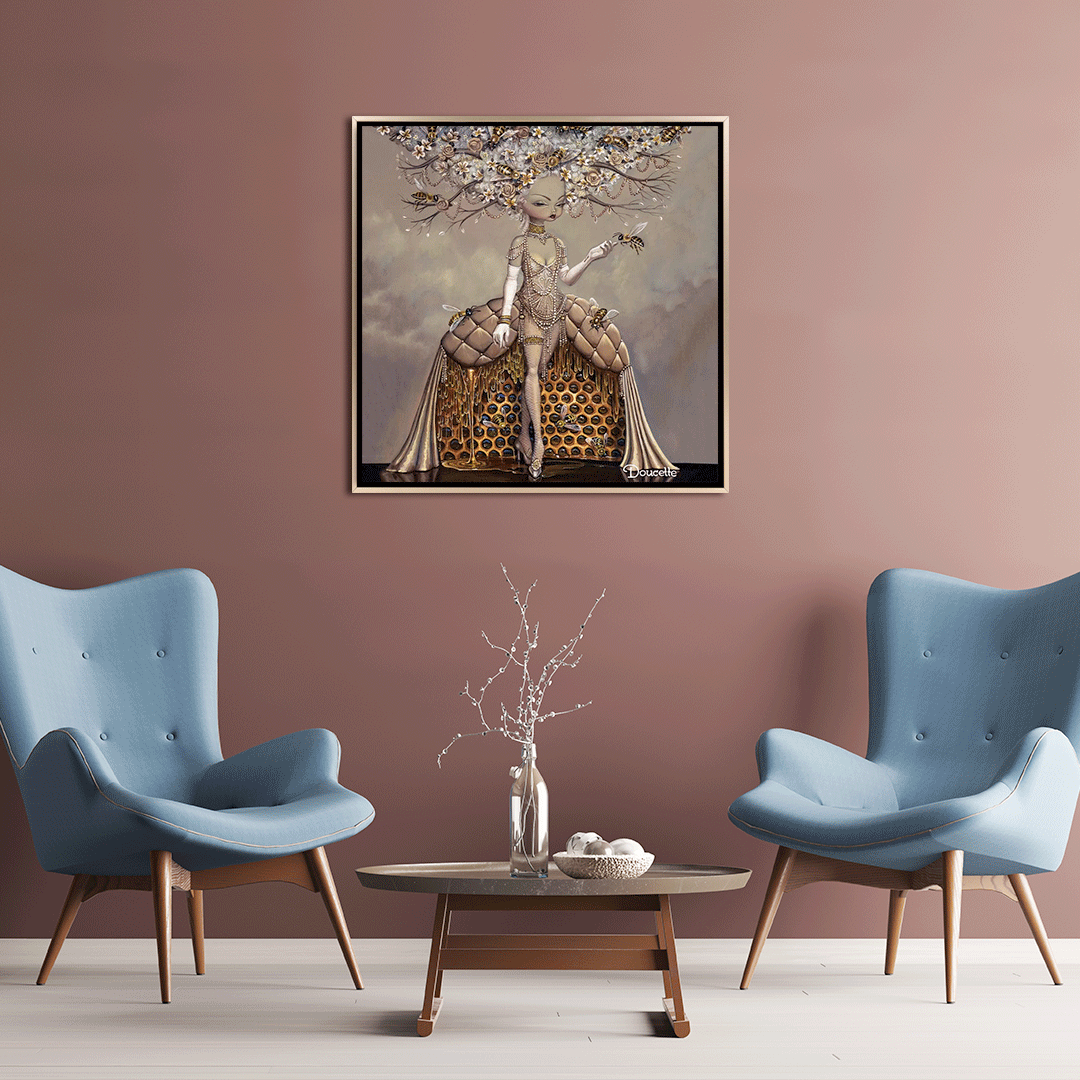 Visualize the difference between a framed and unframed canvas by observing the room above. Although both presentations are certainly pleasing to the eye, the champagne frame anchors the art to the surrounding space in a sleek and classy way.
Love the look of a champagne frame but unsure of how to use it? Follow our simple rules of thumb below.
Play Up Champagne Accents In Your Print
Found a print you love with a metallic champagne sheen, or muted champagne hues? Adding a champagne frame can help bring those accents to the forefront! Although each print above varies in style, subject, and color scheme, all feature similar shades of champagne that create cohesion when bordered with a champagne frame.
---
Complement Champagne Accents In Your Home
Art with champagne frames can work with a variety of decor styles. It especially helps to emphasize champagne accents around your space as well. From floral to beachy to mid-century modern, regardless of style, each room above showcases framed prints complementing champagne-toned lighting and furniture around them.
---
Bring Dimension To a Colored or Patterned Wall
Does your space boast non-traditional walls? Adding a frame to your print can give it more dimension once it's hung up! Each room above features a patterned or colored wall that may seem tricky to decorate, but proves to be much easier with a frame that helps the art stand on its own.
---
Have your eye on a print you're dying to frame? Find it on iCanvas to see what it looks like framed in champagne?