Frida Kahlo, as Imagined by Female Artists
You don't have to be an art aficionado to know Frida Kahlo is a long-reigning queen of the art world, and a symbol of strength and grace for women. It's no surprise that many artists are drawn to her art, iconic gaze, and incredible story. In honor of Women's History Month, we curated Frida-inspired prints created by female artists to celebrate their empowerment and artistry.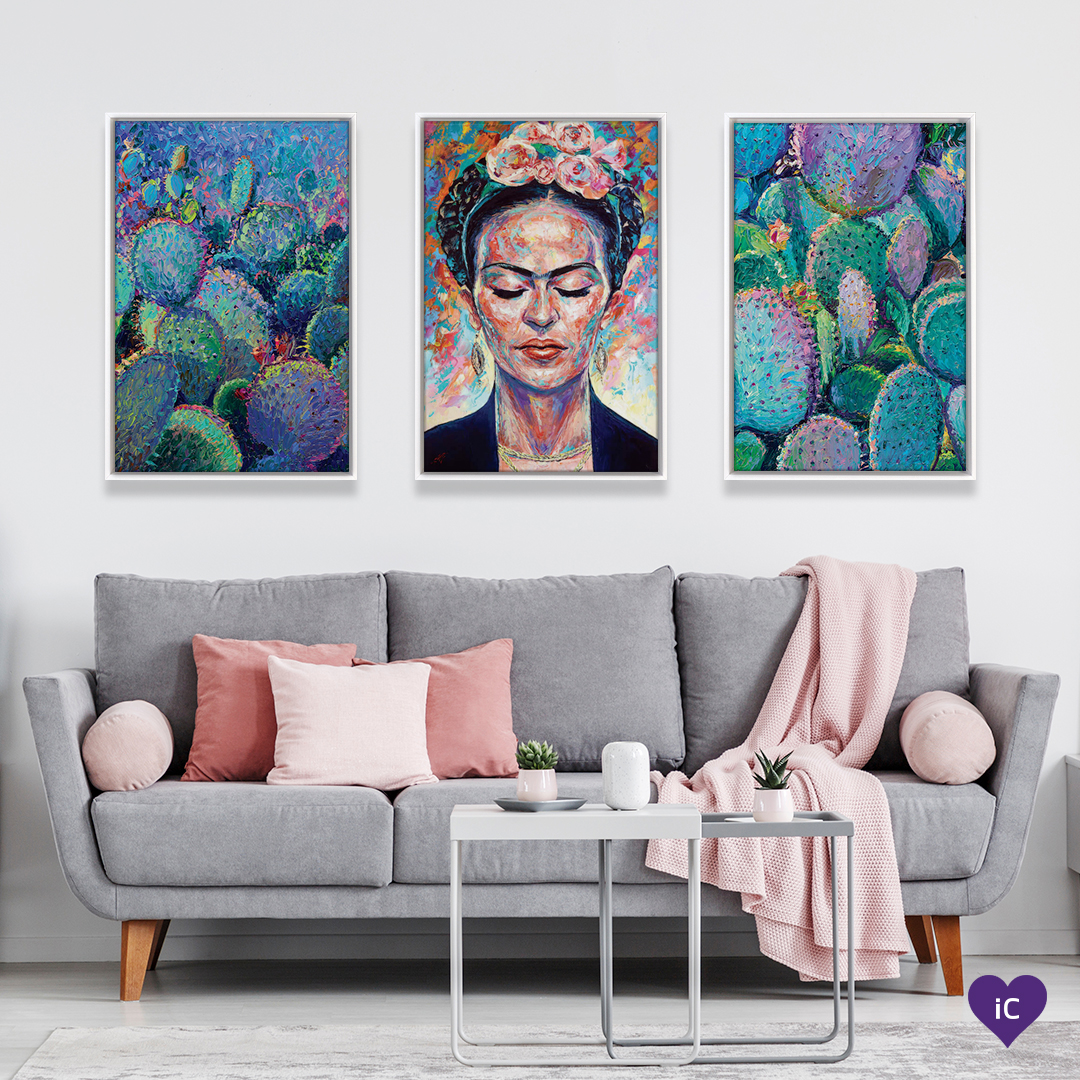 Born in 1907, Mexican folk artist Frida Kahlo became known for her intriguing self-portraits despite battling physical ailments for much of her life. Her portraits draw influence from nature, wildlife, and Aztec mythology, much of which is often echoed in posthumous depictions of her by other artists. The beauty of Frida is that regardless of gender, race, and sexuality, artists are able to see themselves in her. Our curation shows Frida in pop art portraits, Day of the Dead-inspired backdrops, jungles communing with animals, and in regal, gender-transcendent matador uniform. Representations like this prove that Frida's legacy will live on through artists around the globe.
iCanvas has a huge variety of Frida-inspired prints, making it easy to find one that fits your personality. Check out our curation below to find a Frida you love by a female artist.
Didn't find one you love? Browse our complete collection of Frida-inspired art prints available on iCanvas.