Beautiful Bizarre Art Prize: iCanvas Artist Finalists
We're thrilled to be part of another year of Beautiful Bizarre's Annual Art Prize! Voting for the 2021 People's Choice Award is now open through September 6, with tons of talented finalists to choose from. Among the thousands of wonderfully weird and wicked prints, we're proud to see work by a few of our own iCanvas artists in the mix. Keep scrolling to learn more about them, discover the art they submitted, and show your support by voting for your favorite.
Catrin Welz-Stein
Catrin Welz-Stein's passion for storybook charm feels at once new and nostalgic. And the piece below is no exception. Blending natural elements with fantastical exaggeration, it makes us want to tap into our childlike imaginations.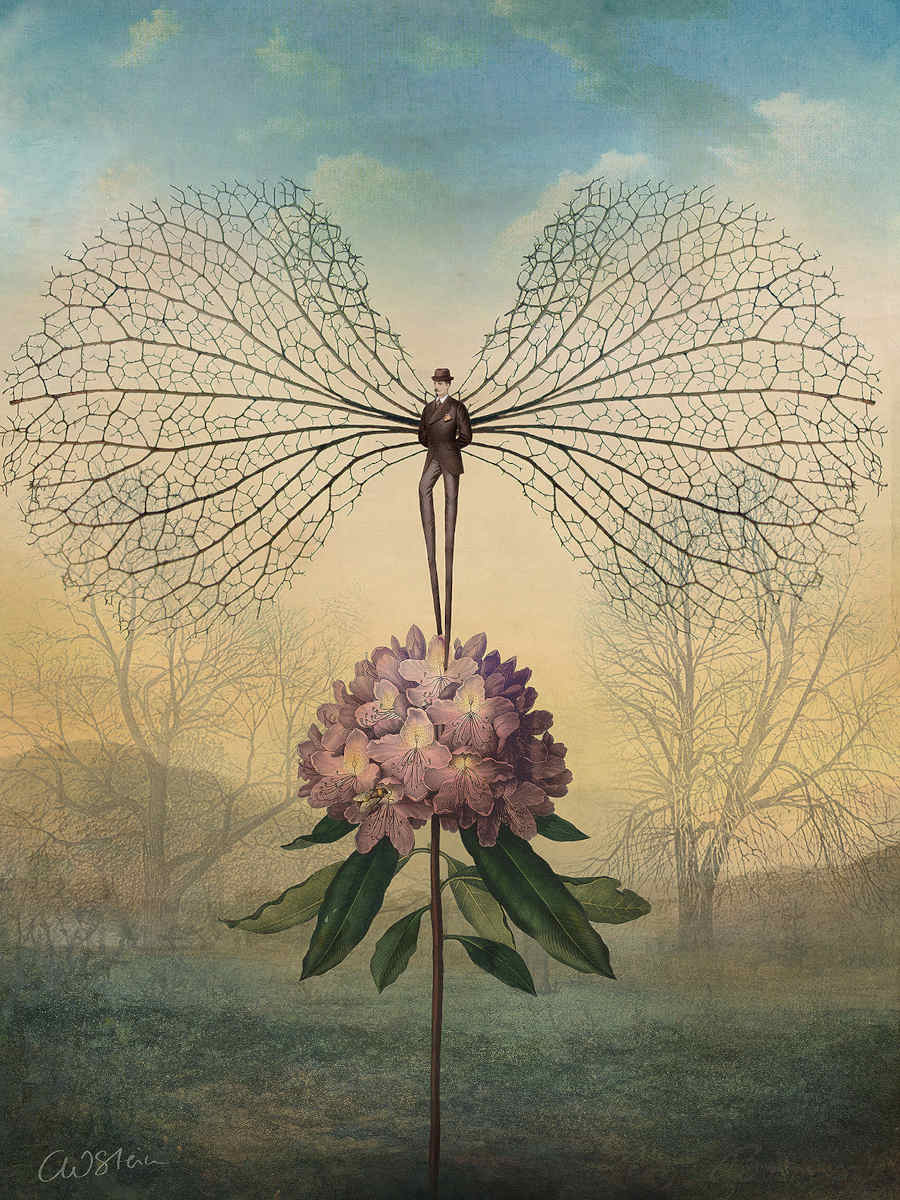 Click here to vote for Catrin Welz-Stein's piece
Catrin's vast portfolio on iCanvas not only includes this print, but a variety of others with the same captivating twists that will make you believe in the impossible. Check out more of her creations from our site below and explore her full collection here.
View more by Catrin Welz-Stein
Lori Earley
Lori Earley's flare for the dramatic has established her as a favorite among iCanvas shoppers. So we were psyched to see her piece below as a finalist in the Digital Award category. With blue overtones, emotive shadows and baroque elements, we love the sophisticated macabre this piece gives off.
Lori's iCanvas portfolio follows suit, with more elongated femme fatales who are at once void of concern and full of introspection. Check out some of her pop-surrealist creations from our site below and explore her full collection here.
Rosso Emerald Crimson
Rosso Emerald Crimson is no stranger to combining abstract detail with figurative portraiture. We love the contrast of expressive elements with impressionistic physical features in her chosen piece below. Staying true to her imaginative approach, it gives off both a chic yet thought-provoking mood.
Rosso's collection on iCanvas offers more of this wistful, feminine energy. Check out some of creations from our site below and explore her full collection here.
View more by Rosso Emerald Crimson
How to Vote
While we hope you enjoyed these submissions by iCanvas artists, this is just the tip of a beautifully bizarre iceberg of finalists. As sponsors of this year's Digital Art Award, we're glad art lovers like you have the power to vote for your favorite. Check out more amazing submissions from the 25 finalists and cast your vote before 10 a.m. EST on September 6, to choose the 2021 Beautiful Bizarre People's Choice victor! Click here for the instructions on how to vote for a piece you love.