5 Questions With Crixtover Edwin
iCanvas artist Crixtover Edwin combines rich colors, motivational symbolism and iconic subjects to celebrate black culture and excellence. Originally from Nigeria, the now Florida-based artist made a name for himself for his ability to tell thought-provoking stories through vibrant pieces depicting black icons and pop culture.
Through his creativity, Crixtover seeks to promote positivity and enlighten humanity. As the founder of lifestyle brand Koulture Kanvas, he is on a mission to inspire good vibes and good taste in spaces across the globe. His work has caught the eye of many clients ranging from celebrities to entrepreneurs to athletes. His clientele includes UFC Middleweight Champion Israel Adesanya, actress and comedian Yvonne Orji, and actor and director Tyler Perry.
We're proud to offer Crixtover's work on iCanvas, and wanted to take a minute to introduce you to the human behind the art.
Keep reading to get a taste of what inspires his work, the style of music he creates to, and other artists he appreciates. You might be surprised to learn what you have in common!

Who are 5 of your current favorite artists, living or dead?
Kehinde Wiley, Kevin A. Williams, Leonardo da Vinci, Alpay Efe and Laolu Senbanjo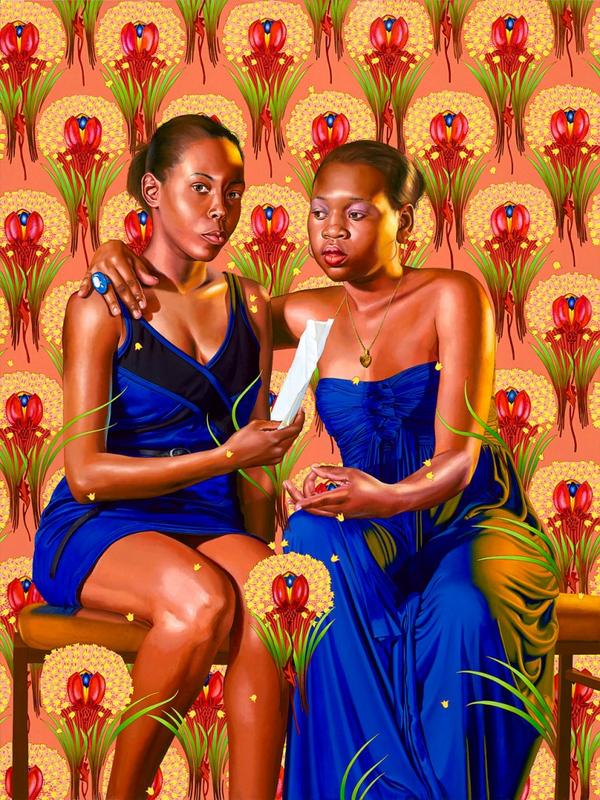 ---
What band or musician would you listen to while creating your art?
Beethoven, Bob Marley, Enya and some Afroculture hits
---
If you could master any other form of creative expression, what would it be?
Dancing and creative writing.
---
What is one person, one place, and one object that inspires you?
Kevin A. Williams and the way he portrays his melanin subjects just gives me the joy to know I can be on his level one day.
The Northern Lights in Alaska.
Comic books inspired the beginning of art for me as a young artist.
---
What is something about you that others may be surprised to learn?
I was a breech baby. My mom gave birth to me legs first. Weird, right?
---

Check out some of Crixtover Edwin's creations below, and click here to view their full iCanvas collection.
---