Various Takes on The Birth of Venus
Created in the mid 1480s, "The Birth of Venus" by Sandro Botticelli is one of his most acclaimed art pieces. Making its mark in Tuscany as the first painting done on canvas, it's also one of the most well-known mythological paintings from the Early Renaissance period. To express our admiration for this legendary art piece, we put together a curation showcasing the various ways artists pay homage to this museum classic creation.
This iconic scene focuses on the goddess Venus standing nude on a seashell to represent her birth from the sea. Surrounded by the Hora of Spring along with the Greek god Zephyr and his wife Chloris, this captivating piece incorporates a mix of details. With its flowing elements of the seashore, the movement of wind, and the overall representation of Greek figures, there's a lot of symbolism layered in. According to art historian Ernst Gombrich, the biggest themes are the "fusion of Spirit and Matter and the harmonious interaction of Idea and Nature". While this is just one interpretation of the famous piece, many others have done deep dives into various metaphorical meanings.
Due to the painting's iconic nature, artists have incorporated Venus herself into their own prints. With varying degrees of separation from the original scene, we enjoy their references to her legacy.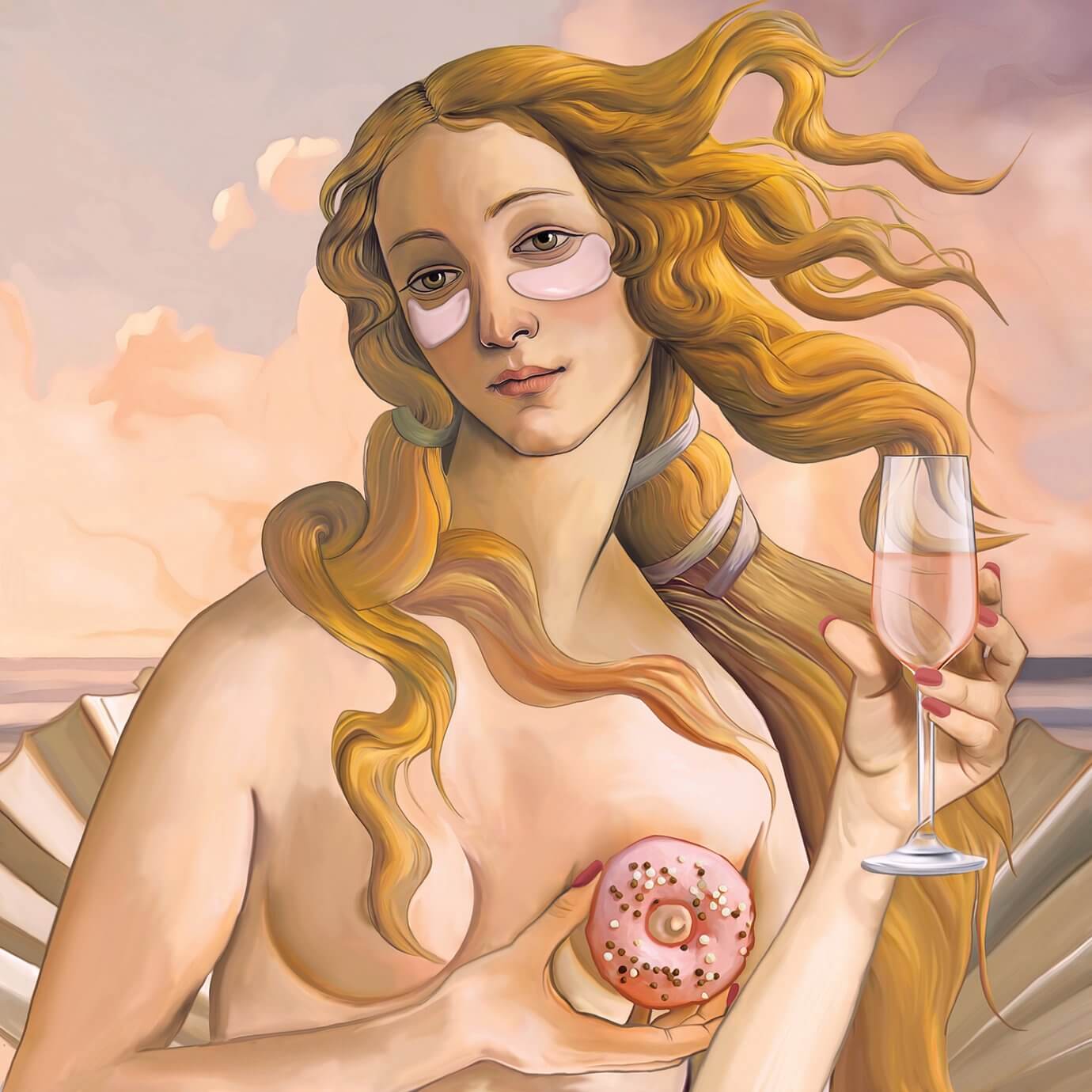 While there are many ways an artist can showcase Venus, our curation focuses on seeing this classic print, reimagined. Each version gives a unique and unexpected spin on this legendary artwork. From mixed media displays to abstract creations to digital depictions, these renditions span across different art styles.
Whether you want to see Marilyn Monroe as the goddess, a version under the sea, or a mashup featuring "The Kiss", these various takes on "The Birth of Venus" bring new life to this iconic scene. Keep scrolling to find a portrayal you love.
Didn't find a print you enjoy? Click here to see all of "The Birth of Venus" art variations available on iCanvas.

Limited Edition Art Feature
The following print featured in this blog is available only as a Limited Edition. Click-through to shop this print while it lasts!
---