Prints with a Purpose: Joel Sartore's Wildlife Photography
Joel Sartore creates wildlife photography with a purpose. And in honor of National Wildlife Day on September 4, it felt like the perfect time to highlight the mission behind his environmental art.
The National Geographic photographer, based in Lincoln, Nebraska, captures the beauty and emotional depth of endangered species across the globe. As the founder of the Photo Ark, an ongoing initiative to save the planet and its inhabitants, his work is rooted in the breathtaking documentation of the planet's most vulnerable creatures.
Striving to inspire others to play their part in saving wildlife before it's too late, his environmental art captures intimate angles demonstrating the unique beauty of each animal. To date, he has photographed 11,700 species — over halfway to his goal of photographing the 20,000 living in the world's zoos and wildlife sanctuaries.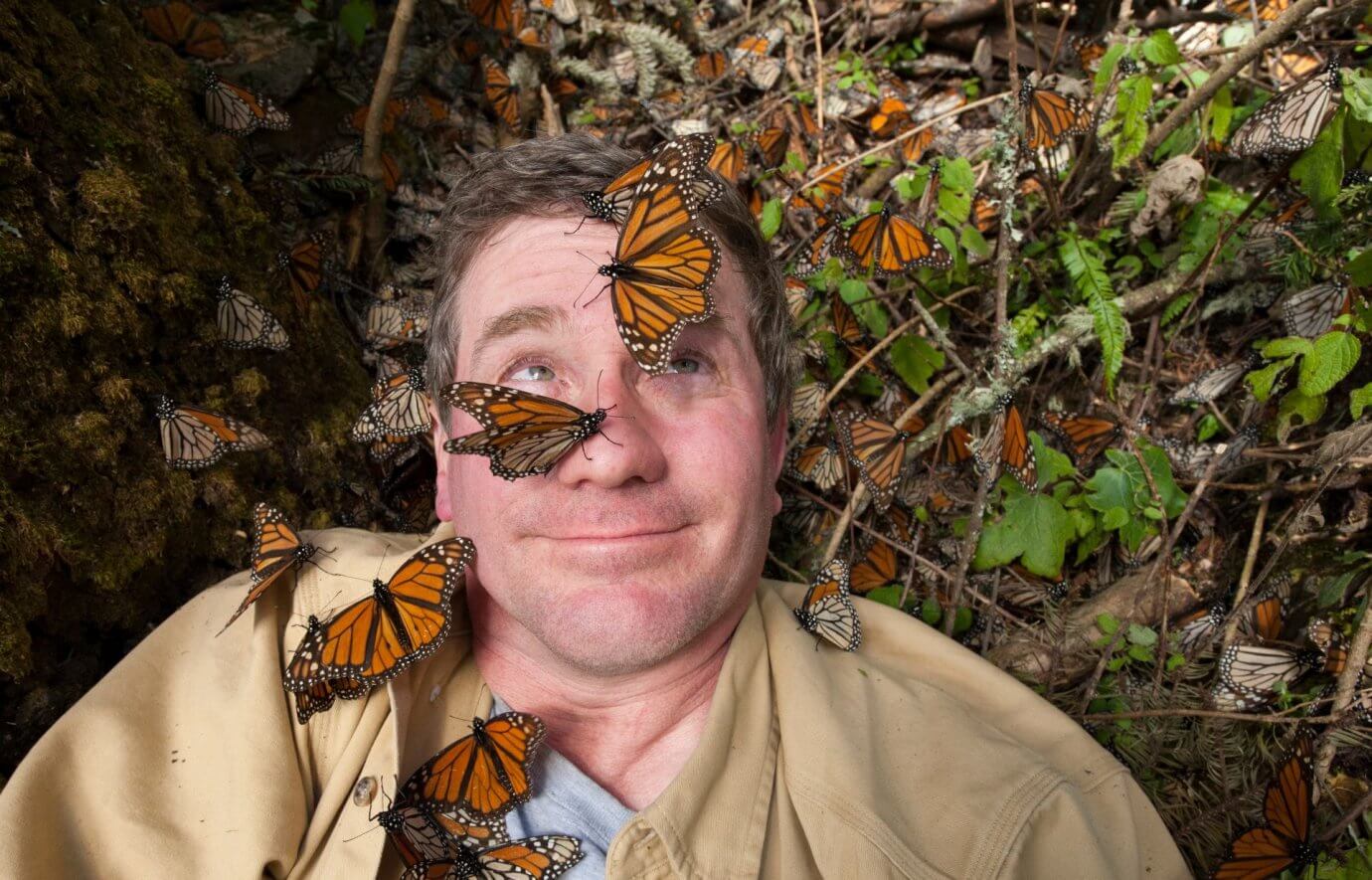 In addition to National Geographic, Joel has contributed to The New York Times, Smithsonian, and a long list of books dedicated to spreading awareness about the fragility of our wild world. Not only does his work encourage the public to take steps to reduce further destruction and extinction, but it reminds us of the innate beauty to be found in nature.
At iCanvas, we love witnessing the power that comes with art. Which is why we're proud to partner with artists like Joel Sartore who harness their power to create art with a purpose. Keep scrolling to get to know more about the human behind the mission!

Tell us about the mission behind your art.
The mission behind the National Geographic Photo Ark is to inspire people to help protect species and support on-the-ground conservation work. I've travelled the world photographing species living in the world's zoos, aquariums and wildlife sanctuaries to help spread the important message of protecting this planet and its inhabitants.
Why is amplifying that message close to your heart?
I've been a National Geographic photographer for more than 30 years, and I photographed the first 15 years or so doing different conservation stories on species like wolves, grizzly bears and koalas, all in the wild. Unfortunately, these pieces did not move the needle enough. So I figured I would focus on one big project, something to reach a public with a decreasing attention span; images with no distractions that include eye contact whenever possible. The goal is to get the public into the tent of conservation, then inspire them to save the planet so we can collectively work to protect them. These photos help raise awareness and we've been able to help save some species on the brink of extinction.
Why do you think art is an important tool to spread this message?
Art, and specifically photography, is a powerful tool when addressing the predicament of our planet's species. Photography has the ability to tell important stories and reveal hard truths. Our human understanding of nature is rooted in story, and photos provide a means to tell the unique story of this planet and its inhabitants.
Can you share some reactions or outcomes that have fueled your commitment to this mission?
I am proud that Photo Ark has not only raised awareness about species in most critical need of protection, but helped them.
National Geographic Magazine pulled together a story not too long ago about the work many people are putting forward to save the Florida grasshopper sparrow. Historically, the Florida grasshopper sparrow inhabited the prairies of central Florida. In the last few years, however, it has neared extinction, with biologists struggling to find the reason why. When the Photo Ark covered the bird for an Audubon Magazine cover story, it got so much attention that the US government went from spending $20-30k per year to document its demise, to $1.2 million to begin a captive breeding program. That breeding program is a success today, and so there's real hope for the sparrow, thanks to the hard work of the researchers and breeding centers such as White Oak Conservation Center in Yulee, FL.
How do you recommend individuals get involved and make their own impact in this area?
There are so many ways you can help protect the environment. Here are a few:
For starters, support your local accredited zoo, aquarium or wildlife rehab center. They work tirelessly to save wildlife 365 days a year. Many species only exist in captivity now, so when you support a local accredited zoo, your money goes directly towards breeding and saving rare animals.
But don't forget that the things you do right at home matter greatly as well. Stop pouring herbicides and insecticides on your lawn. When you do so, you're poisoning your neighborhood. Plus, much of that toxicity ends up in our nation's water supply thanks to moving with rainfall.
Next, you can actually improve your outdoor surroundings at home by planting a pollinator garden. Plant nectar-bearing (flowering) plants that are native and you'll be helping to save everything from native bees to butterflies. Planting milkweed can help save monarch butterflies as well, serving as the host plant for their young.
And stop to really think about the resources you consume. Do you drive a smaller car, and drive it less? Can you study up and avoid buying food products with palm oil, which can be unethically sourced and results in loss of the rainforest. Can you eat a bit less meat, which can be very energy- and water-intensive to produce? Have you fully insulated your home, reducing your carbon footprint further?
Where do you hope to take your art or advocacy next?
The world has perhaps more than 20,000 species in human care, but that number remains elusive. My goal is to document all of those species and so far, I've documented more than 11,000 species. Now, I'll have to travel farther and wider to get the remaining species so it'll take a while, and I'll likely work on Photo Ark for the rest of my life.
In addition to spreading awareness of this mission, what do you hope to make people feel with your art?
I want people to care, to fall in love with nature, and to take action. Quite literally, our future depends on it. We cannot continue to destroy one species and ecosystem after another and think it won't matter to humanity. It's quite the opposite; our air, water and food hang in the balance.
I know it's been said many times before, but if we work together, we can make a huge difference. We really can.
---
Joel's passion for using his creative talent to make an impact inspires us to take action. Not to mention, he's a prime example of the power that comes with art. Keep scrolling to check out the emotional depth of our most vulnerable species Joel captures while creating prints with a purpose.