Our Talk with Hayden Williams: Fashion's Youngest Visionary
"The pressure I feel is what I put on myself: I always want to outdo what I created last time."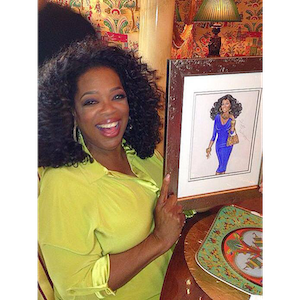 He's worked with Rimmel London, Bratz, and Kylie Jenner. Rihanna and Ariana Grande are among his fans. Oprah owns an original illustration.
Only 27 years old, Hayden Williams has amassed over 1.2 million followers on Instagram and is one of the most recognized and in-demand artists in the fashion world. We had the pleasure of interviewing him and asking him about why he loves art, what he needs in order to illustrate, and any exciting new endeavors. Read on to get to know the fashion world's youngest visionary, Hayden Williams.
When did you fall in love with art and illustration?
I was very young, and I remember always wanting to draw Disney characters (specifically the female characters) as my parents purchased almost every Disney movie for me on VHS. I remember watching Cinderella and was captivated by the scene where the fairy godmother transforms Cinderella's dress into the iconic gown she wears to the ball. I would always attempt to draw that scene over and over. I was obsessed with pretty much every Disney movie that had a princess or some sort of female heroine that I would draw.
Can you briefly describe your creative process?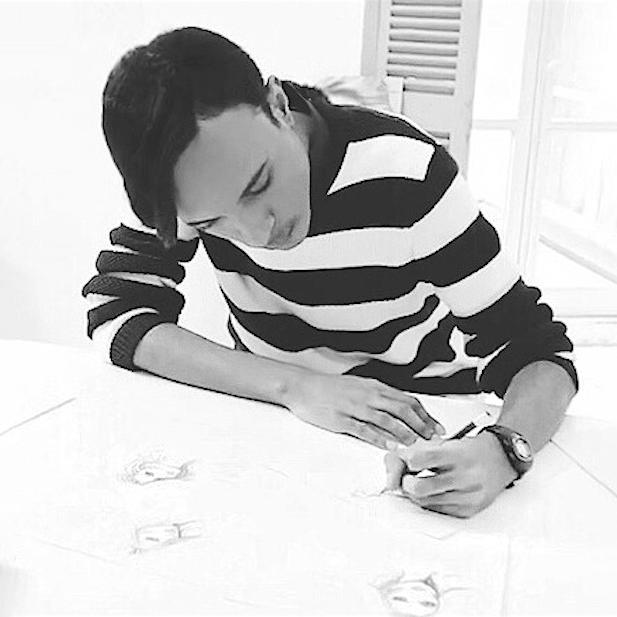 Once I have something sketched out in pencil, I will think of a colour scheme and start colouring in using alcohol markers. I will add details with black fine liner, and then scan the finished illustration into my laptop. I'll then edit and clean everything up to my liking, and release it to my social media platforms for the world to see.
How do you get inspired?
My inspiration can vary depending on if I have seen a visual that inspires me, or if I already have an idea for a concept/collection in my head. Much of the time, my inspiration source is pop culture and what is happening in the celebrity world, but I also create my own conceptual collections that are a glimpse into my world and what my future clothing label would potentially look like.
Did you ever intend to illustrate for the runway, or have you always illustrated for yourself and for fans?
Not particularly. I like being able to do my own thing and create my own vision. Every so often, I will illustrate a look from the runway or a red carpet, but majority of the time, it's something original by me or something inspired by what I think a celebrity would wear if I designed a piece for them. Oftentimes, I will illustrate a celebrity wearing my own creations. It's something fresh as opposed to illustrating them in something we've seen before and the celebrities enjoy it and can sometimes get inspired by what I have created.
Always be consistent and stay focused on your craft. Work hard, but also work smart and never let anyone try to tell you what you can't accomplish.
You have such a strong celebrity following, some of whom you even have the privilege to call friends. Does that create added pressure when creating your art?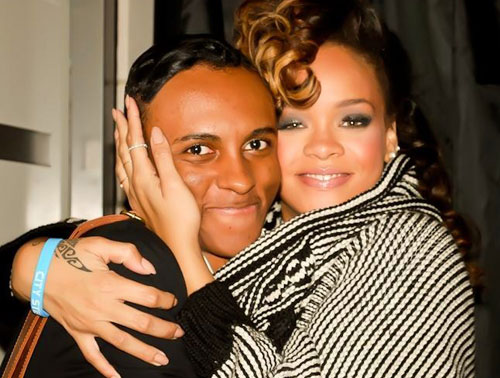 I don't think so. I believe the pressure I feel is what I put on myself: I always want to outdo what I created the last time, not from anyone else in particular. The more I create and draw, the more I progress and I can see the growth every year.
We're so happy to have you as a partner here at iCanvas, and your fans seem to be as well. How does it feel to see your art on your fans' walls?
I am very excited to partner with iCanvas! When I made the announcement on my social platforms, the response was amazing and my followers supported straight away. It's been really cool to see them receive their artwork and own a HW piece in their homes. The quality of these pieces are so great and it's lovely to see people happy with their purchases. I can't wait to see more of my fans with my art in their homes.
Use social media productively and to your advantage. It can lead to incredible opportunities. You never know who is watching and who may want to collaborate with you.
What accomplishment are you most proud of?
I appreciate everything I have achieved thus far in my career, but there are some major highlights that I am very proud of: I worked with cosmetics brand Rimmel London on a global campaign with Kate Moss in 2014, was commissioned by Disney in 2015 to create a one-of-a-kind couture dress for a modern Cinderella inspired by the live action movie. I also collaborated with professional art suppliers Winsor & Newton to exhibit my illustrations in New York, London & Paris. In 2016, I collaborated with Naomi Campbell after she personally selected my work to be featured in her book with TASCHEN. In 2017, Isaac Larian, CEO of toy company MGA Entertainment, asked me to come to L.A. to design a new line of Bratz Collector dolls. This was such a huge accomplishment, as it's been a dream of mine to do this since I was a child. Last year, Kylie Jenner reached out to ask if I could create artwork for Kylie Cosmetics packaging.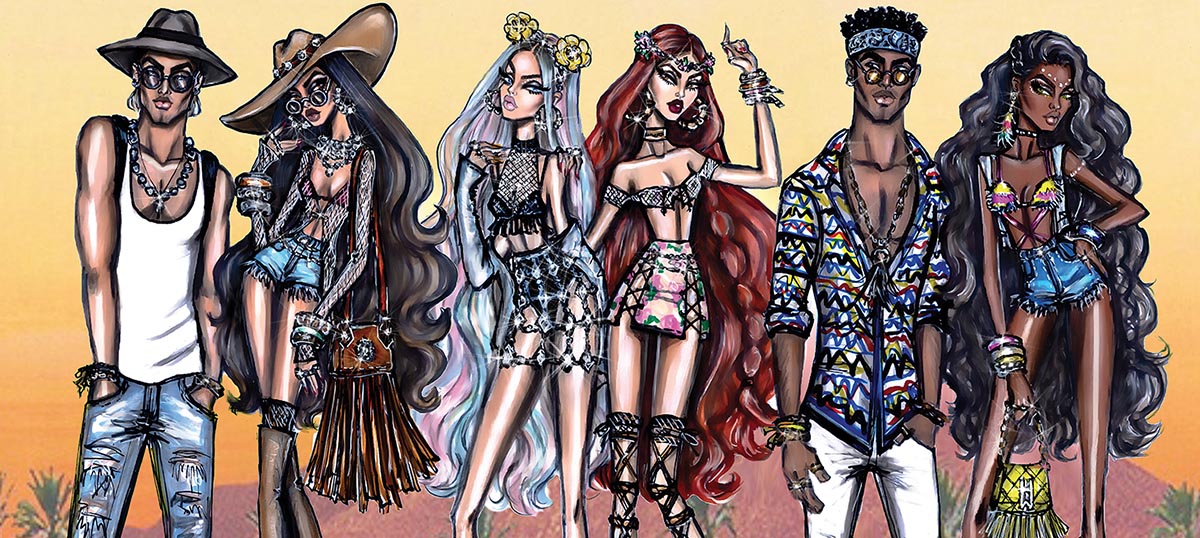 It's surreal having some of the biggest names in fashion and music support and endorse me or reach out to me to collaborate. Beyonce has shared my work on her Instagram and her official website, Oprah has her own framed custom illustration, Rihanna has been supportive of me from the beginning of my social media journey and I've had the pleasure of meeting her. Ariana Grande has been a fan of mine since 2012. It's just all been so incredible, and I am so humbled and grateful for the love and support from legendary artists and iconic brands that have inspired me over the years.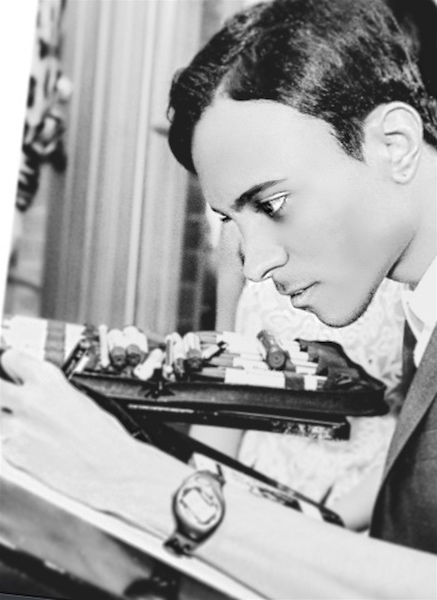 What are three things you need to have when sitting down to start a new piece?
Pencil, paper and markers.
Do you have any other side projects outside of your normal work?
No side projects in particular, as illustrating/designing takes up the majority of my time, and since I run my own business, I am busy being a creative and also a businessman. It can be a challenge, but over the years, it's something I have become more used to.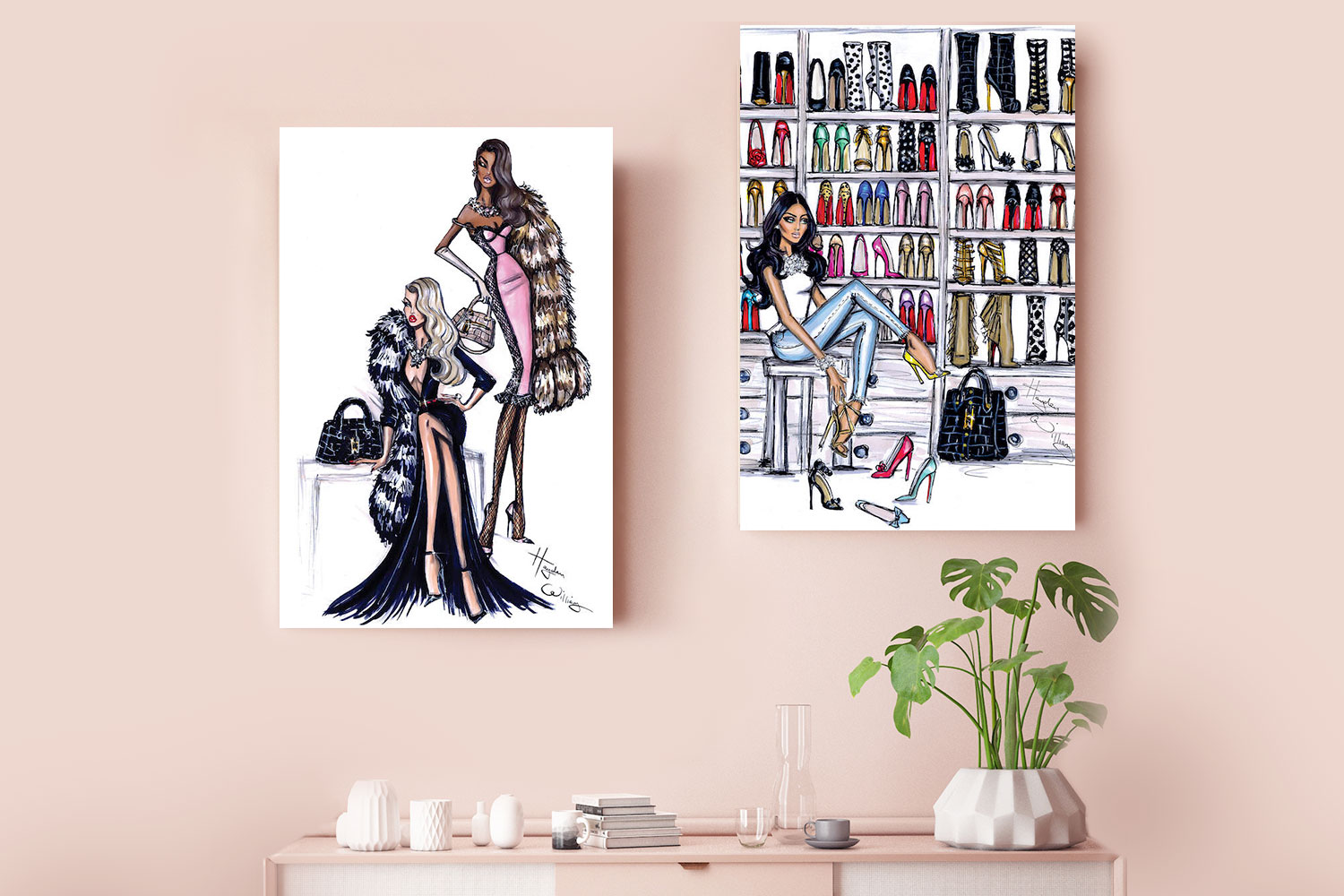 If you weren't making art, what would you be doing instead?
Creating art, haha! One of my goals is to have my own fashion label, so probably that. It would have to be something related to art and fashion and overall being creative. It's all I know!
Any advice for aspiring artists?
Always be consistent and stay focused on your craft. Work hard, but also work smart and never let anyone try to tell you what you can't accomplish. As cliche as it sounds, anything is possible when you are consistent and put your mind to something.
Also, use social media productively and to your advantage. If you decide to share your work with the world, it can potentially lead to incredible opportunities and you just never know who is watching and who may want to collaborate with you.
---
Be sure to follow Hayden on his Instagram, Twitter and Facebook, and don't miss his iCanvas collection! Got questions for Hayden? Leave them in the comments below.