Express Your Black Cat Appreciation With Art
Love for cats is a special kind of love, so it's no wonder they make such great subjects for artists — especially black cats. If you're a friend of these fascinating felines and looking for ways to show it, we curated various takes on black cats to help you find one that speaks to you.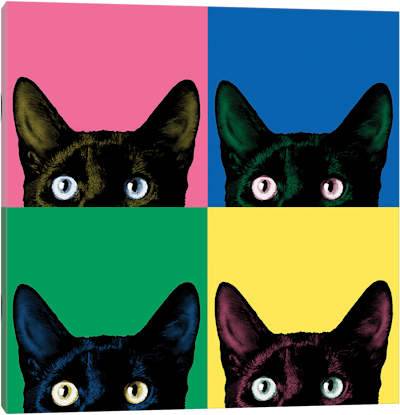 Throughout the ages, black cats have been praised as deities by ancient Egyptians, shunned as witches' companions in the Middle Ages, employed as lucky shipmates by British sailors, and kept to lure suitors for single Japanese women. Nowadays, they're simply adorable members of our furry families. Talk about artistic ins-purr-ation for days!
iCanvas has a huge variety of black cat art prints, making it easy to find one that fits your personality. From hipster to haute, spooky to snuggly, check out this curation of black cat art to get your paws on the perfect print.
---
Didn't find what you were hoping for? Check out our complete collection of black cat wall art featuring even more artists and styles.