5 Questions With Sunflowerman
Born with a pencil in his hand, men's fashion illustrator Sunflowerman captures styles found around the world. Classic wardrobe elements like suits, ties, watches, shoes, and hats are worn by dapper dudes strolling through cities like New York, London, and Milan. Going beyond just "the look", you'll see a lifestyle full of cigar smoking, coffee drinking, and adventures with pup companions throughout his detailed and colorful creations. We're proud to offer their work on iCanvas and wanted to take a minute to introduce you to the human behind the art.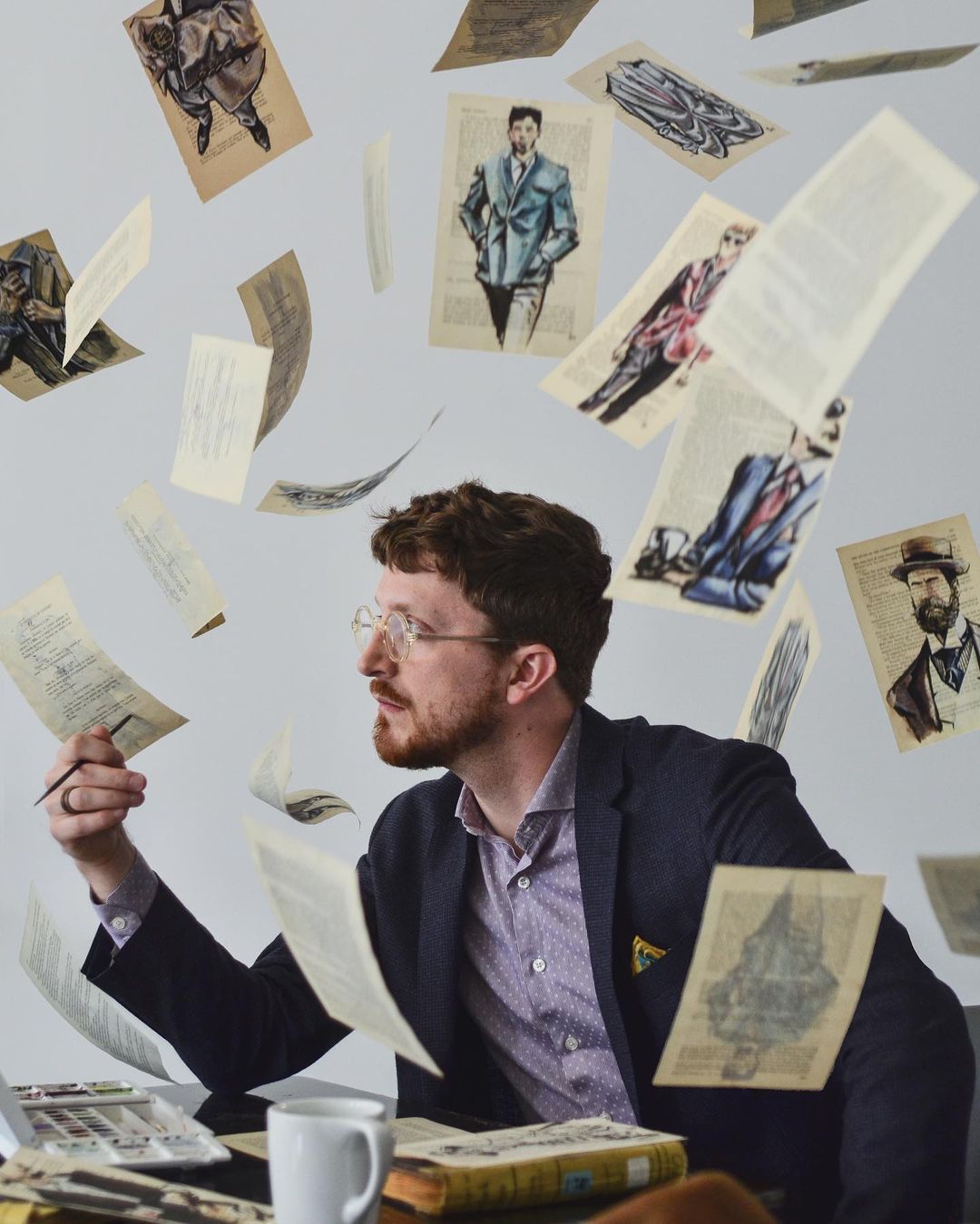 Keep reading to get a taste of what inspires their work, the style of music they create to, and other artists they appreciate. You might be surprised to learn what you have in common!

Who are 5 of your current favorite artists, living or dead?
Miguel Angel Belinchon, Denis Sarazhin, Michelangelo Caravaggio, Louis Ricardo Falero, Franz Kline
---
What band or musician would you listen to while creating your art?
---
If you could master any other form of creative expression, what would it be?
Public Speaking.
---
What is one person, one place, and one object that inspires you?
Seth Godin, Croatia, Sharpie.
---
What is something about you that others may be surprised to learn?
I usually listen to podcasts rather than music.
---
Check out some of Sunflowerman's creations below, and click here to view their full iCanvas collection.
---