5 Questions with Spellbound Fine Art
iCanvas artist Spellbound Fine Art creates contemporary abstract paintings featuring splashes of vivid, muted, and monochromatic hues. Contrasting harmonious colors with bold compositions, she creates captivating work with an earthy edge.
A west coast native now based in Seattle, her work pays homage to the color and texture of the natural elements that have surrounded her throughout her life. Blending her interest in magic with topographical perspectives of land, sea and sky, she captures a unique combination of organic and otherworldly. "I'm trying to show aspects of the natural world that need attention brought to them. I welcome the viewer to contemplate the visual journey of each painting."
We're proud to offer Spellbound Fine Art's work on iCanvas, and wanted to take a minute to introduce you to the human behind the art.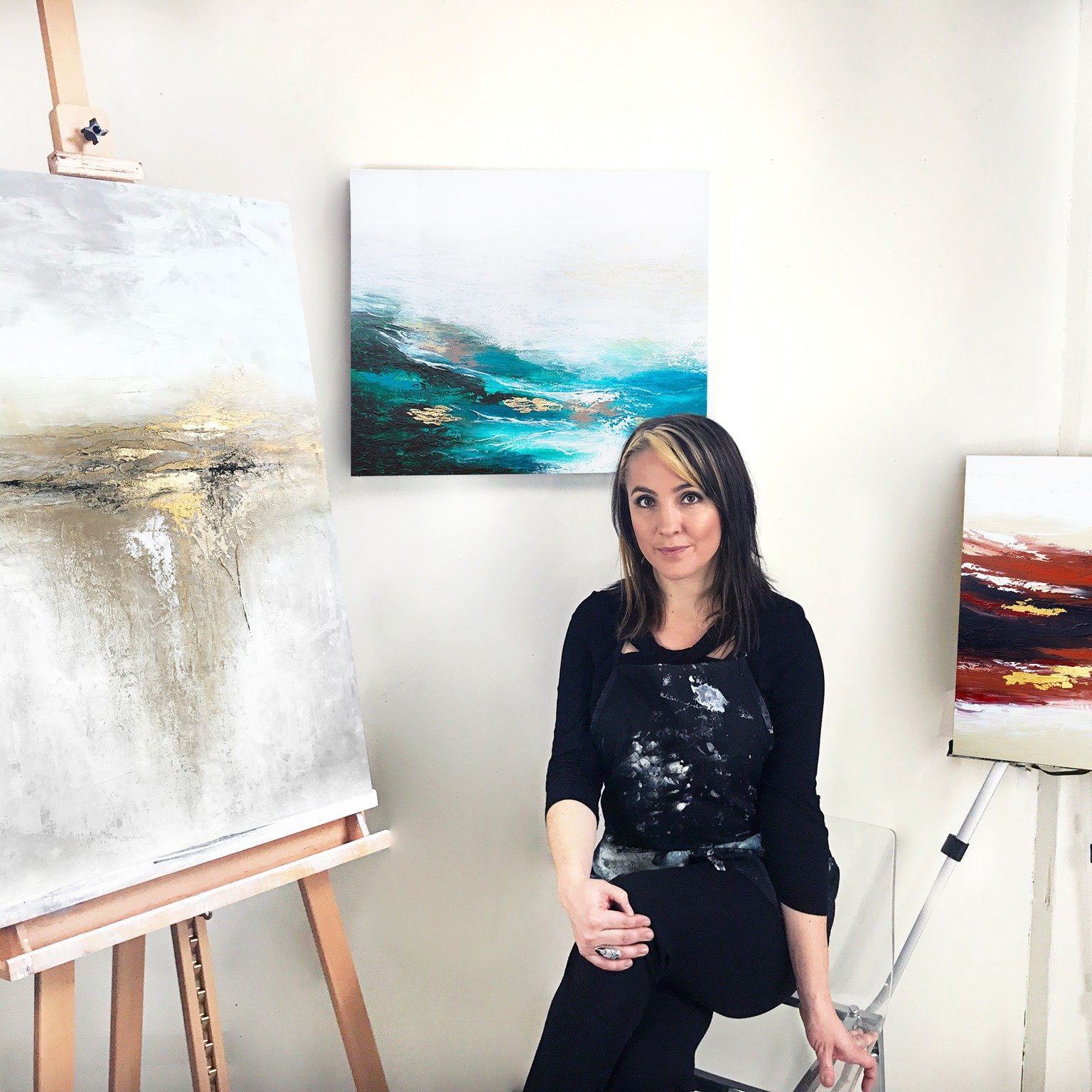 Keep reading to get a taste of what inspires her work, the style of music she creates to, and other artists she appreciates. You might be surprised to learn what you have in common!

Who are 5 of your current favorite artists, living or dead?
Rothko, Van Gogh, Toulouse Lautrec, Andy Goldsworthy, Monet.
---
What band or musician would you listen to while creating your art?
---
If you could master any other form of creative expression, what would it be?
Sculpture.
---
What is one person, one place, and one object that inspires you?
Carl Sagan, Iceland, a lit candle.
---
What is something about you that others may be surprised to learn?
I'm obsessed with astrophysics.
---
Check out some of Spellbound Fine Art's creations below, and click here to view her full iCanvas collection.
---