5 Questions With Marischa Becker
iCanvas artist Marischa Becker creates digital sci-fi art of fictional characters and otherworldly scenes. Often including surreal symbolism and celestial elements, her work can help you add a magical feel to your space.
Based in Johannesburg, South Africa, Marischa Becker digitally manipulates her sci-fi art creations to capture an essence of mystery and make-believe. Incorporating starry imagery, technicolor neon hues and awe-inspiring subjects, she brings imagination into each print.
"I love telling stories through colorful art."

Marischa Becker, iCanvas Artist
Exploring parallel dimensions, her outer space scenes and cosmic creatures will inspire you to believe in the impossible. Simply put, she makes us want to get lost in an enchanted dream on another planet. Whether you want to celebrate a favorite pop culture character or add some cosmic stardust to your space, Marischa Becker's prints offer a hypnotizing take on sci-fi art.
We're proud to offer Marischa Becker's work on iCanvas, and wanted to take a minute to introduce you to the human behind the art.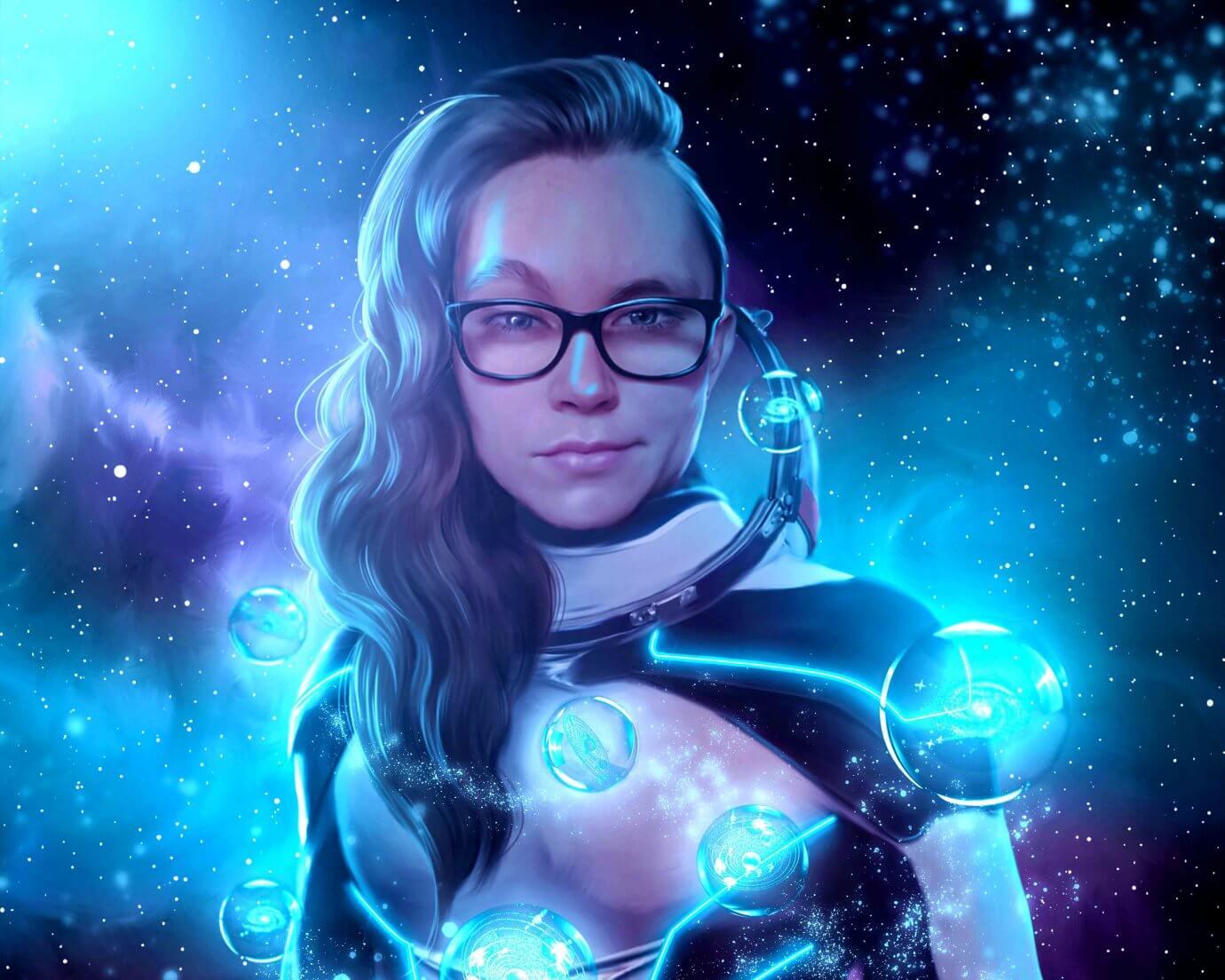 Keep reading to get a taste of what inspires her work, the style of music she creates to, and other artists she appreciates. You might be surprised to learn what you have in common!

Who are 5 of your current favorite artists, living or dead?
Too many to even answer that!
---
What band or musician would you listen to while creating your art?
I love Audiomachine.
---
If you could master any other form of creative expression, what would it be?
Definitely digital painting.
---
What is one person, one place, and one object that inspires you?
My mother, the galaxy, and astronauts.
---
What is something about you that others may be surprised to learn?
I can beatbox….
---
Check out some of Marischa Becker's creations below, and click here to view her full iCanvas collection.
---