5 Questions With Domonique Brown
Domonique Brown creates art that celebrates diversity and portrays Black culture in an energetic light. Her mix of graphic art and illustrations showcase family, fashion, and public figures. Expressing resilience and emotional kinship, her vibrant prints are both empowering and refreshing.
As a Black contemporary pop artist from Pomona, California, Brown strives to demonstrate cultural representation and tell Black stories through her artwork. Ranging from minimalist scenes of faceless figures to detailed artwork full of personality to adorable animals in bathtubs, her unique creations radiate liveliness, fun, and cultural pride. Whether it's a print of a stylish anonymous woman or an influential Black leader, her prints are sure to catch eyes.
Her eclectic mix of prints can help you create a variety of atmospheres. With compelling quotes from inspirational Black trailblazers and political figures, some prints offer a great way to add bold and enlightening energy to your every day. For a more delicate approach, her minimalist lifestyle prints showcasing both men and women can bring a comfortable and connected vibe to your home. Her work also includes colorful and vivid pop culture prints that embody spirited and expressive feelings, perfect for brightening up any room. No matter your preference, we think her striking artwork can help Black people feel more in touch with their identity, and also help anyone looking to add some culture and positivity to their space.
We're proud to offer Domonique Brown's work on iCanvas, and wanted to take a minute to introduce you to the human behind the art.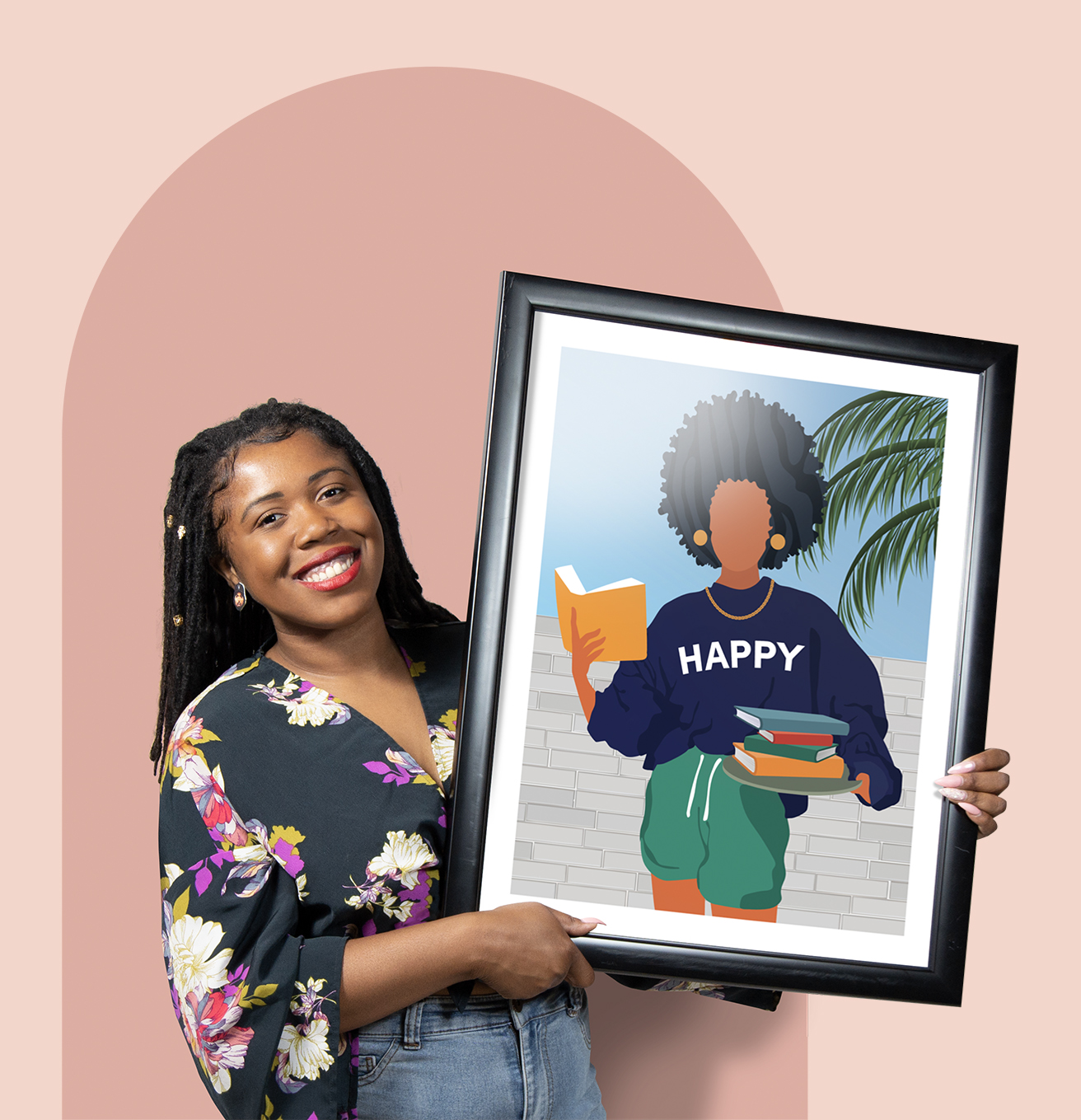 Keep reading to get a taste of what inspires her work, the style of music she creates to, and other artists she appreciates. You might be surprised to learn what you have in common!

Who are 5 of your current favorite artists, living or dead?
Kehinde Wiley, Bisa Butler, Basquiat, Kerry James Marshall, Myself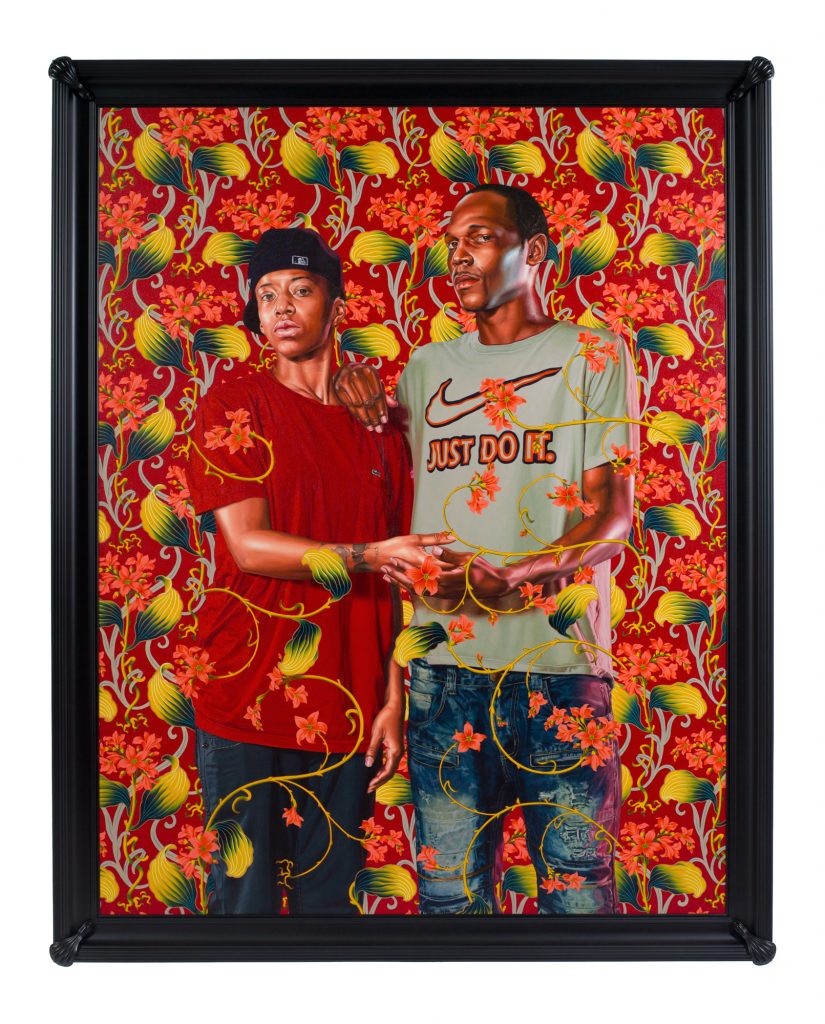 ---
What band or musician would you listen to while creating your art?
Tyler The Creator
---
If you could master any other form of creative expression, what would it be?
I would love to be able to create 3D printed sculptures or figurines. There are so many ideas I want to bring to life in 3D, but I haven't taken the time to learn yet.
---
What is one person, one place, and one object that inspires you?
My art collectors. Without their continued motivation, I wouldn't be creating art today.
---
What is something about you that others may be surprised to learn?
I am a goofball. I am always laughing, joking and smiling with my family and friends.
---
Check out some of her creations below, and click here to view Domonique Brown's full iCanvas collection.
---