4 Artists Exploring Faceless Portraits
These four artists dive into faceless portraits in their art in four different ways. Given their unique life experiences and artistic journeys, we'd expect nothing less! From joyfully confident to powerfully vulnerable, we're taking a look at how each creator presents people without their facial features.
Portraits are about capturing a person in time. But depicting who someone is goes deeper than just accurately capturing their features. Because expressions are "windows to a person's mental states and processes", faces communicate much more about who a person is – both in life and in art. So we find it especially curious when artists create faceless portraits. From incorporating words to leveraging fashion, these artists explore other ways of capturing someone's character.
No matter if the artwork is a deeply moving display or an optimistic message of self-love, each of these creators showcase their subjects differently. From abstract impressionist paintings to digital illustrations, keep scrolling to find a new favorite artist.

1. Reyna Noriega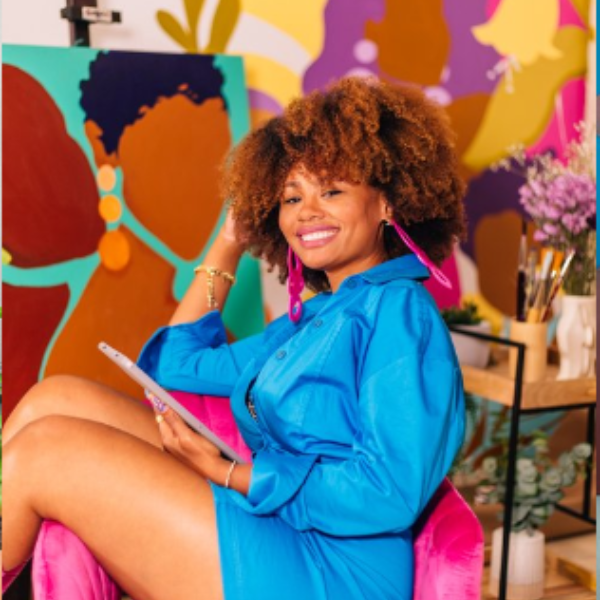 Seeking to represent the beauty and vibrance of women and fill the world with fine art of said women, Reyna Noriega's digital illustrations feature Black females with patterns and botanicals. Highlighting subjects wearing fashionable attire, she emphasizes the importance of self-expression and empowerment that comes with embracing personal style. By incorporating a mix of body types with ladies in powerful or relaxed poses, each woman exudes an abundance of confidence and self-love.
From resting on a couch in a sparkly dress to being part of a group of women sticking together, we think her artwork can bring you joyful and empowering vibes.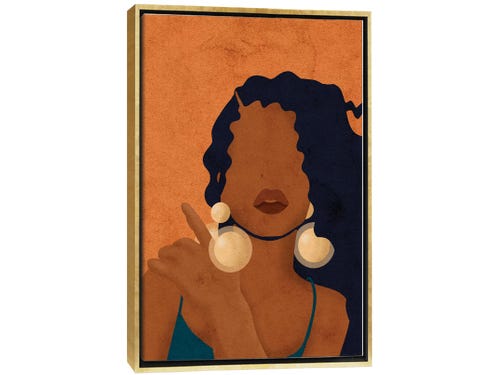 Click here to see all of Reyna Noriega's artwork available on iCanvas.
---
2. Liva Pakalne Fanelli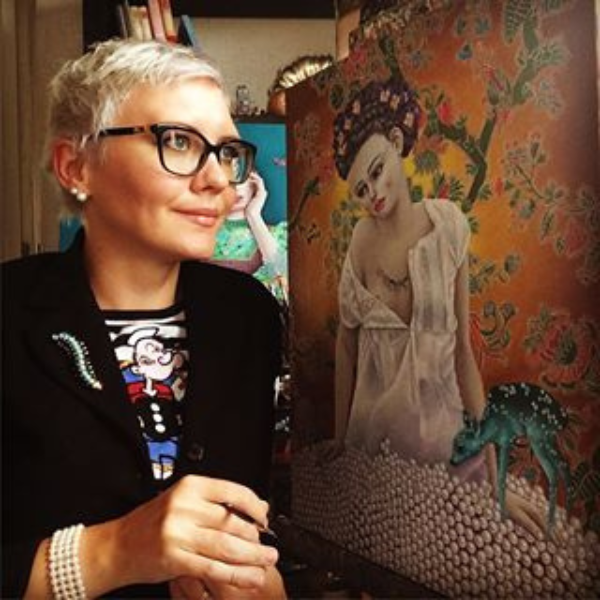 Describing each subject as "an imaginary character or inner version of me, but never a specific person", Italian artist Liva Pakalne Fanelli's oil paintings feature female portraits full of patterns, detailed outfits, and flowers. With the back of a head facing towards us, her creations focus on the subjects observing famous artwork. Pulling us into the scene, we're standing behind the observer rather than seeing them face to face. Beyond their clothes and posture, we think each classic print helps to define a part of their personality.
From looking at Andy Warhol's soup can with a magnifying glass to sitting in front of Piet Mondrian's abstract painting, her prints show off a mix of recognizable creations. Making her artwork an interesting way to jump into an unexpected perspective.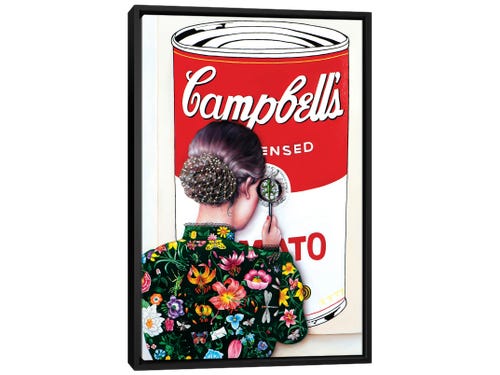 Click here to see all of Liva Pakalne Fanelli's artwork available on iCanvas.
---
3. Janet Adenike Adebayo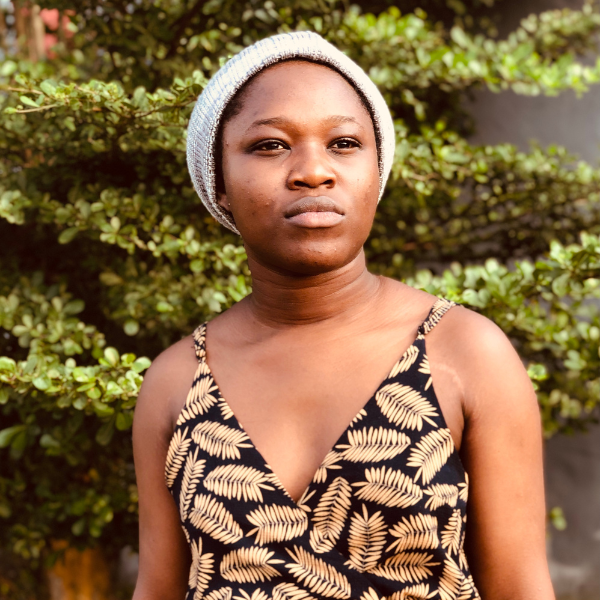 Inspired by a trauma-filled past of witnessing and experiencing domestic abuse and a dynamic nature of family ties, Nigeria-based artist Janet Adenike Adebayo impressionistic paintings incorporate rich colors and everyday people. Taking an abstract approach to her portraits, she uses color and body language to communicate. With dramatic poses and textured faces, she shows how fragile humans are, despite whatever "face" we may wear to hide our feelings. With scenes that highlight relationships through physical touch, her subjects also reveal the beauty of vulnerability within connection.
From being crouched on the floor while hugging oneself to playing a person-shaped violin, we think her artwork provides an intimate way to get lost in thought-provoking scenes.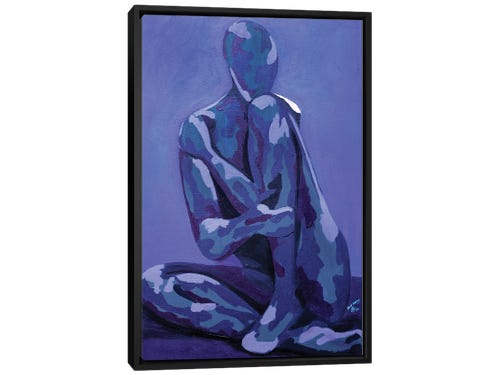 Click here to see all of Janet Adenike Adebayo's artwork available on iCanvas.
---
4. Nate Jones Design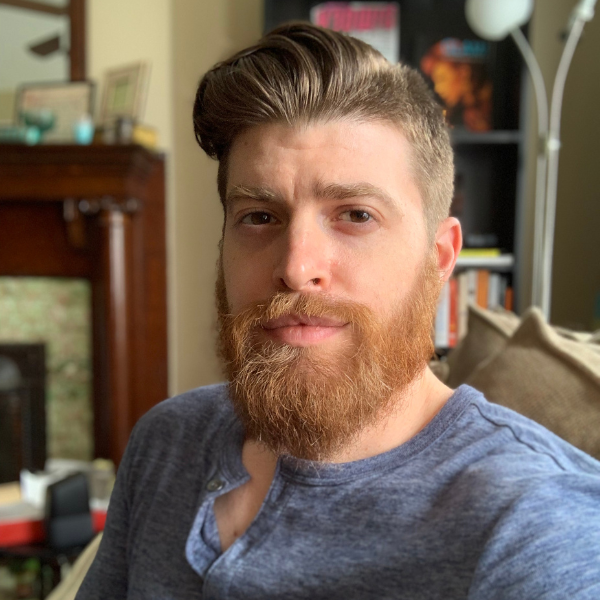 Based in St. Louis, Nate Jones Design's digital illustrations feature famous people and their iconic quotes. By placing their own words where their facial features should be, the character of each subject still shines through. Based on the phrases selected and the scenes depicted, the artist is able to layer in his own perspective on these big personalities.
From Wonder Woman's powerful phrase on kindness to a funny remark from the Big Lebowski, his prints cover a range of references. Making his artwork a great way to create a pop culture centric space.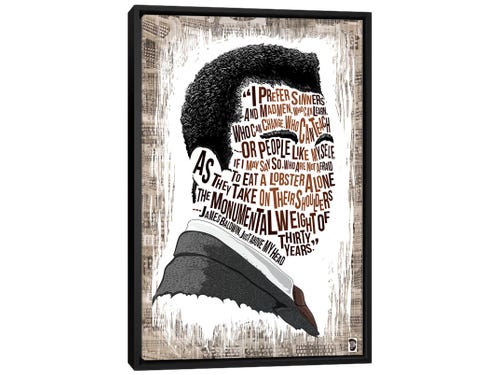 Click here to see all of Nate Jones Design's artwork available on iCanvas.
---
Want to explore even more? Click here to check out all 1,500+ faceless artwork available on iCanvas.

Limited Edition Art Features
The following prints featured in this blog are available only as Limited Editions. Click-through to shop these prints while they last!