Spring Art Refresh: Decorate Without Nailing Into Your Walls
Looking to switch up your art with the seasons but don't want to risk losing that security deposit? Here are three ways to display new art this spring without putting a single nail into your wall!
Makeover Your Mantel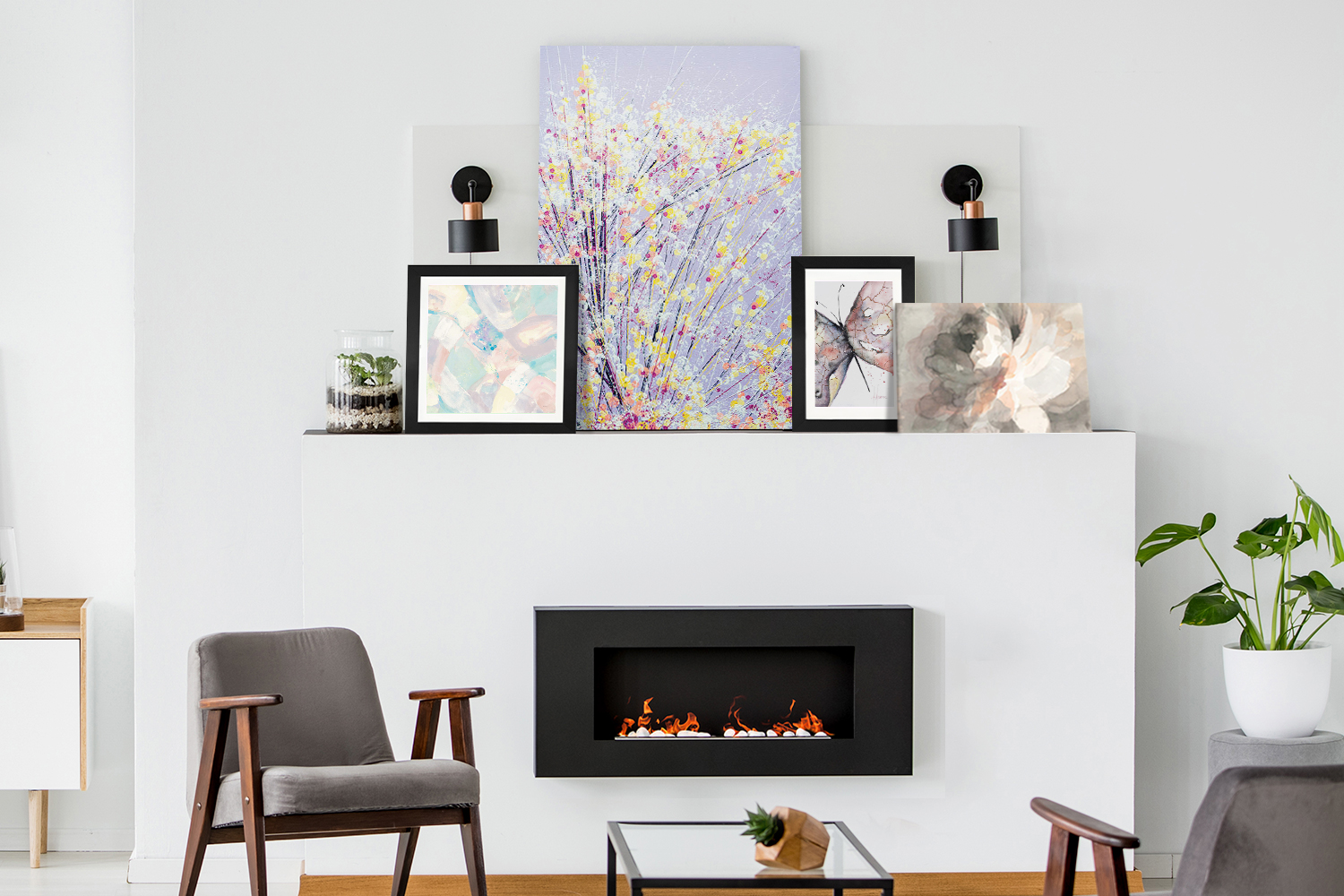 A hassle-free way to update your decor during Spring Cleaning is to lean art prints against a mantel. Your prints will achieve the same height as they would if hung on a wall, and they can easily be swapped in and out as your taste changes with the seasons.
Hint: Create a cool layering effect by varying up print sizes and framing as shown in our colorful curation of springtime scenes.
---
Lean It and Mean It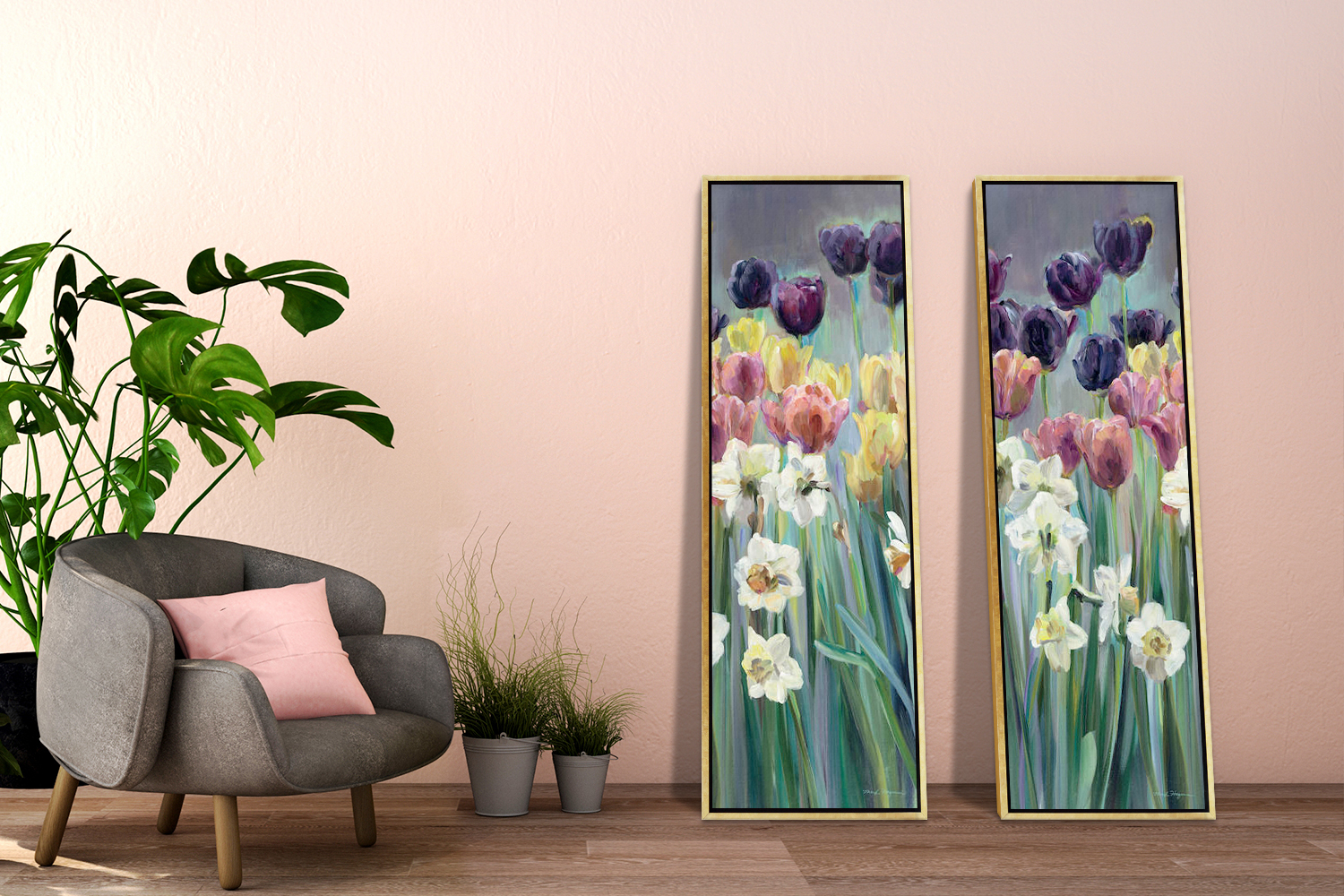 A pair of large standalone pieces, like these beautiful floral panoramics by Marilyn Hageman, can be just the trick to pulling an entire room together. Nailing a big print to a wall, however, can be a big commitment, so lean it instead for more flexibility. This look makes giant artwork seem casual, effortless and approachable. It's also ideal for brick or tiled walls where drilling holes is not as easy.
Hint: If the giant artwork is too big for your home, leaning two to three medium-sized prints against your wall can work just as well. We recommend not going smaller than 18×26.
---
Stand Out With an Easel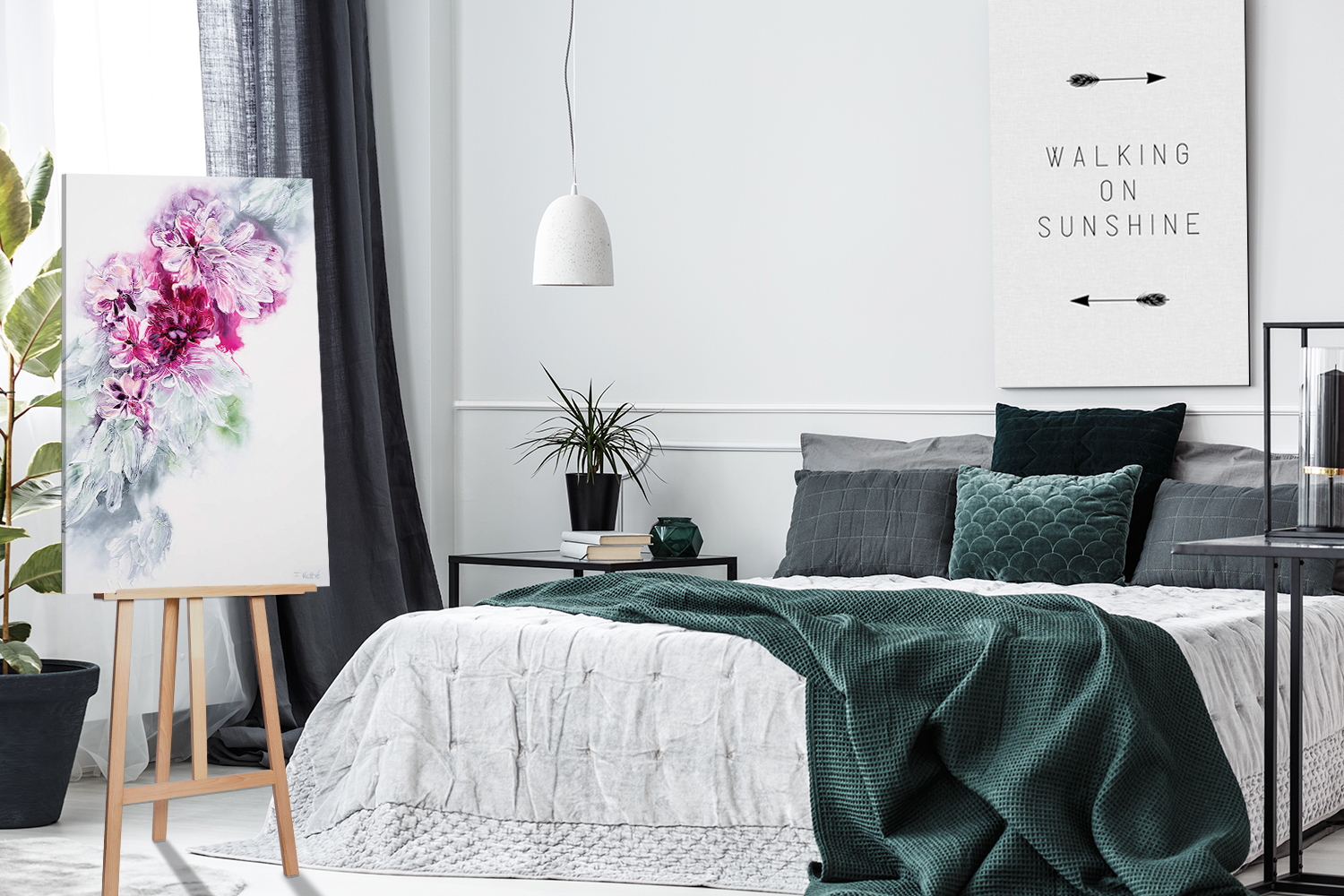 An easel doesn't have to be for a work in progress — it can also display a finished masterpiece! Displaying your art on an easel, as we've done with Françoise Wattré's spring-ready print, creates a focal point in the room and will definitely spark conversation.
---
Ready to freshen up your home with art? Check out our spring art collection to browse more in-season prints. Have your own unique way of displaying art? Take a photo of it and tag us at @icanvas_art. We'll show it off and give you cred for setting the trend.