Series Spotlight: Reign & Hail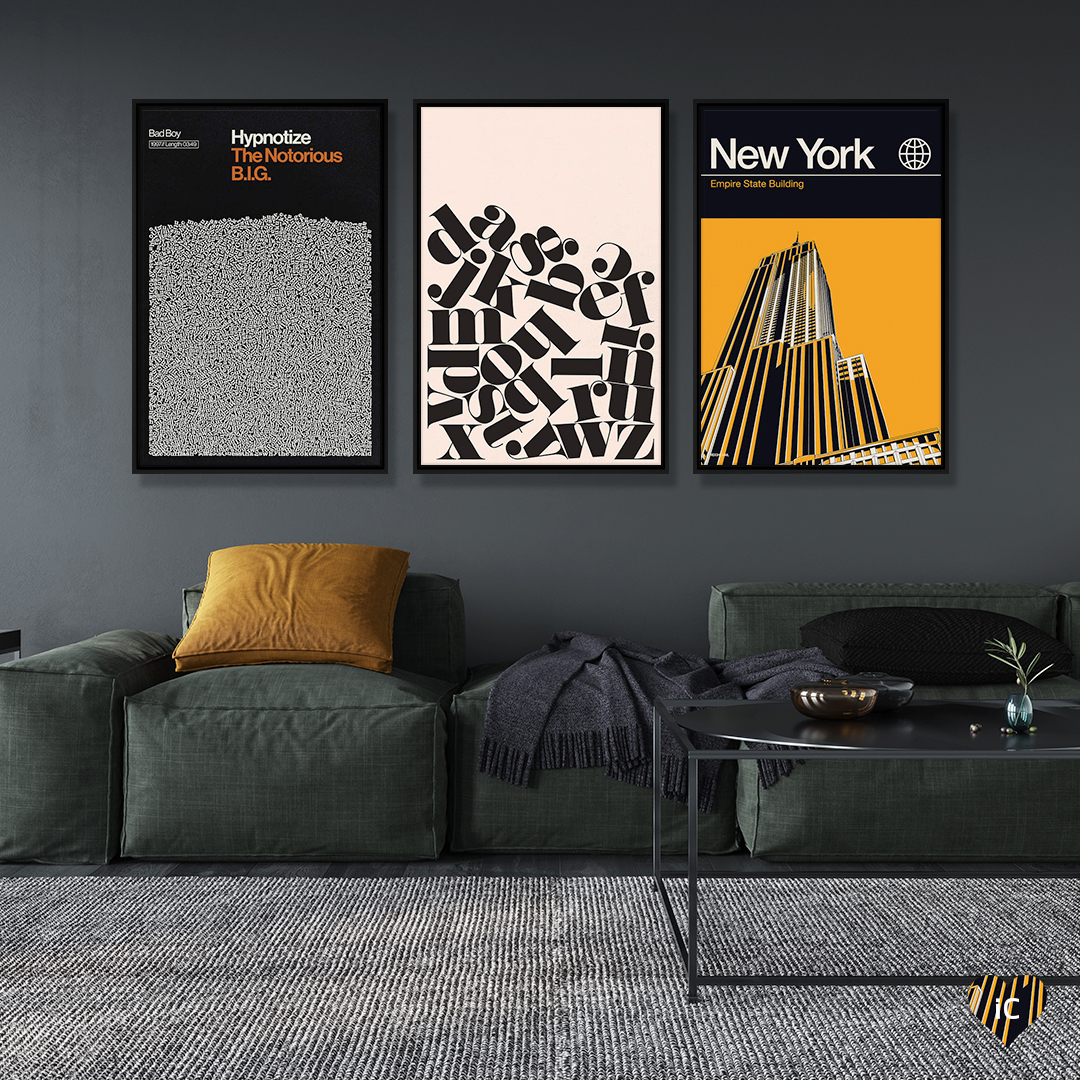 "Hypnotize by Notorious BIG Lyrics Print"; "Alphabet"; & "New York" by Reign & Hail
Many iCanvas artists develop a signature style or subject expressed through a series of prints, like Reign & Hail. If you're a lover of music, city life, or mid-century modern design, their art might be right up your alley. Each of Reign & Hail's series of lyrics, letters and locales have a shared aesthetic, making them perfect for mixing and matching. Read on to learn more!
---
Lyrics
These clever, minimalist song lyric prints will make your walls alive with the sound of music. They feature song titles, musicians, and record labels at the top, followed by lyrics deconstructed into a pool of letters. Classics like "Bohemian Rhapsody," "Imagine," and "Fight The Power," are just some of the tunes you can show love for in a unique, understated way.
---
Letters
Long live the monogram! Who doesn't love flexing a bold letter? Reign & Hail's series of alphabet prints feature a sleek design with mid-century modern curvature, making them fit seamlessly within many existing decor schemes.
---
Locales
Expressing love for your favorite city is always a good choice. This series of city art prints features a bold, monochrome design of iconic landmarks. Since they're typeface whizzes, Reign & Hail incorporated each city's official metro signage font for added authenticity. Cool, right?
---
Reign & Hail is a graphic design studio based in the UK. To view more of their bold typography prints and find one that speaks to you, visit their complete collection available on iCanvas.