Pinspiration: Back to School With Bright & Bold
We were browsing Pinterest and a pin of May Eger's dorm room caught our eye. We love the mash-up of bright, bold pop-culture prints on display, and wanted to curate some art to help you build your own inspiring gallery wall.
College is one of the most formative times of life. As an almost-adult, you already know what you like, so express it! Surrounding yourself with art that's a reflection of you is a great way to find comfort outside the classroom (with respect to your roomie, of course).
May's dorm features black-and-white celeb photos, fashion brands, colorful pop forms, and humorous television references. Using white frames on everything, she created a nice uniformity within her space. While each print is iconic on its own, they all work together to create a personal energy unique to May's interests.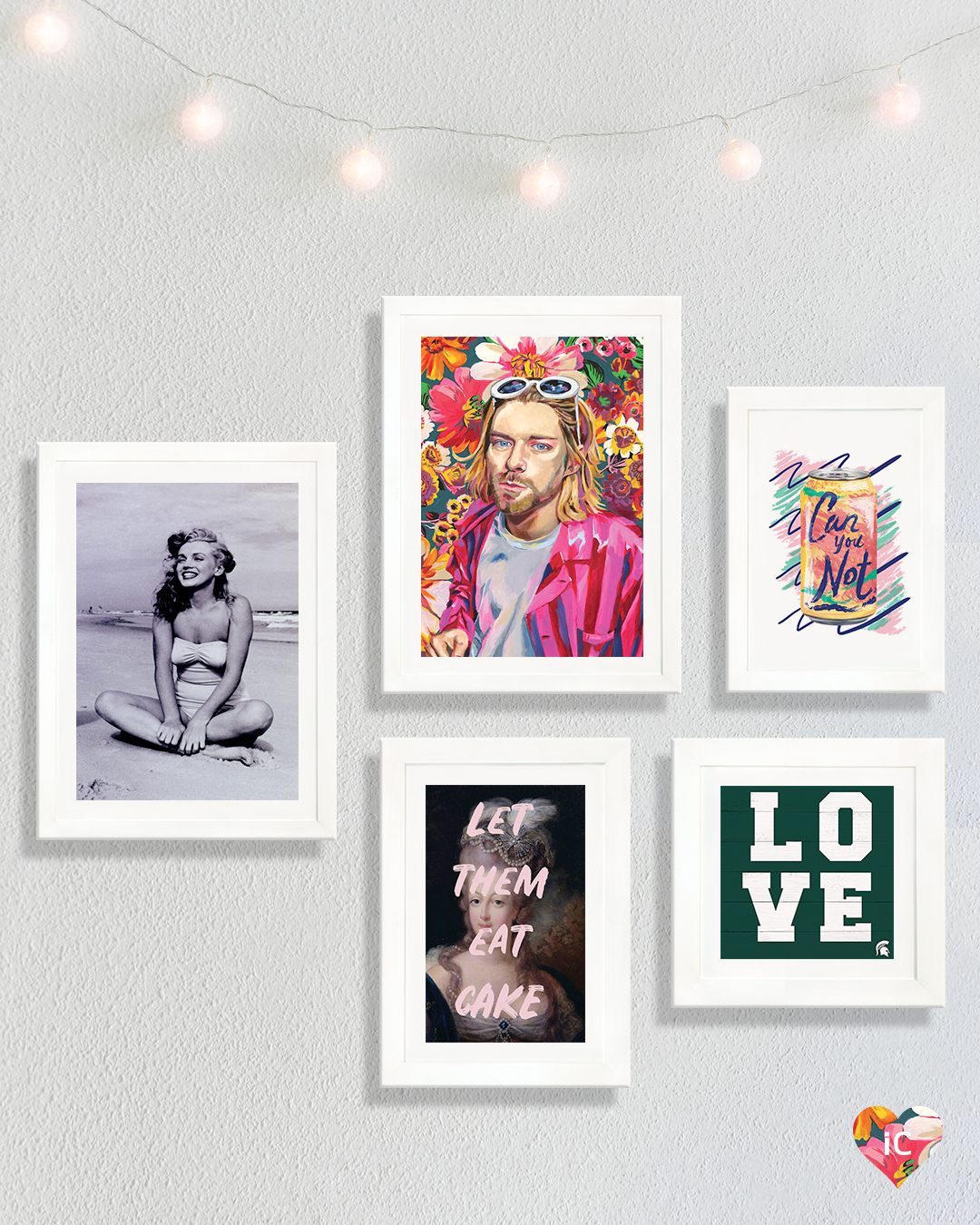 iCanvas has a huge variety of bold prints for decorating, making it easy to find one that fits your personality. Check out the curation below to get inspired for your home away from home.
---
Didn't see anything for you? Check out iCanvas' Pop Culture or Pop Art curations to find your perfect piece.