Inspired By The Runway: Gucci, Savage x Fenty, & Met Gala Moments
Fashion is an art and lifestyle all its own. Like fine art, it can inspire us, baffle us, and give us unexpected sensations. The world of fashion doesn't just live on the runway — many fashion illustrators recreate iconic runway looks, making it easy to bring these fashion moments home! Read on to see side-by-sides of real looks next to their illustrated interpretations by iCanvas artists.
Inspired By: Lady Gaga at the 2019 Met Gala | Artist: Armand Mehidri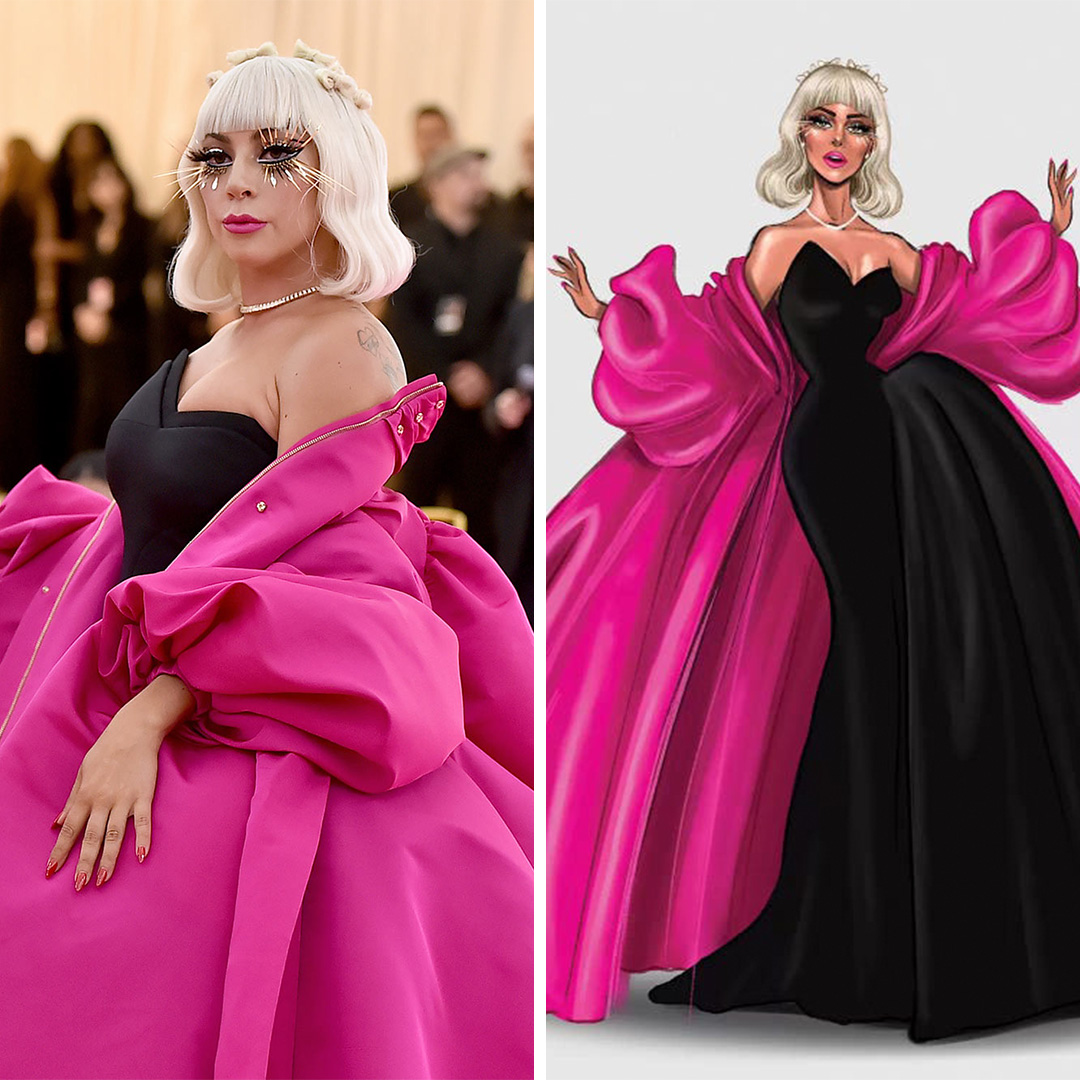 The queen of show-stopping styles pulled out all the stops at last year's Met Gala. Serving as co-chair of the "camp" themed event, Gaga wow-ed attendees with four outfits, including this one by designer Brandon Maxwell.
---
Inspired By: Gucci 2017 Ready to Wear Collection | Artist: Maria Camussi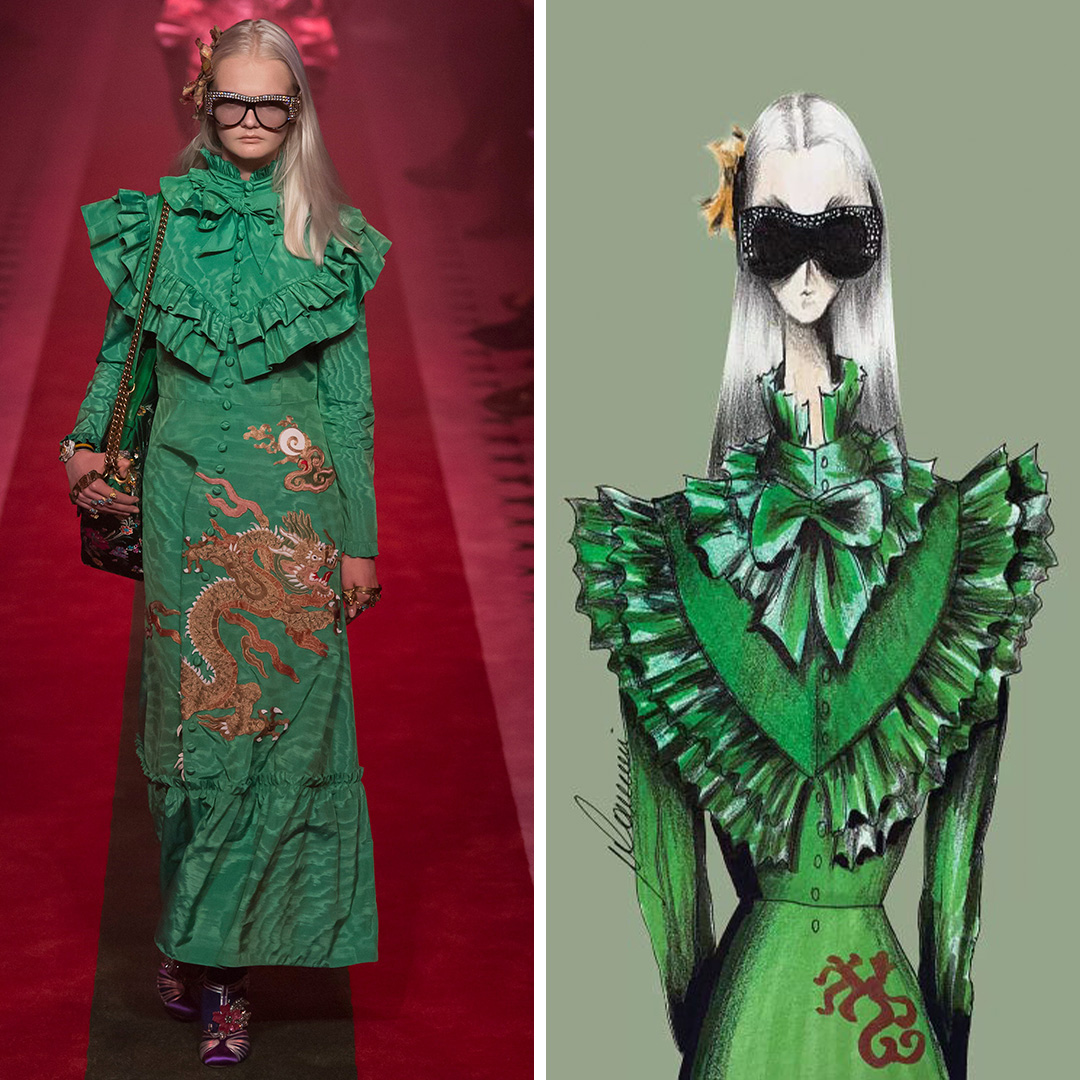 Fusing vibes from '70s nightclubs and Italian Renaissance relics, Gucci's atmospheric Spring 2017 Ready to Wear runway show featured bold and romantic looks, including this one recreated by Maria Camussi.
---
Inspired By: Taylor Swift at the 2016 Grammy's | Artist: Claire Thompson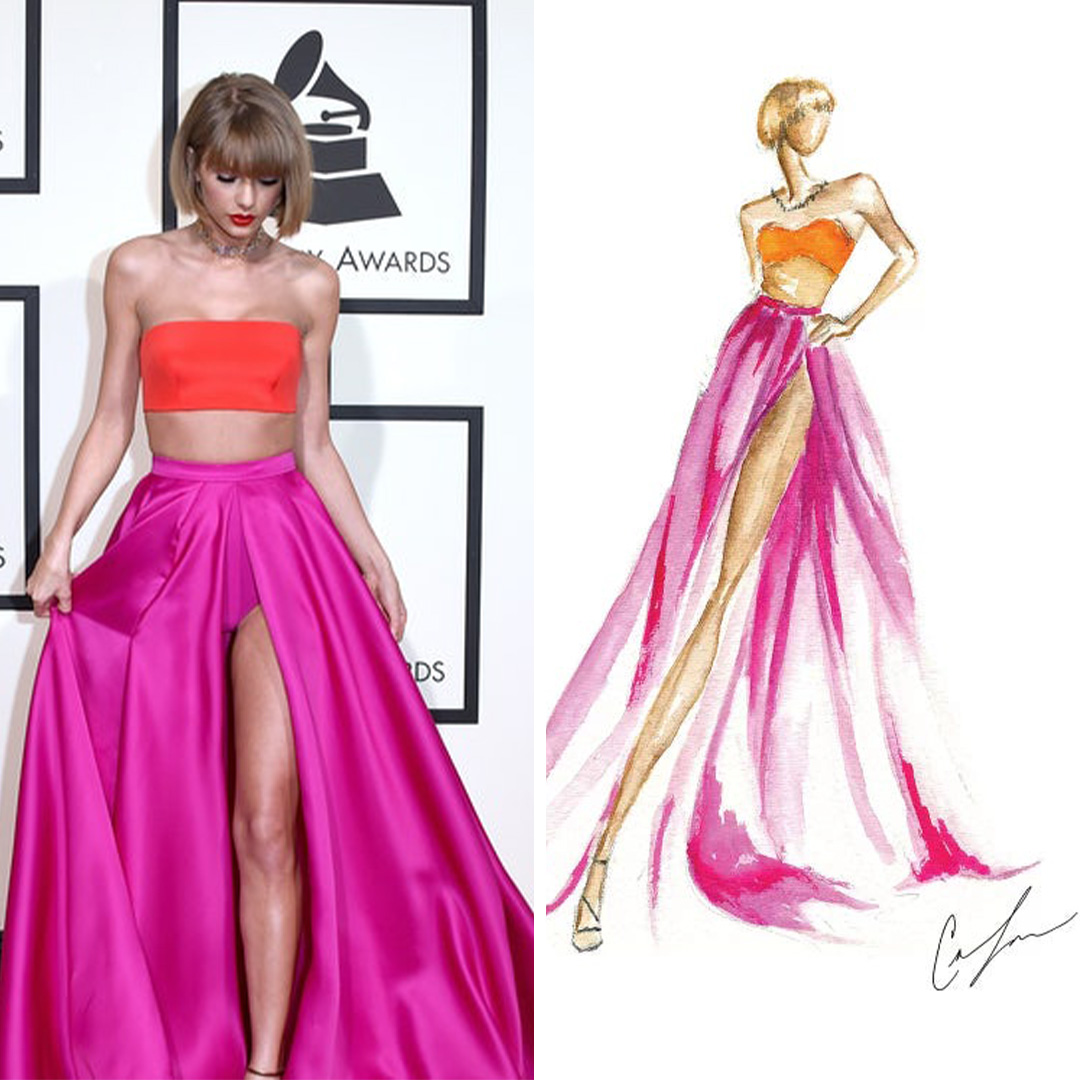 Whether you remember Taylor Swift's cool two-piece look or the shade she threw Kanye that night on the stage, this minimalist color-blocked design by Versace is considered one of the most daring the singer has ever worn.
---
Inspired By: Zendaya at the 2019 Emmy's | Artist: Armand Mehidri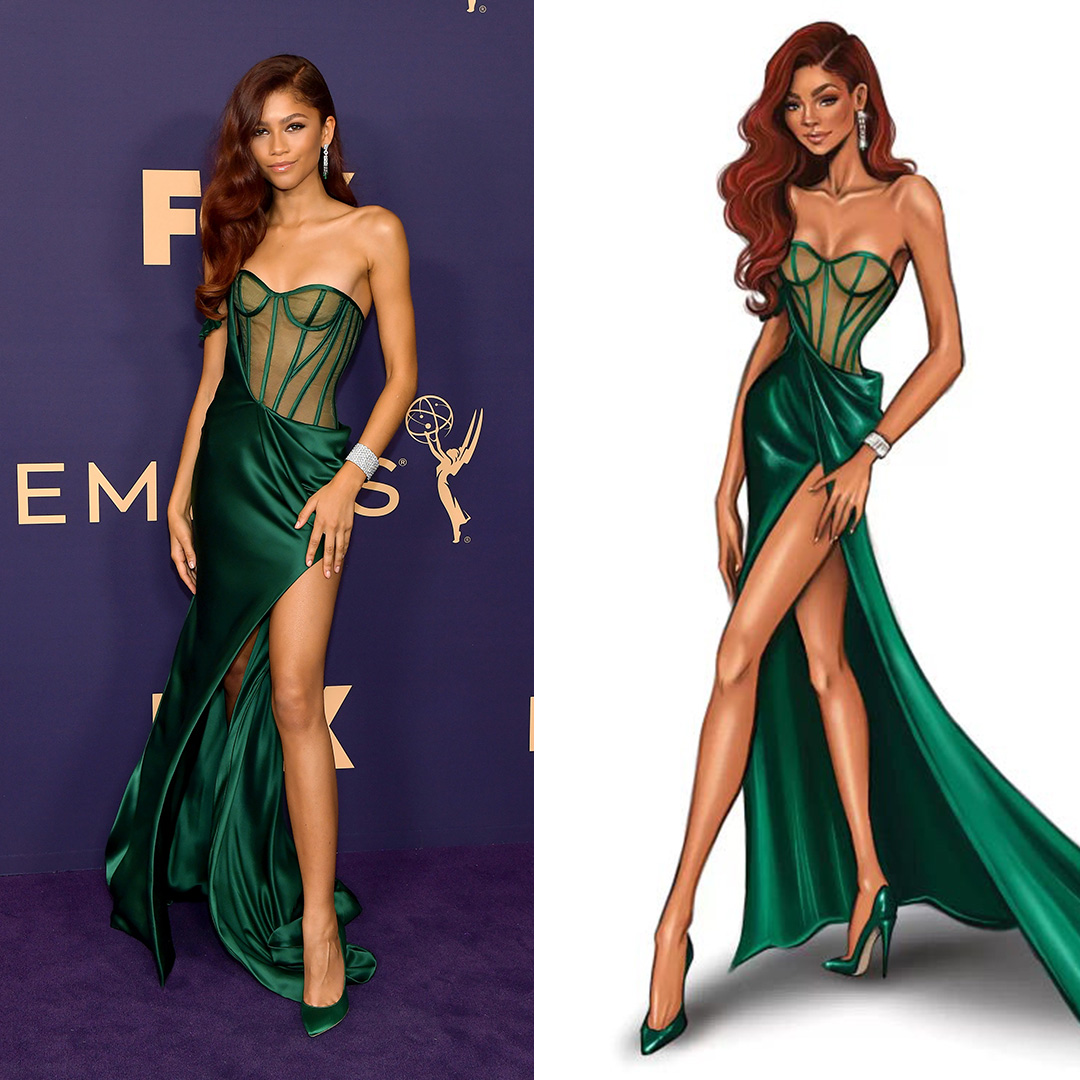 Zendaya fans will remember this head-turning look she wore to last year's Emmy's. Recreated by fashion illustrator Armand Mehidri, Zendaya's custom emerald Vera Wang dress and her dark red locks gave us Poison Ivy vibes.
---
Inspired By: Rihanna for Savage x Fenty 2020 Valentine's Day Collection | Artist: AtelierConsolo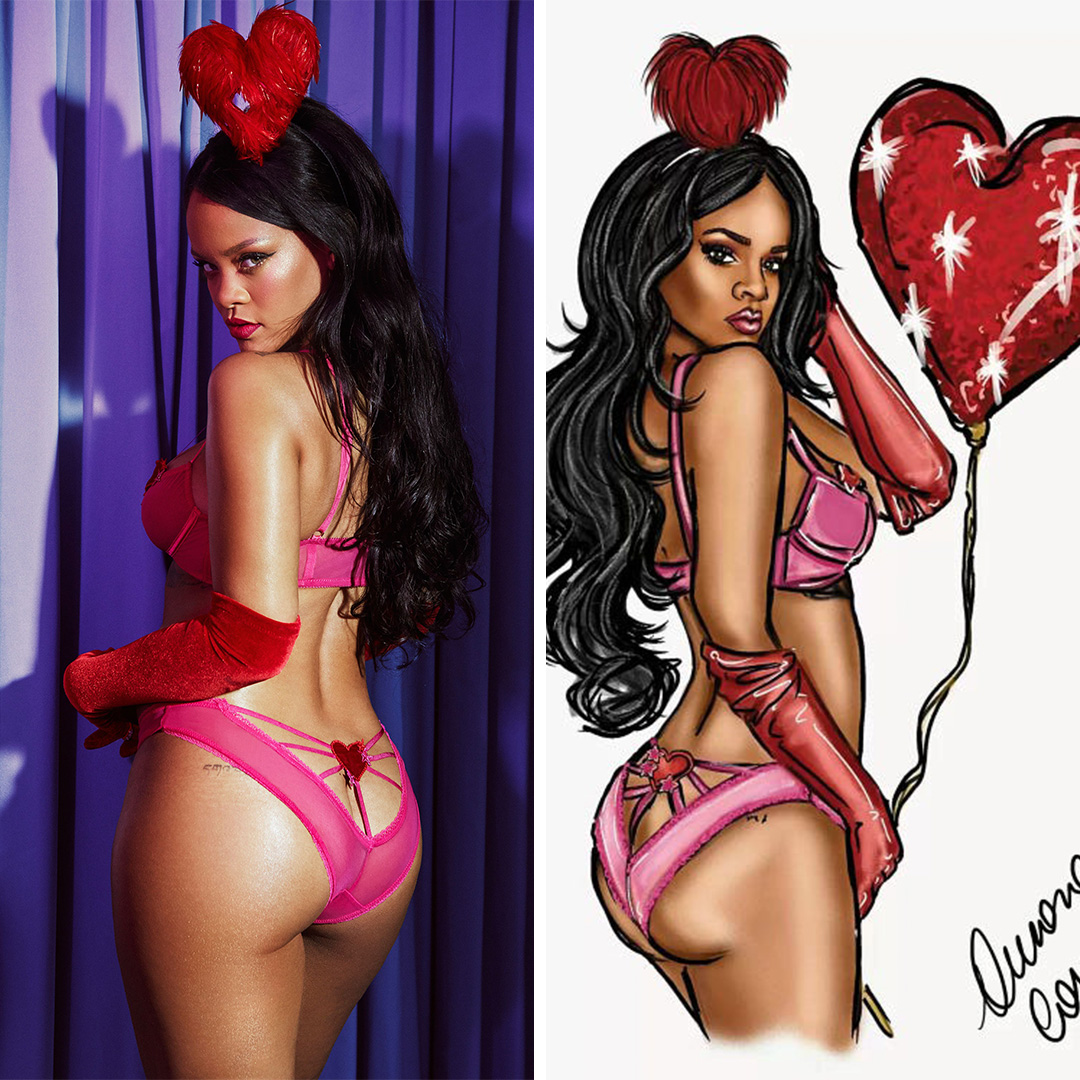 These days, Rihanna's left the stage to take on the runway, and she's killing it. This illustration was inspired by a look she modeled for the launch of her inclusive, body-positive brand Savage x Fenty's V-Day lingerie collection.
---
Inspired By: Cardi B at the 2019 Met Gala | Artist: Samuel Harrison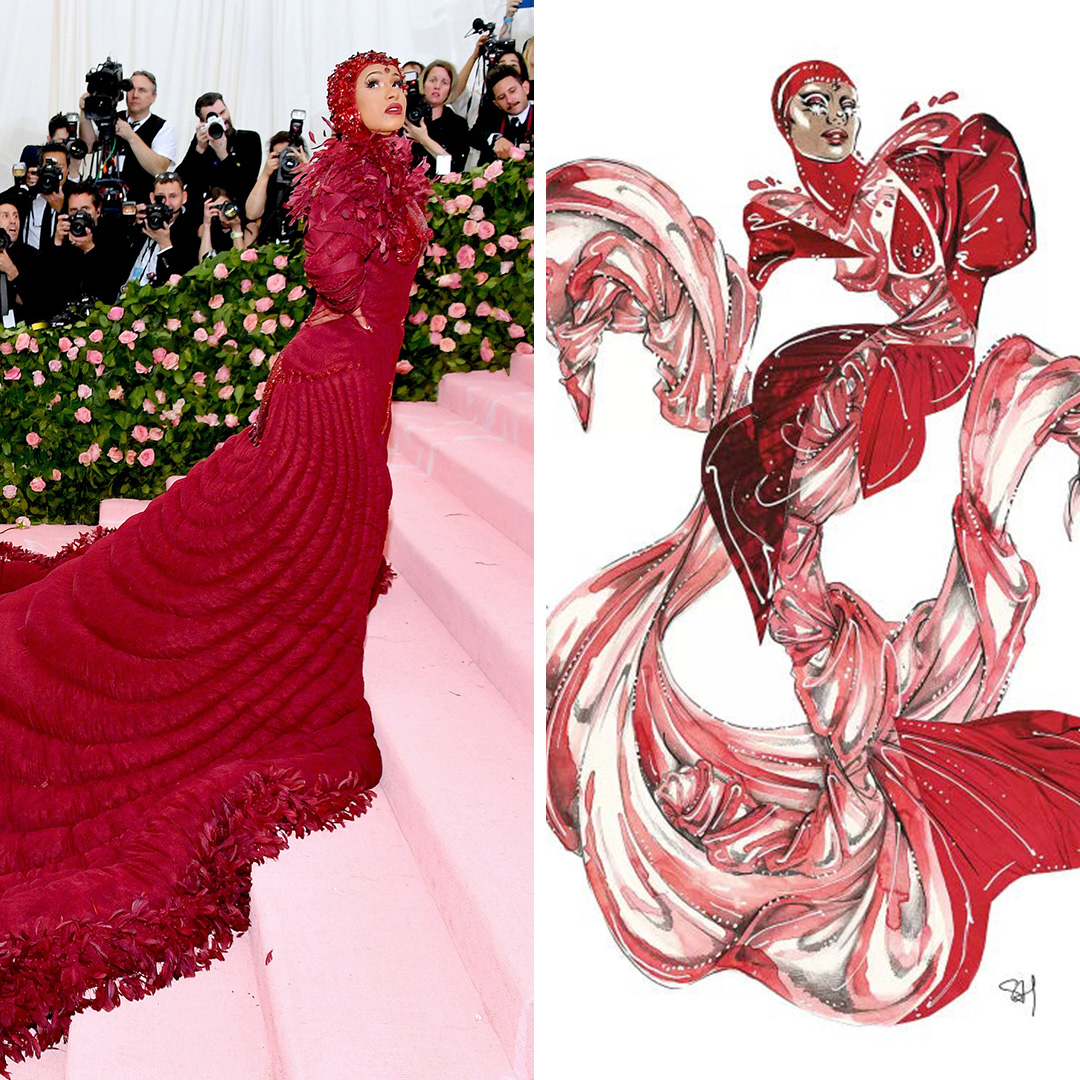 When fashion lovers think back on last year's Met Gala, Cardi B's look probably comes to mind first for many. Wearing a Thom Browne gown that took 35 people and more than 2,000 hours to create, this outfit is truly one-of-a-kind.
---
Inspired By: Zuhair Murad 2016 Haute Couture | Artist: Eris Tran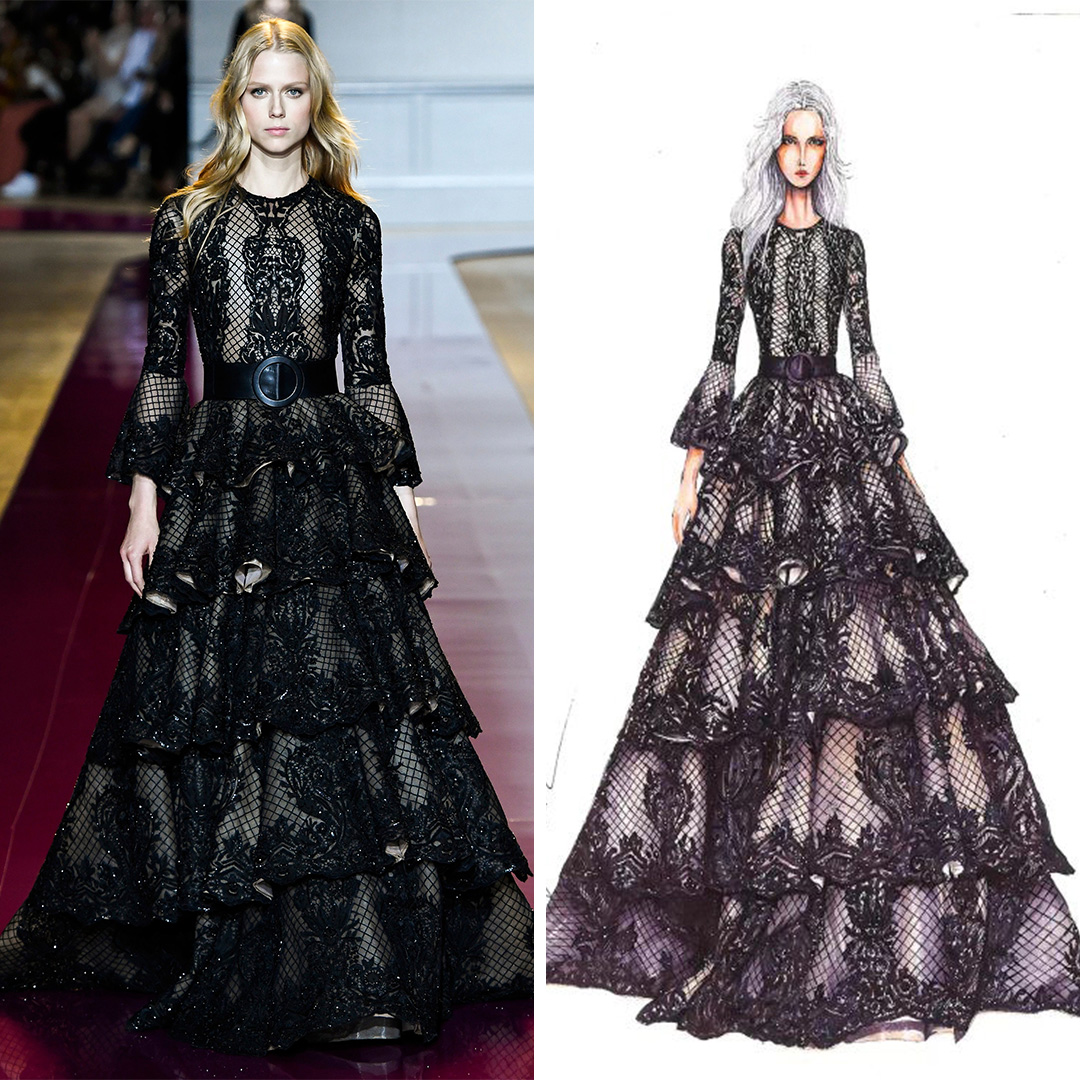 In a fairytale-like runway show filled with corsetry and floral embroidery, this elegant, layered 2016 design by Zuhair Murad is gorgeously recreated by fashion illustrator Eris Tran, who perfectly echoes the dress' shapes and vibes.
---
Inspired By: Dior 1947 "New Look" Haute Couture | Artist: Minjee Kang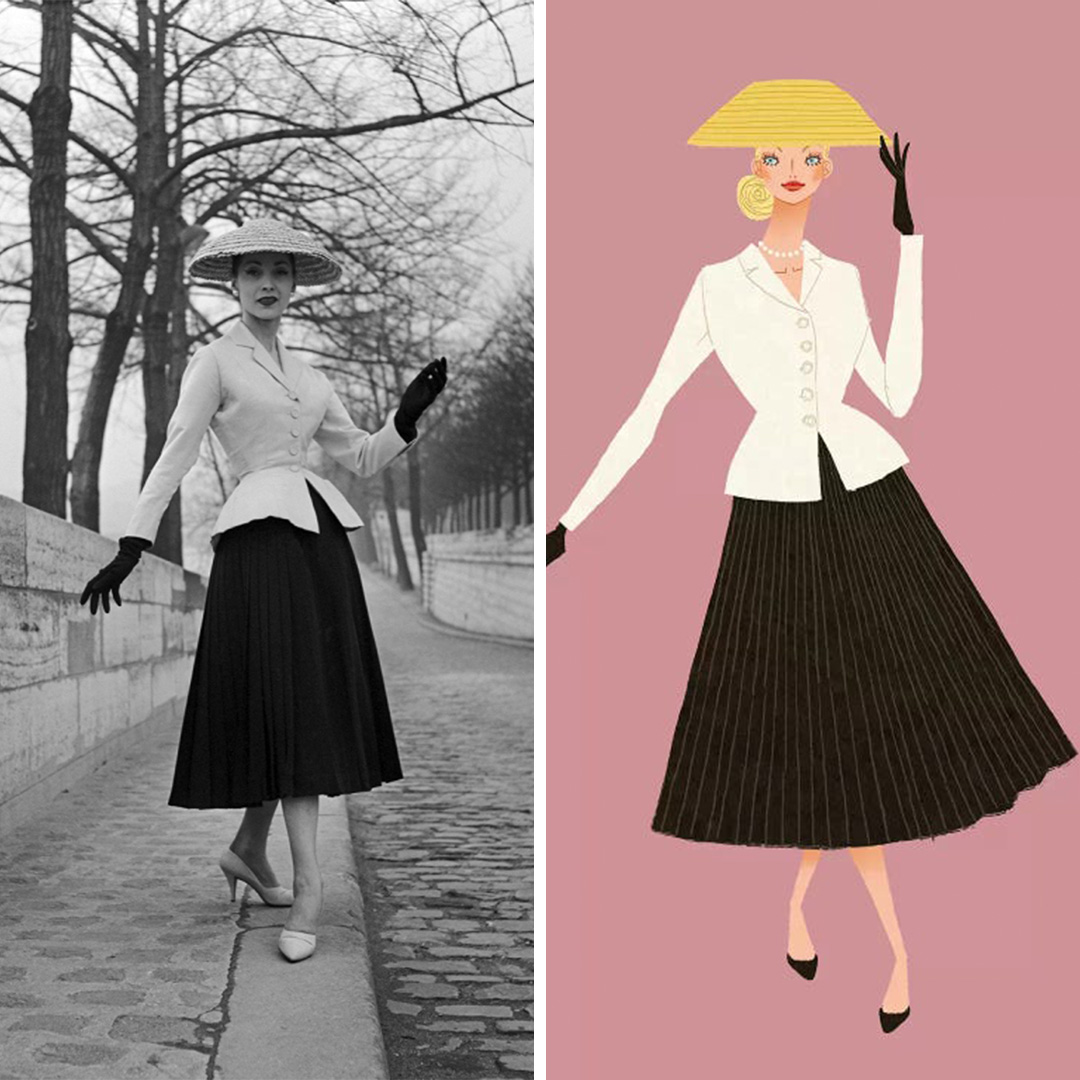 This post-World War II collection by Dior revolutionized women's style and marked a shift in fashion history. Showcasing fitted forms, padded hips, and unique embellishments in its Paris debut, this collection was seen as a breath of fresh air.
---
Inspired By: J. Lo for Versace 2020 Spring/Summer Collection | Artist: AtelierConsolo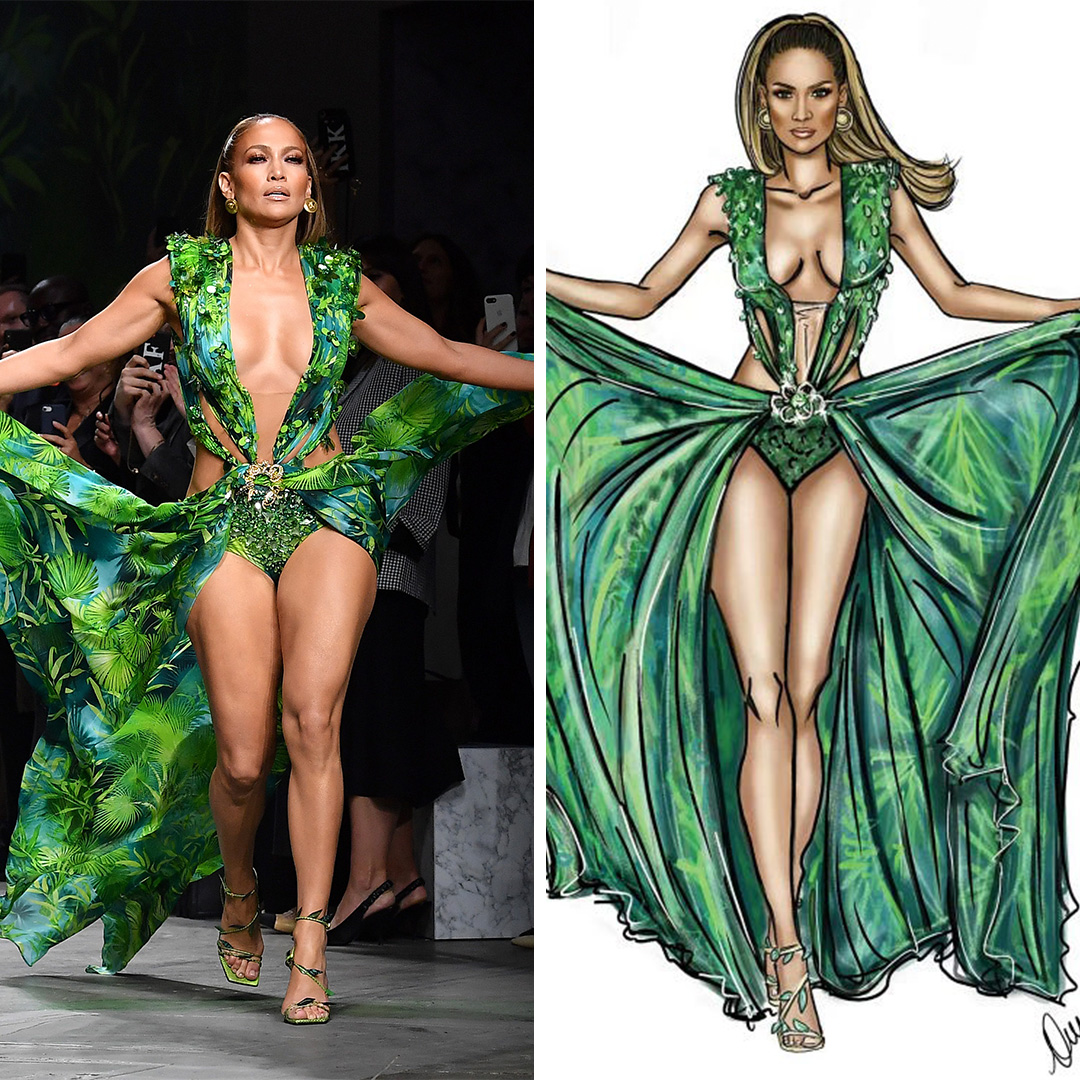 Who can forget the legendary "green dress" J. Lo wore to the 2000 Grammy's — no one! Twenty years later, the ageless star stomped the Versace runway draped in an updated gown inspired by the original look.
---
View more fashion art and runway-inspired illustration in our collection of more than 9,500 prints available on iCanvas.