How To Incorporate Typography Into Any Room
Typography is one of the biggest home décor trends in 2018 and we do not see it going anywhere soon. The use of typography can dictate the mood and atmosphere of any room in your home. Take a look at some our favorite ways to bring words onto your walls!
Beach Beauty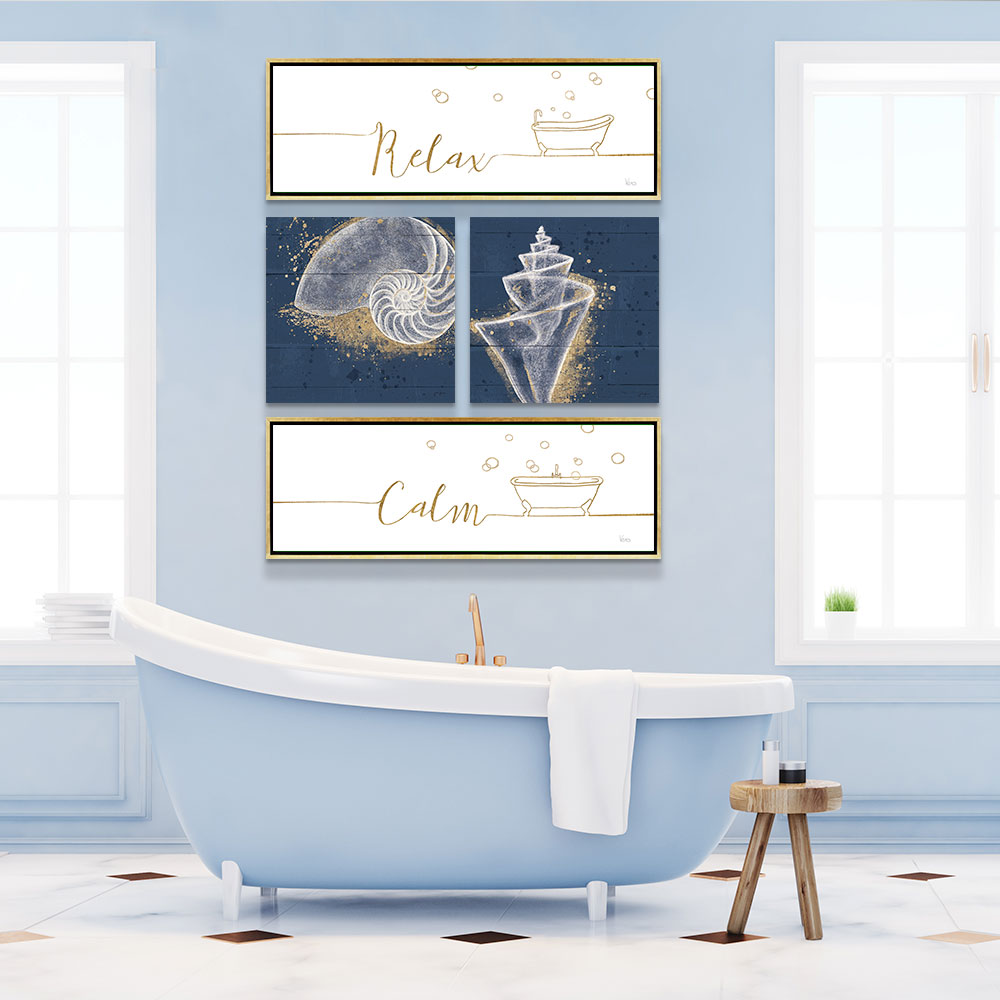 There's no mistaking the mood in this room the second you walk in. The use of relaxed typeface and soft gold conveys the exact message on the wall – laid back and calming. The two seashell prints used has a nautical blue and rustic wood background to bring the relaxing nature of the beach right into your home. The gold accent in the images flows right into the typography prints bringing the entire gallery wall together.
Hint: One wall not big enough for four pieces? Separate the four images onto two walls. Place the typography on one wall and the shells on the other. The mood and feel of the room will stay the same and you can still fill your space with art you love.
---
Motivational Noir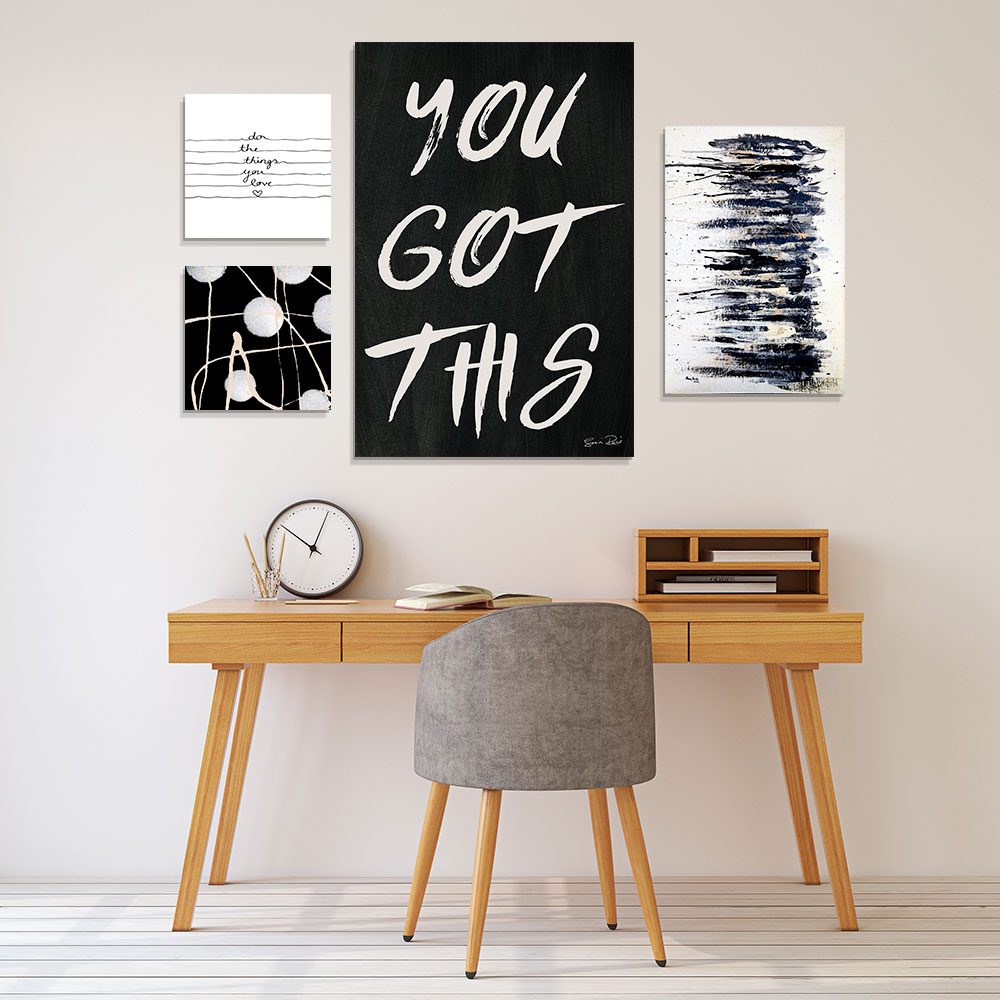 There's no better room in your house to display your motivational art than your home office. Using motivational typography mixed with abstract prints creates a work space that promotes productivity as well as creativity. Looking up from your computer and having a constant reminder that "You Got This" can breathe life into your stressful workday. Using neutral colors, such as black and white, not only makes your décor timeless but it creates an art wall free from distraction of works with warm or bright colors.
Hint: Not feeling the abstracts? Not a problem! Make your typography the stand alone of the office by incorporating a gold or silver frame to create a focal point in the room.
---
Fun With Food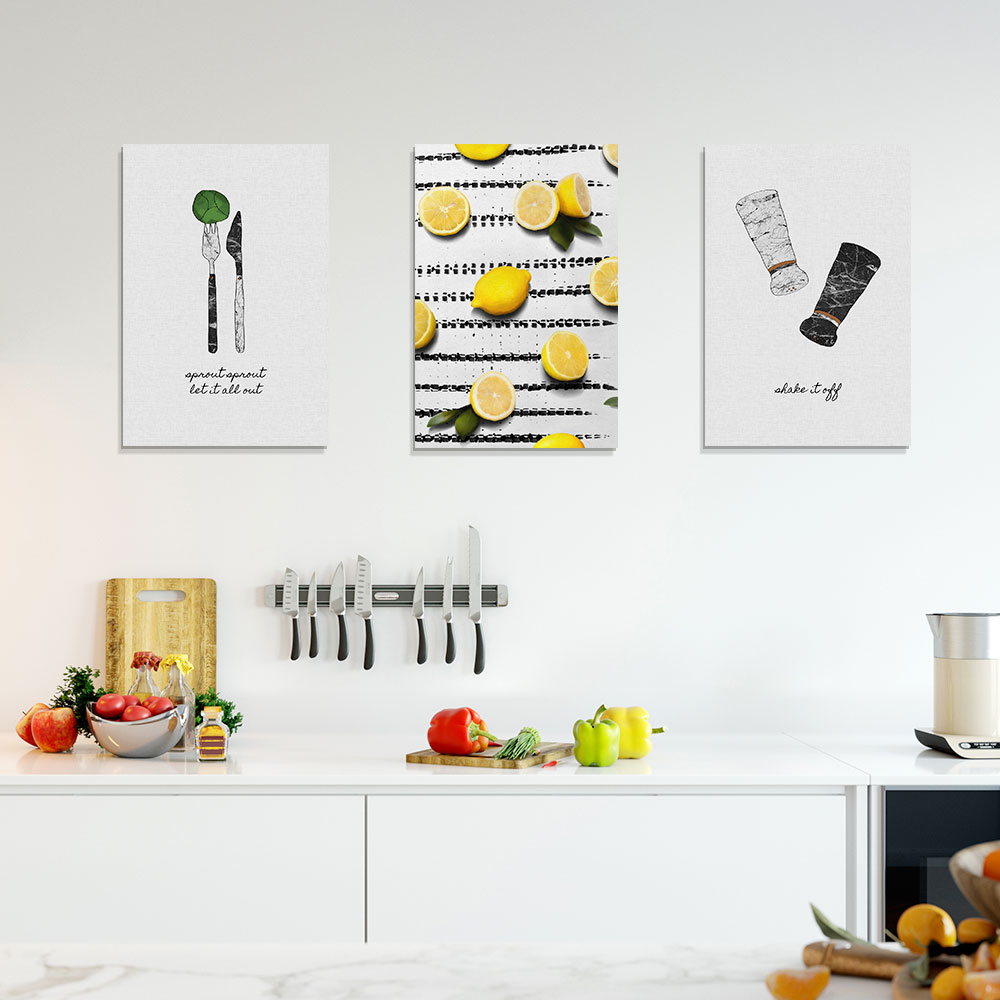 Whoever said not to play with your food had never come across Orara Studio's food puns. The kitchen is the heart of any home and a room that brings people together; and nothing brings people together more than humor. The marble in these humorous prints work together with the marble in the counter top to create one cohesive room. Finding prints that bring out elements of your room that you want to highlight is another way to use your art to accentuate the room your already have. With a modern kitchen, like the one above, the yellow in the lemon print brings a refined use of color into a monochromatic space.
Hint: Worried about your white prints getting dirty in the kitchen? Fear not, our canvases can be easily wiped clean!