Artists We Heart Ed. 101: Meet 9 New iCanvas Creators
More art means it's easier than ever to discover art you love! Whether you want to feel inspired, tell a story, or transform your space, connecting new artists with art appreciators like you is one of the best parts of welcoming more creators to iCanvas' creative community.
From cuisine posters to funny animals to coastal beaches, meet 9 new artists who can help you bring playful humor, intriguing serenity, and more kinds of energy to your space.
Keep scrolling to get to know the newest artists we're proud to partner with. You might just discover some new art that can move you, spark conversation, or help tie a room together.

Bogdan Dide
Based in Portugal, Bogdan Dide creates layered paintings of abstract mosaic portraiture full of detail. Aiming to investigate the genre of portraits, he takes the time to "understand the personality and emotions of the characters being memorialized". From carps in the pond to the princess of Mars to sunrises over the lake, we think his artwork can be a great way to create a fascinating atmosphere with maximalist vibes.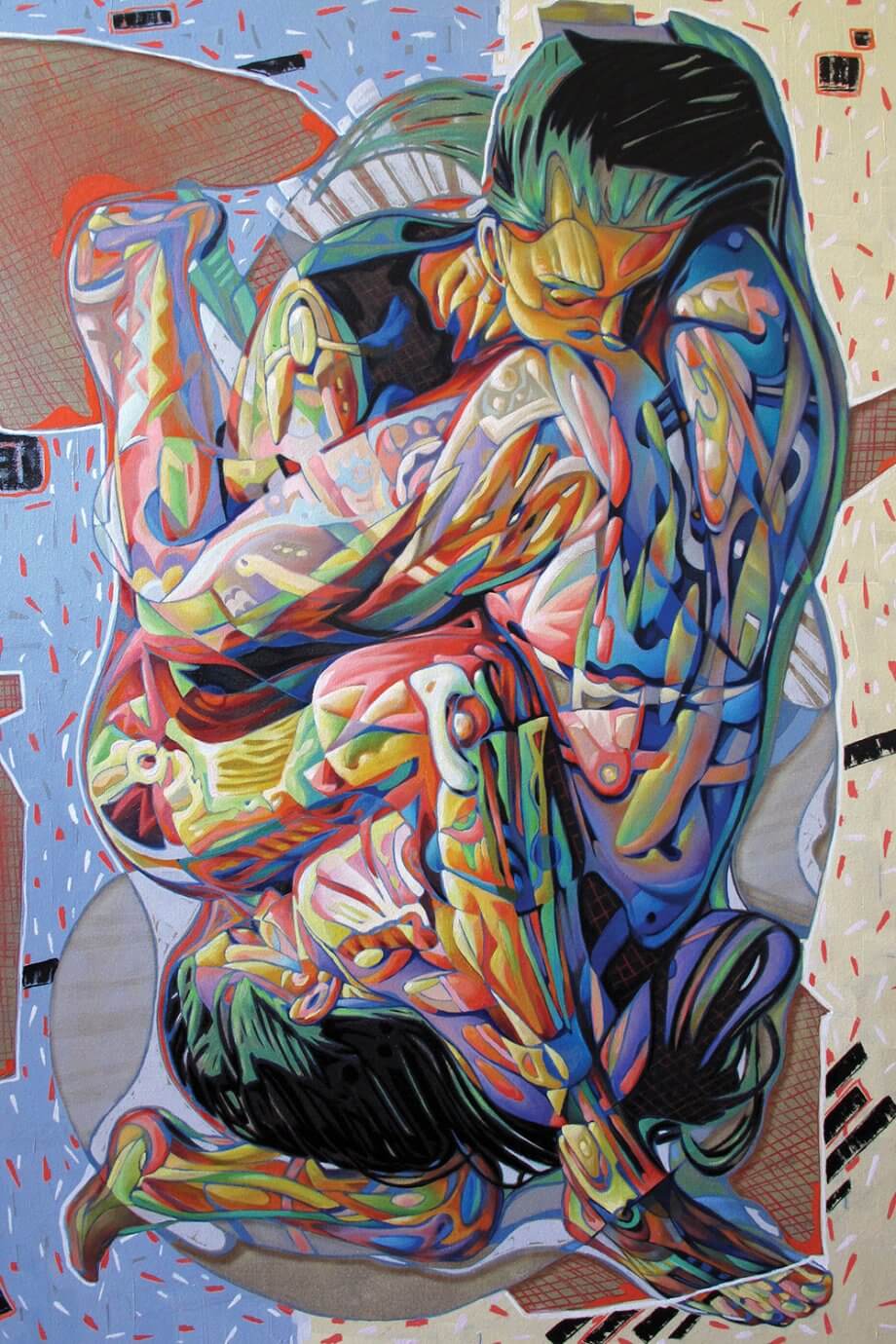 Click here to see more of Bogdan Dide's work on iCanvas.
---
Stanislav Lazarov
Stanislav Lazarov creates abstract paintings of colorful landscapes, seascapes, nature scenes, and more. Trying to capture and recreate the visible world while building a new reality, their art reflects the "shadows and voices of the past, present, and future". From floral compositions to shadows in the sea to autumn matinees, their textured prints are full of natural elements. Making their artwork a nice way to add some curious or creative vibes to your space.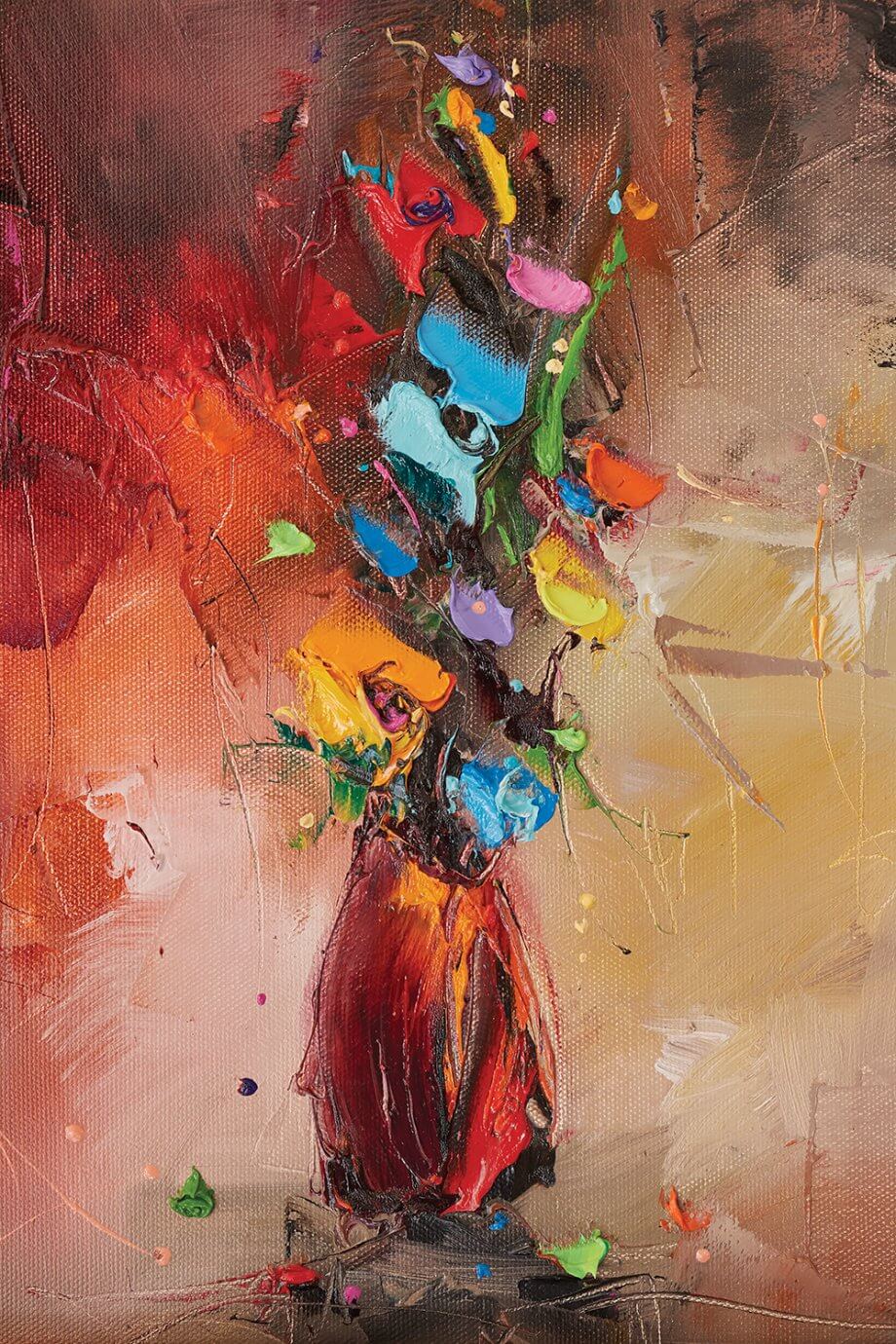 Click here to see more of Stanislav Lazarov's work on iCanvas.
---
Ibrahim Unal
Based in Turkey, Ibrahim Unal creates paintings and drawings of people surfing, at the beach, dancing, in yoga poses, and doing other activities, often featuring black and white lines. Inspired by the world, each scene is meant to be a "different interpretation of life and its contents". From diving in neon to running with a tennis racket to waiting for the waves, his prints reveal eye-catching scenes. If you're looking to add a dose of beach life or trippy energy to your space, we think his artwork can be an interesting way to achieve your goals.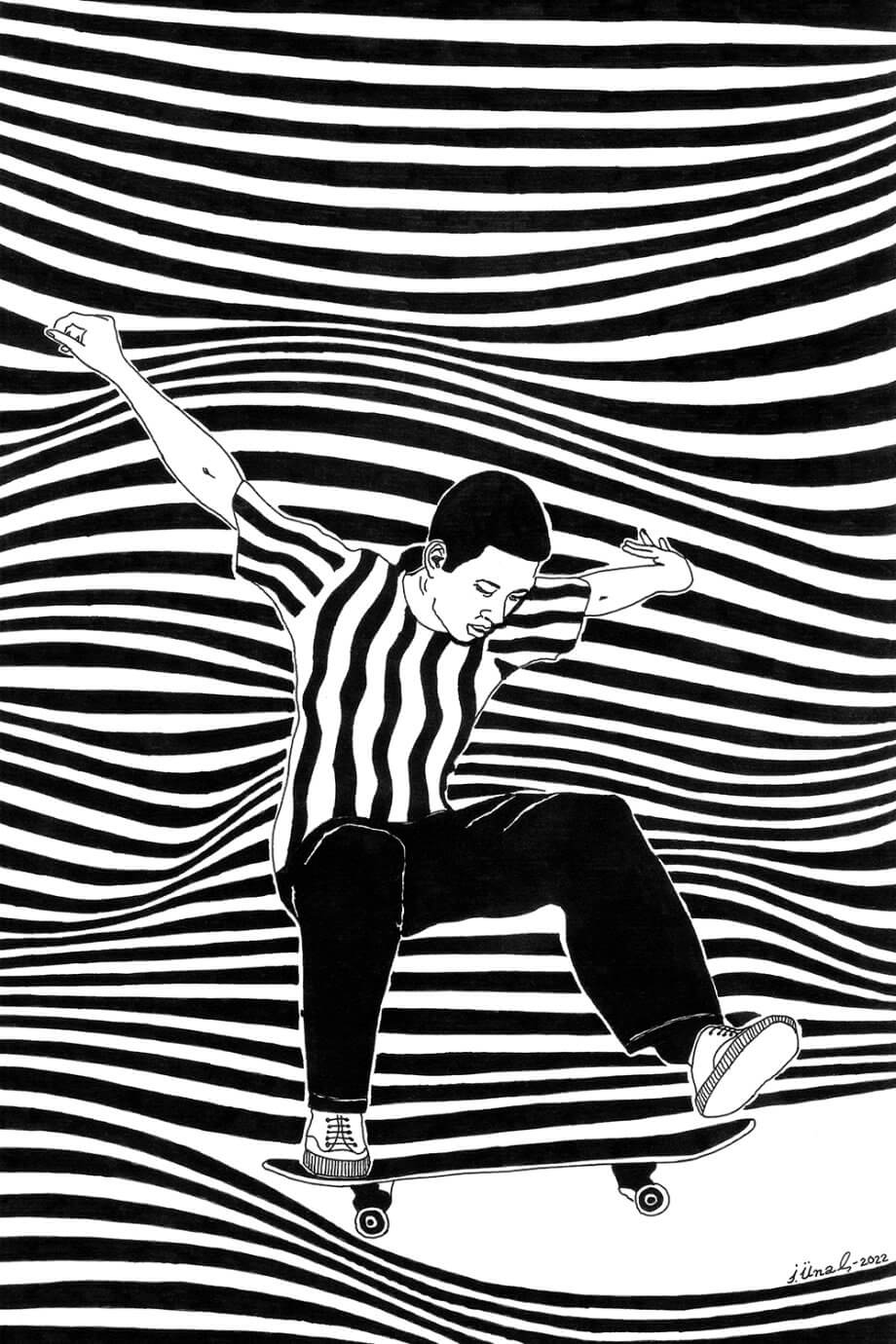 Click here to see more of Ibrahim Unal's work on iCanvas.
---
Michelle Chrisman
Albuquerque artist Michelle Chrisman creates colorful plein air paintings of New Mexico landscapes and interiors full of flowers. Excited by the abstract shapes and patterns in the visual world, she's grounded in the principles of Impressionism while also "responding emotionally" to the beauty around her. From autumn drama to summer day poppies to golden cottonwoods, we think her artwork can be a lovely way to create a scenic atmosphere with southwest vibes. If her nature paintings look familiar, you may have seen her work featured in Southwest Art Magazine, Focus Santa Fe Magazine, and Cowboys & Indians Magazine.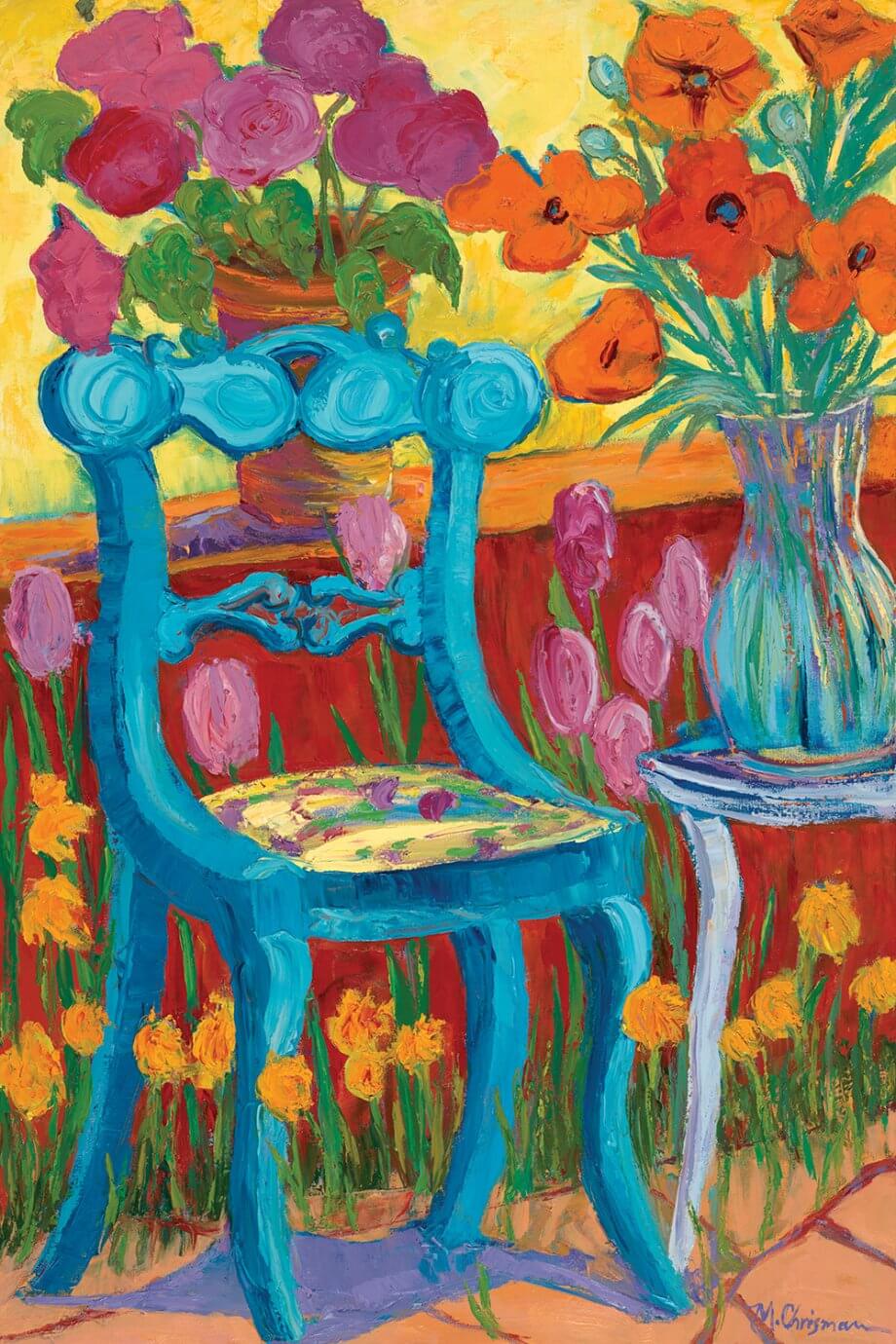 Click here to see more of Michelle Chrisman's work on iCanvas.
---
Spacescapes
Spacescapes creates digitally manipulated AI art of splashing cocktails and majestic animals with celestial elements against dark backgrounds. Incorporating a mesmerizing glow throughout many of their scenes, they bring in a touch of iridescent magic to their fantastic artwork. From minty mojito magic to moonlit lion cuddles to illuminated heart books, each captivating print pulls you in. Making their art a wonderful way to add some dreamy or delicious vibes to your space.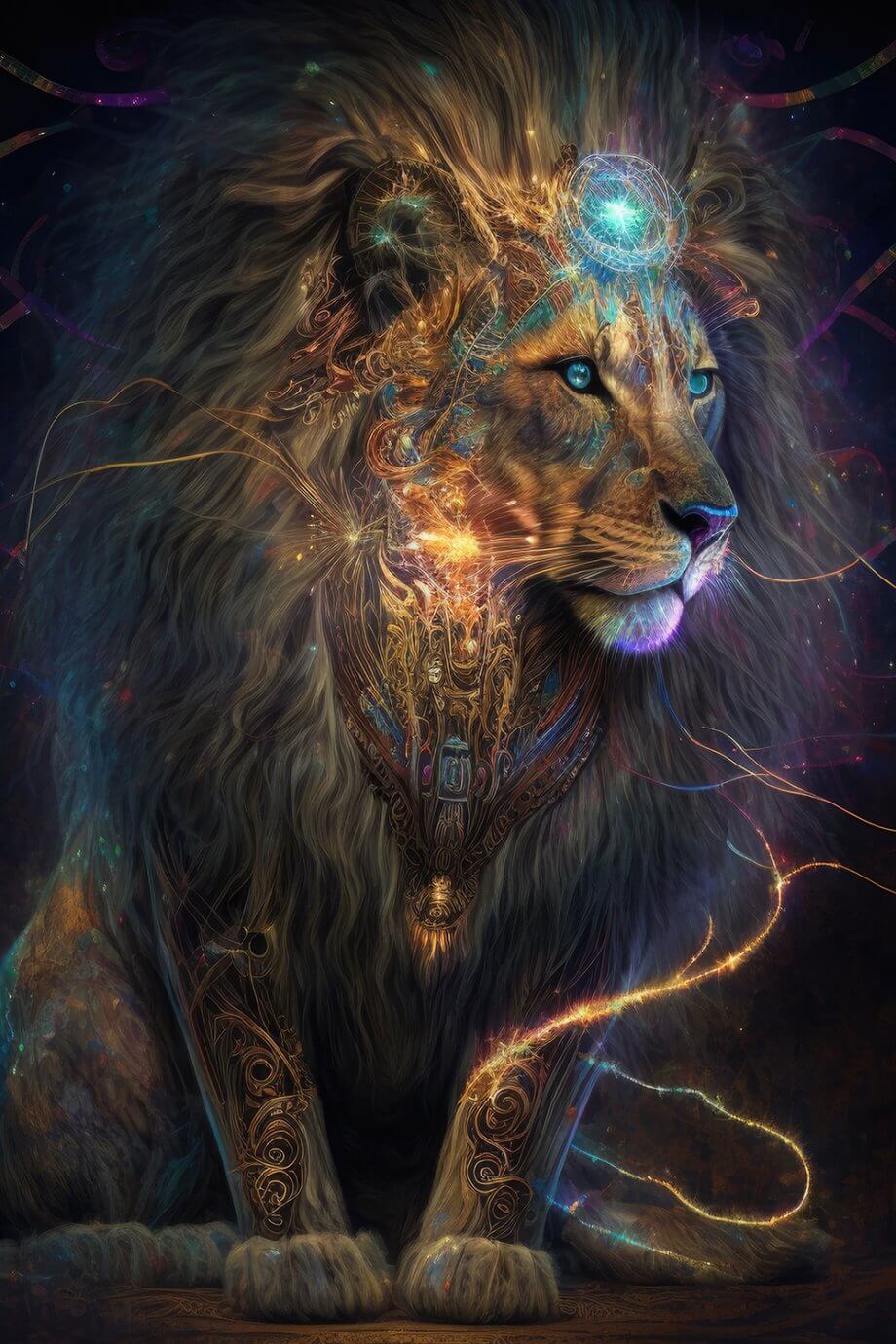 Click here to see more of Spacescapes' work on iCanvas.
---
Alexandra Jagoda
Based in Menen, Belgium, Alexandra Jagoda creates textured oil paintings and watercolors of flourishing landscapes, blooming flowers, and female portraits. Focusing on cheerful colors for relaxation and therapy, her art is about "a modern person, about his inner confusion, and about his reaction to the occurring events". From purple mountains to forest fairies to Hawaii roads, her prints showcase a mix of calm and breathtaking views. If you're looking to add serene or intriguing vibes to your space, we think her artwork can be a great way to fulfill your vision.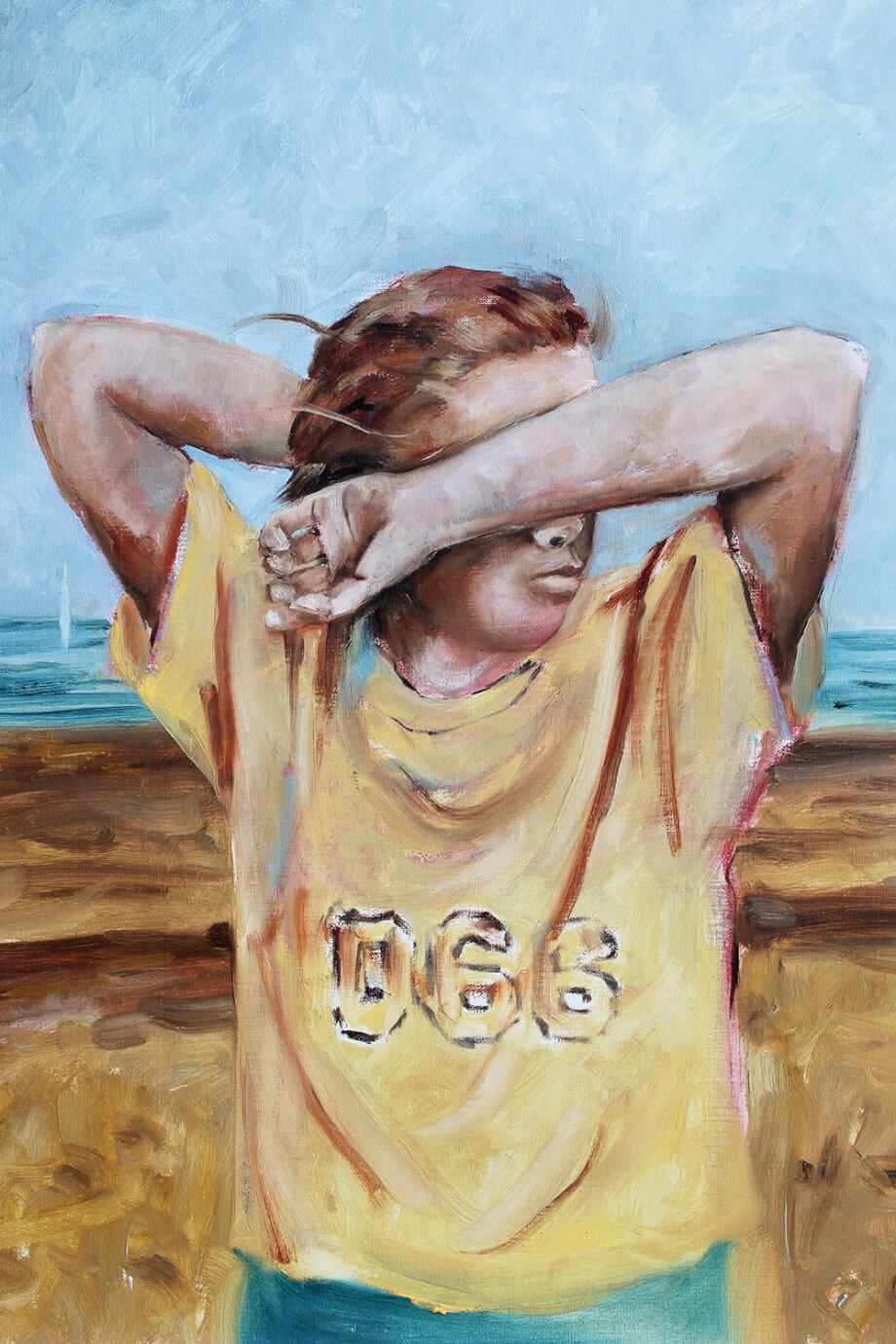 Click here to see more of Alexandra Jagoda's work on iCanvas.
---
GastroWorld
GastroWorld creates sharp digital posters of food, drinks, cities, sports, and objects from around the world. Featuring cultural landmarks and cuisines alongside informative details, each print reveals the subject's origin story alongside other historical facts. From espresso martinis to the Statue of Liberty to dim sum, we think their artwork can be a fun way to create an appetizing and educational atmosphere.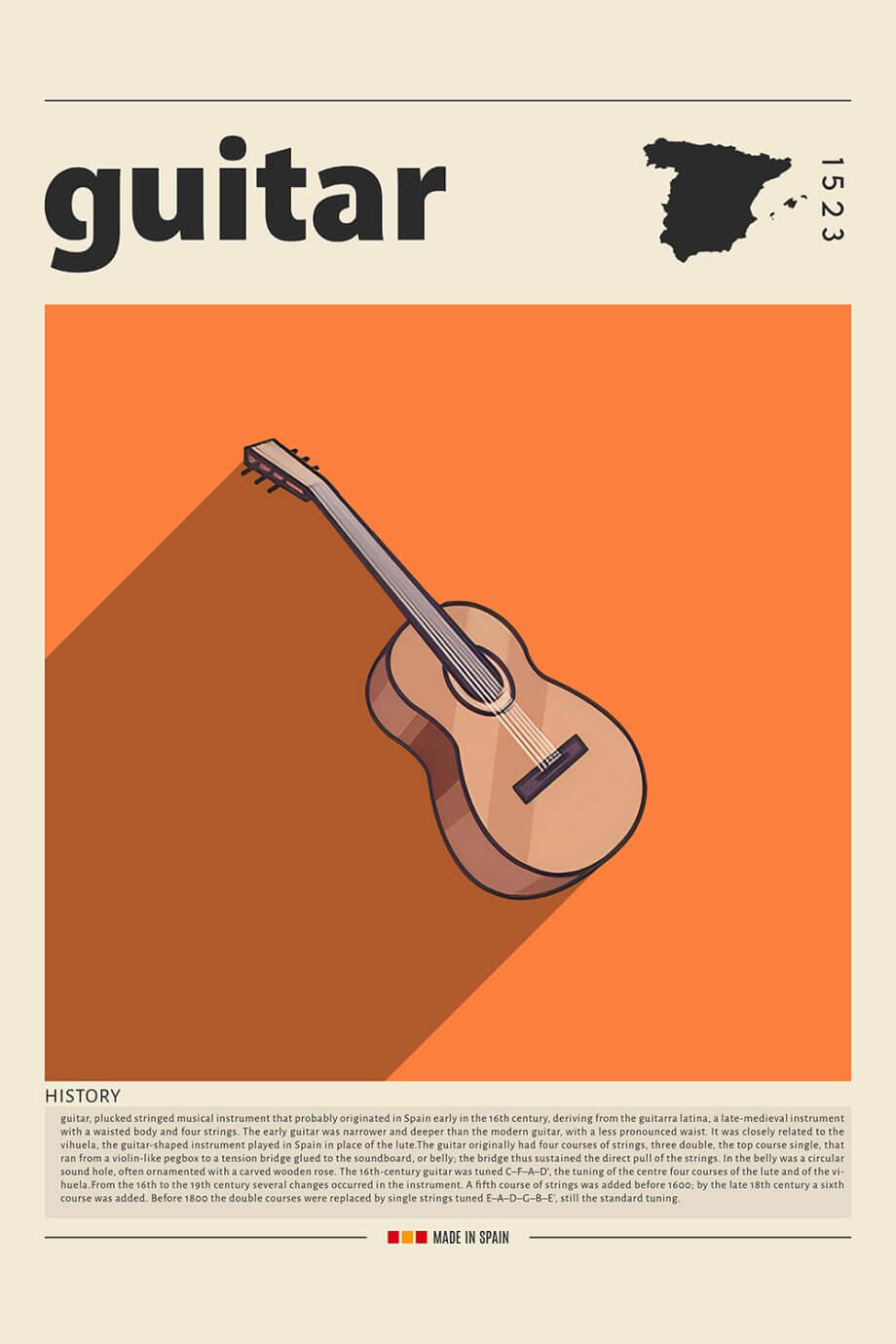 Click here to see more of GastroWorld's work on iCanvas.
---
Michelle Mospens
Based in Ohio, Michelle Mospens creates watercolors of bunches of flowers, tropical animals, scenic beaches, objects, and more. Inspired by childhood, her paintings reflect her early years of "picking wildflowers, relaxing at the beach, floating in the ocean, summer boat rides, and weekends at her grandparents". From boho bouquets to tiki punch cocktails to abstract seascapes, her prints are full of botanicals and ocean themes. Making her artwork a nice way to add some floral or coastal vibes to your space.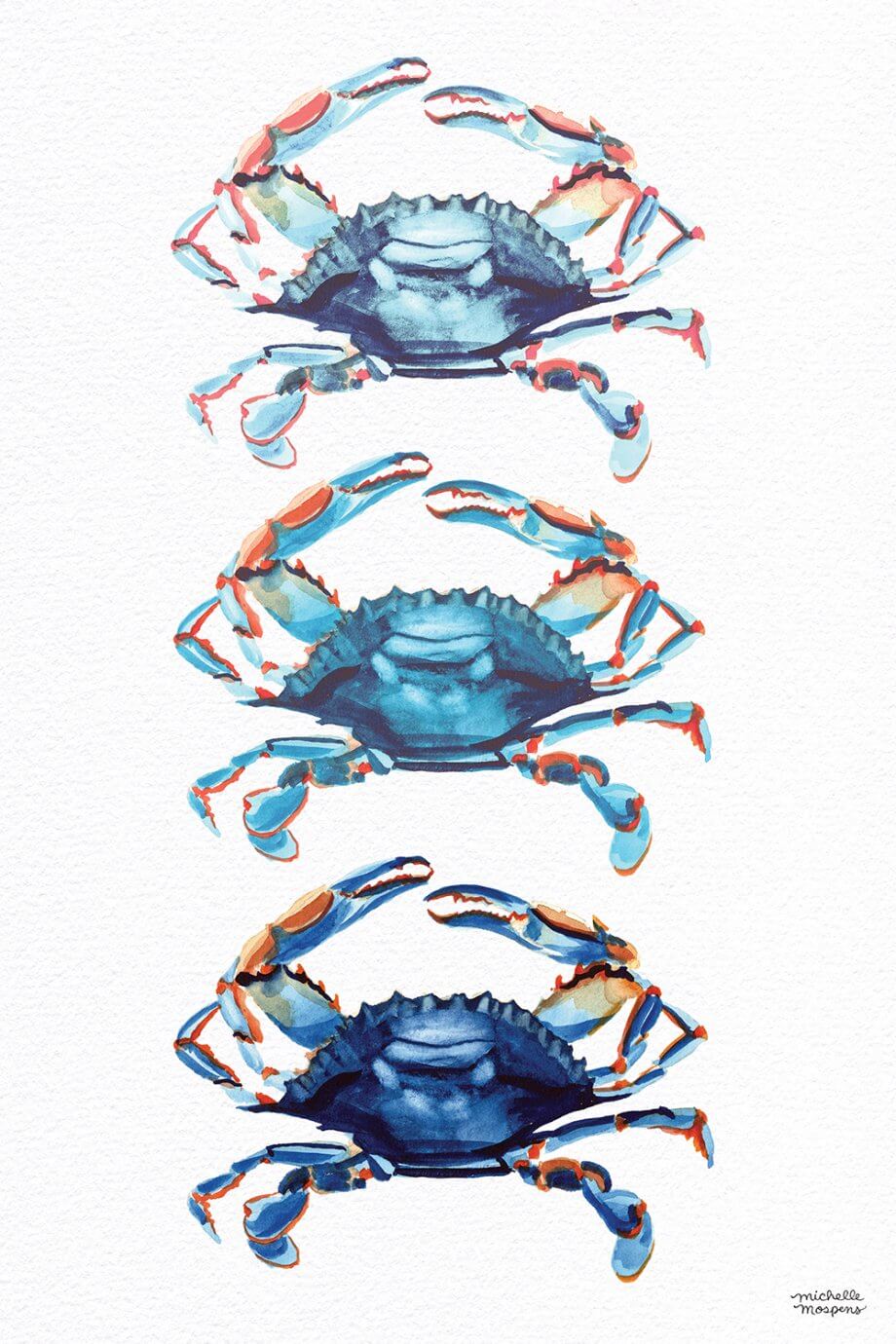 Click here to see more of Michelle Mospens' work on iCanvas.
---
Lund Roeser
Lund Roeser creates digital art of dogs, cats, and wild animals in funny poses and partaking in everyday activities. Bringing the realms of human and animal closer together, their art combines a feeling of realism with whimsical elements to create wildly imaginative scenes. From mountain biking lions to polar spas to skateboarding cows, we think their artwork can be a delightful way to create a playful and humorous atmosphere.