Artists to Know: 10 Female Artists We Enjoy
Since 2018, we've been proudly supporting the National Museum of Women in the Arts' initiative to increase representation and awareness of female artists. Continuously inspired by their year-long #5WomenArtists campaign, we're keeping the conversation going by once again featuring women artists throughout Women's History Month. We hope you'll discover a new favorite female creator (or five).
From animal lovers to positive thinkers, these 10 female artists strive to give off feelings of intrigue, empowerment, delight, and more through their work. With subjects ranging from fashionable ladies to enchanting creatures to pop culture icons, these creators bring in a vast array of styles.
Whether you're into storybook worlds, uplifting words, farm friends, or the beauty of motherhood, the work from these 10 women artists is a mix of boldly captivating and lightheartedly sweet. Keep scrolling to meet just a few of the many female artists we're proud to partner with.

1. Maggie Vandewalle
Iowa artist Maggie Vandewalle's passion for books at a young age transpired into the art she creates today. Claiming she's not a writer but enjoys visual narratives, she says, "the pictures are as clear to me as the stories, they are intertwined in a way that creates magic for me". This magical feeling shines through in her graphite drawings and watercolor paintings of sweet animals and make believe creatures in enchanting nature scenes. From moon dances to cat naps to startled chickens, we think her artwork evokes charming, storybook vibes.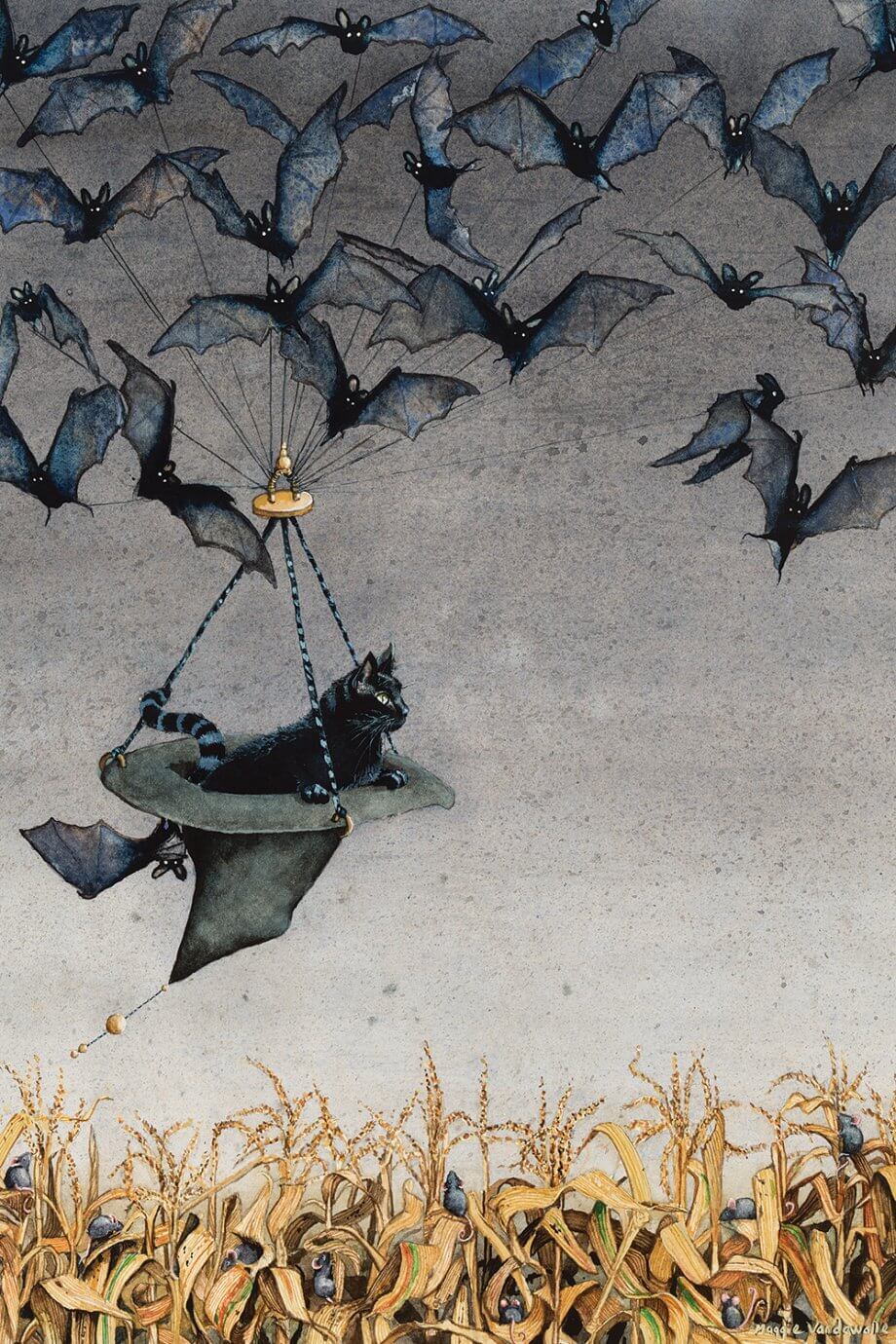 Click here to see more of Maggie Vandewalle's art on iCanvas.
---
2. Gina Palmerin
Based in Los Angeles, Gina Palmerin started diving into creativity as a child. Experimenting with a variety of styles and influences, she landed on oil painting as her favorite medium at age 16.  Through her pop culture icon portraits and surreal statue creations, she's inspired to "modernize the iconic and the classic by expressing myself with vibrant color and captivating and interesting compositions". From Poseidon in the sky to Andy Warhol in a bowtie to Freddie Mercury with a crown, her prints provide a fun interpretation of familiar faces and themes. Making her artwork a wonderful way to bring a dose of pop culture or intriguing vibes to your space.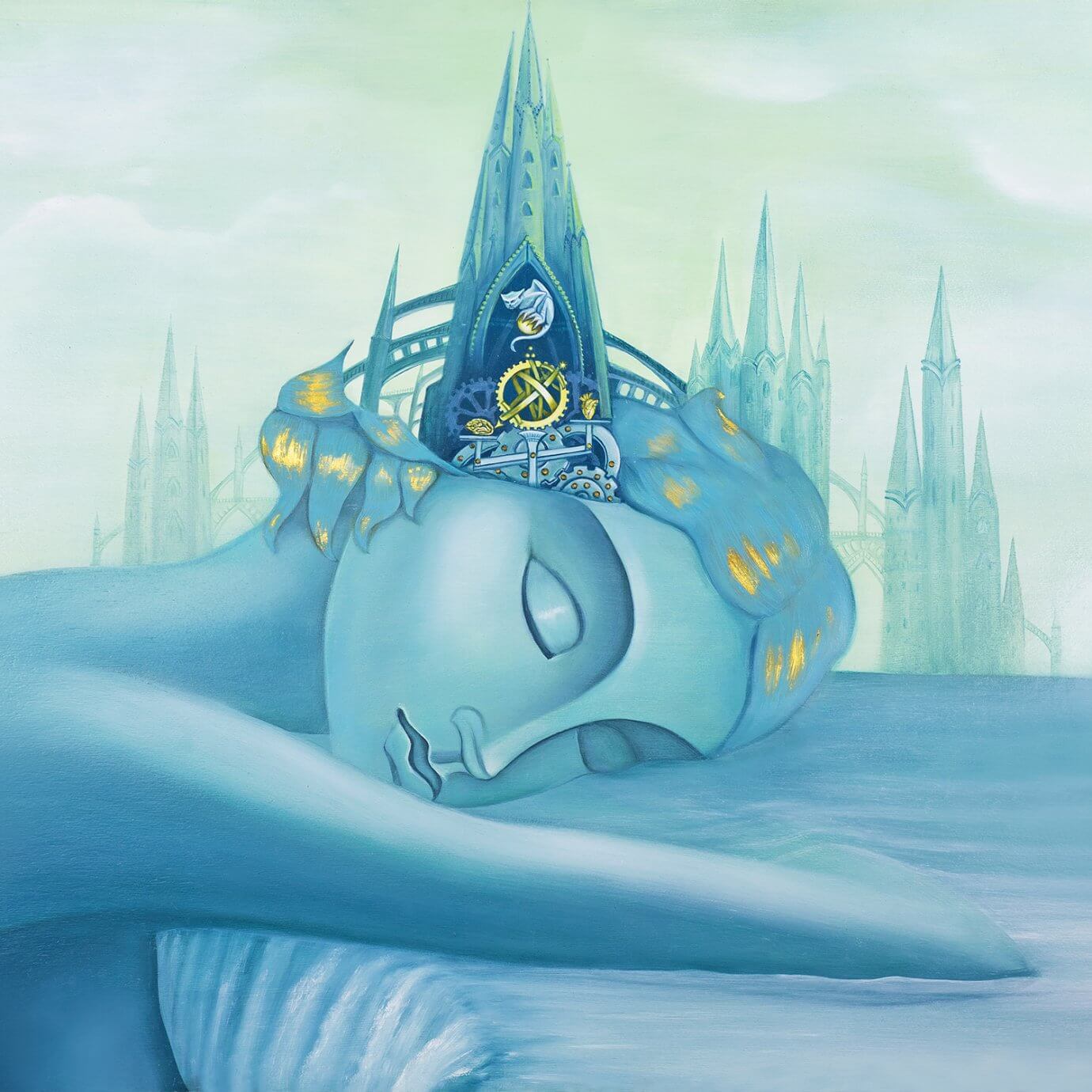 Click here to see more of Gina Palmerin's art on iCanvas.
---
3. Linda Gobeta
Inspired by nature, the environment around her, and places she travels, Latvia-based artist Linda Gobeta creates drawings and digital art featuring colorful patterns, abstract geometrics, fashion, typography, and more. With her work described as "clean and playful with a touch of quirk", she incorporates contemporary color blocks, strong outlines, and bold shapes into each creation. From palm leaves to trendy girls to tropical birds, we think her artwork is full of minimalist and stylish vibes.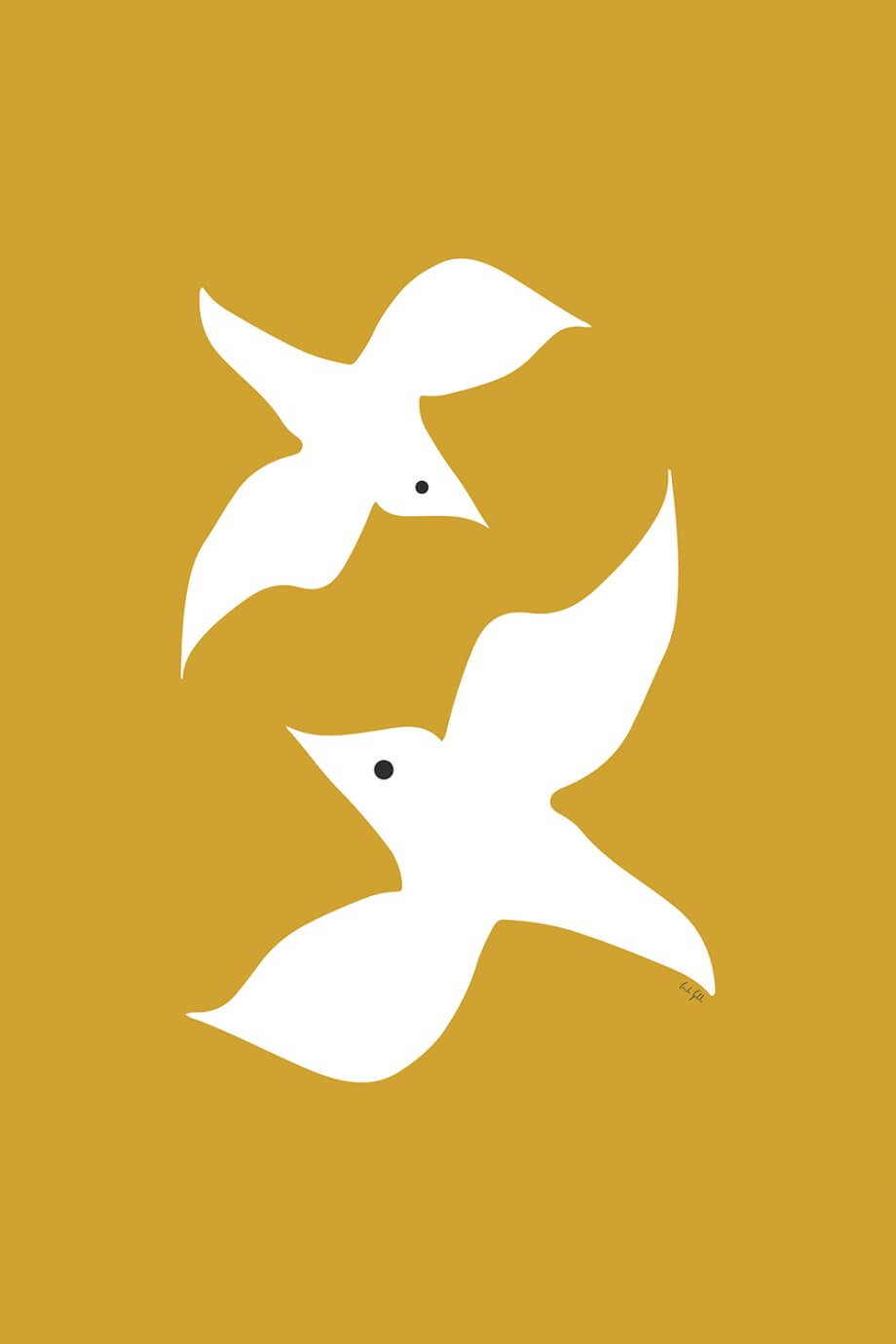 Click here to see more of Linda Gobeta's art on iCanvas.
---
4. Suzanne Rende
Pennsylvania artist Suzanne Rende wants to tell happy stories through her paintings of animals in colorful scenes with bright attire and flowers. Hoping to show "the relationship between the critters in my painting or between the critter and the viewer" in her joyful creations, she believes not all art has to be "moody" to be relevant. From hedgehog gardens to circus birds to cute lambs, her prints are full of sweet creatures. If you're looking to add positive and whimsical vibes to your space, we think her artwork can be a lovely way to achieve your goals.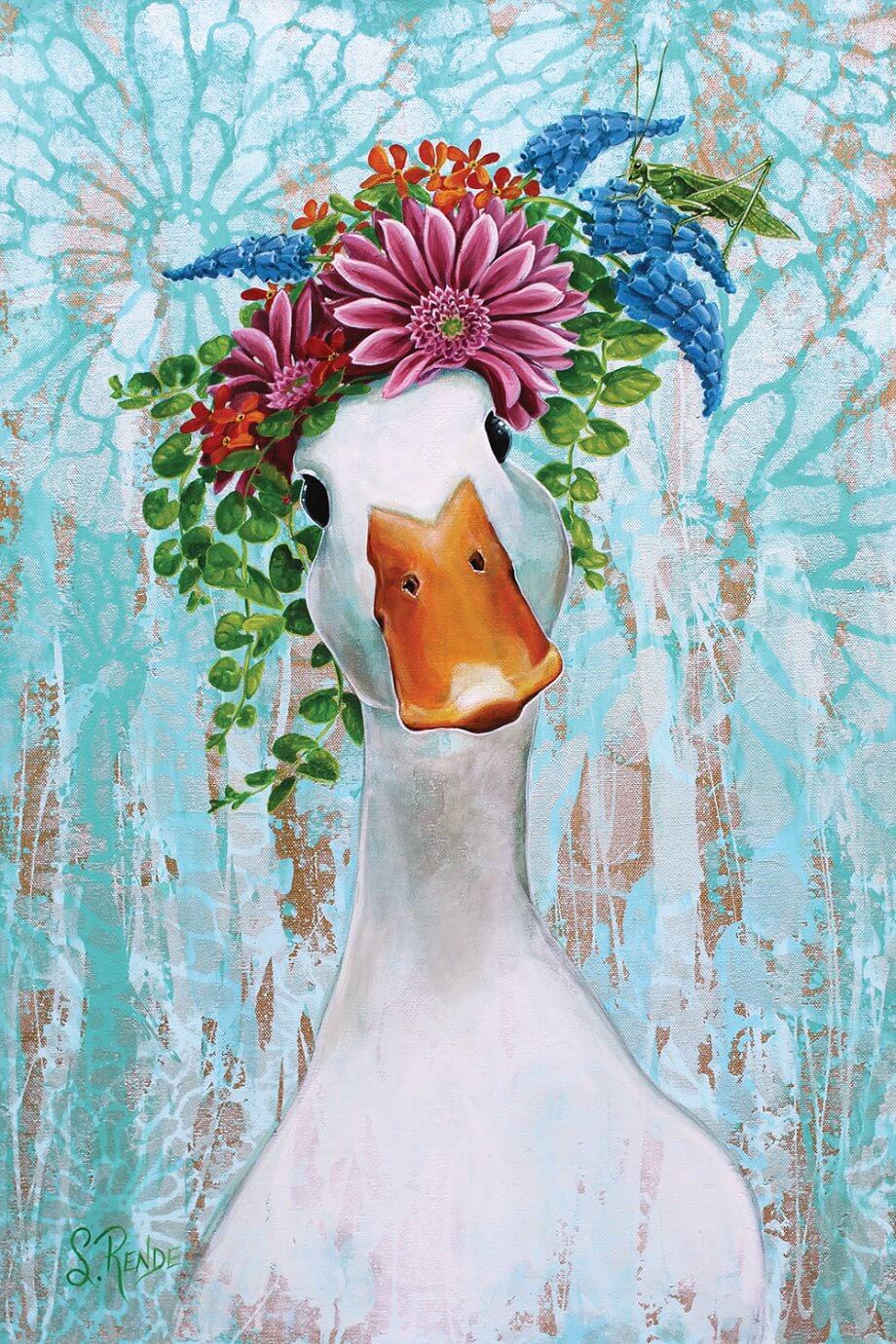 Click here to see more of Suzanne Rende's art on iCanvas.
---
5. Ragni Agarwal
Residing in Santa Monica, Ragni Agarwal's main focus in her paintings is "mental health, body (dis)illusions and self destructive thoughts". Blending together female figures, natural elements, typography, and energetic patterns and colors, she aims to reflect hopefulness and showcase women in all sizes and colors to break the "societal pressures or definitions of beauty". From cat ladies to hot tropics to inner peace, we think her artwork radiates bold and captivating energy.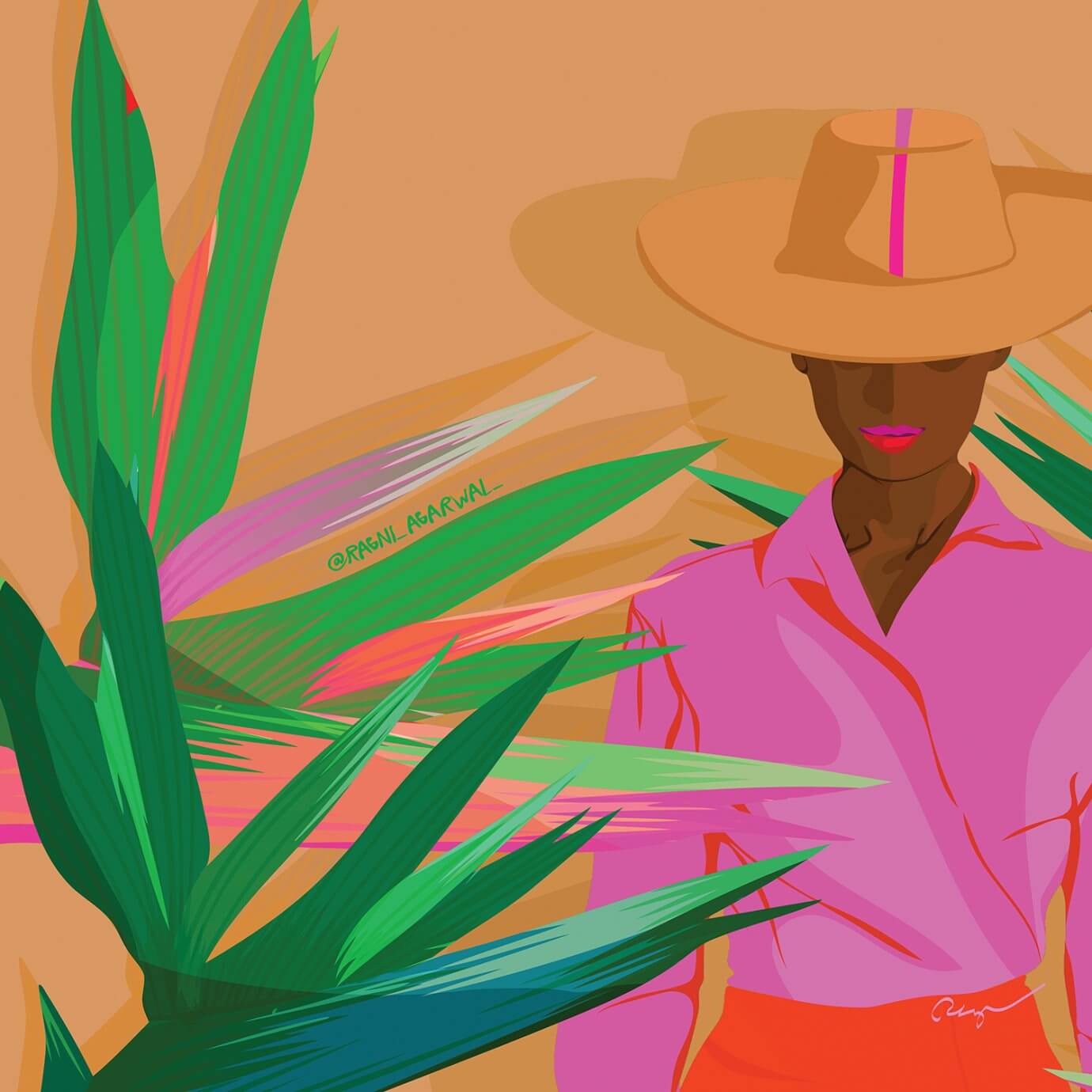 Click here to see more of Ragni Agarwal's art on iCanvas.
---
6. Jekaterina Griskjane
Based in Germany, Jekaterina Griskjane creates paintings of cute animals with big eyes, sometimes adorned in outfits and costumes. Claiming that creativity is her mirror, she creates these kind and endearing creatures in order to bring a smile to the viewer's face. With a collection ranging from fluttering friends to sea critters to silly pups, she brings light to a variety of loveable beings. From baby seals to cats in pajamas to happy monsters, we think her prints give off sweet and lighthearted vibes.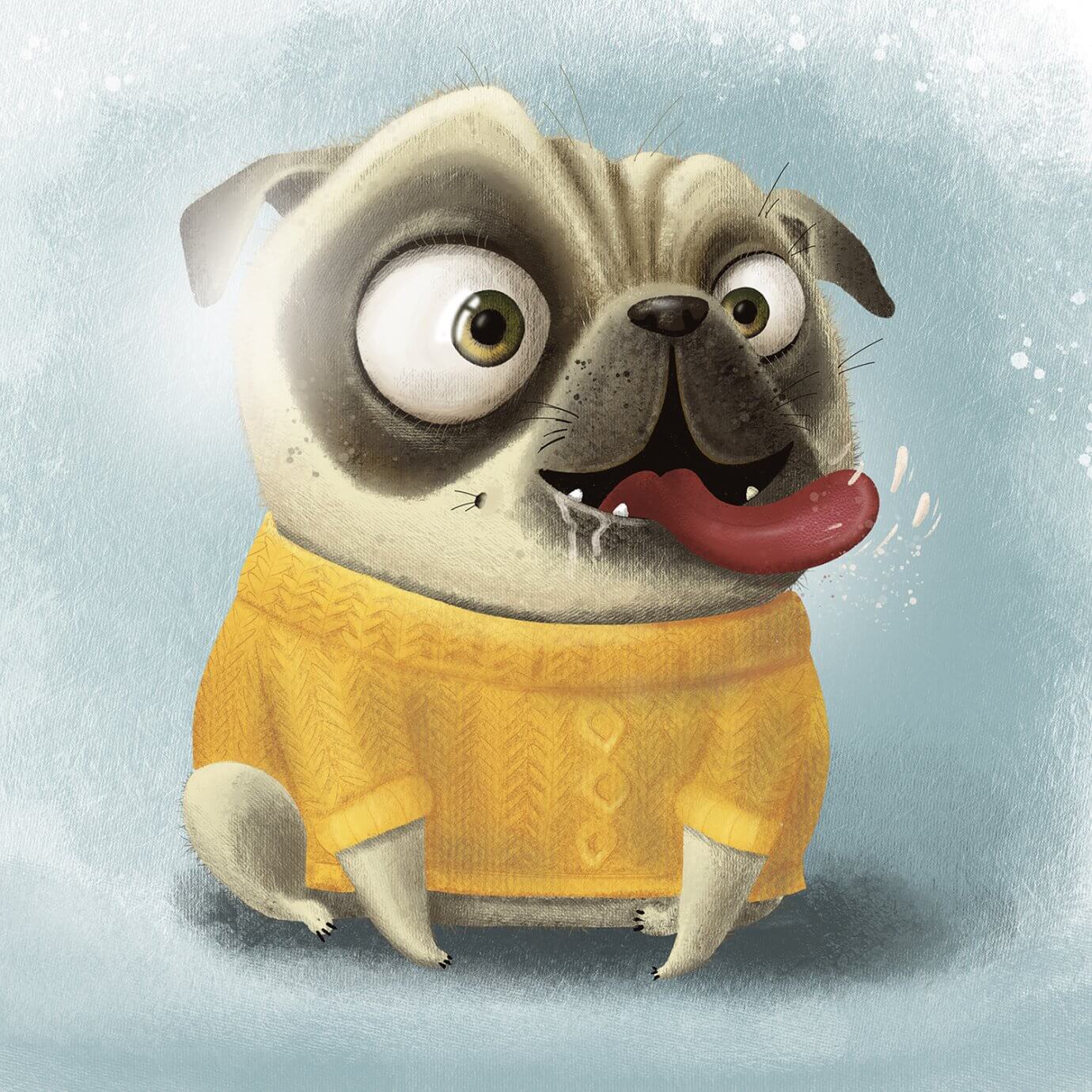 Click here to see more of Jekaterina Griskjane's art on iCanvas.
---
7. SEWNPRESS
Wanting to highlight beauty in different stages of motherhood, Miami, Florida-based artist SEWNPRESS creates minimalist art showcasing mother and child connections, along with messages of self-love and appreciation. These uplifting themes shine through her collection of digital illustrations featuring faceless Black women, line art figures, decorative patterns, typography and more. From mermaid yoga to boy moms to melanin glows, her prints bring positive energy. Making her artwork a nice way to add empowering or sophisticated vibes to your space.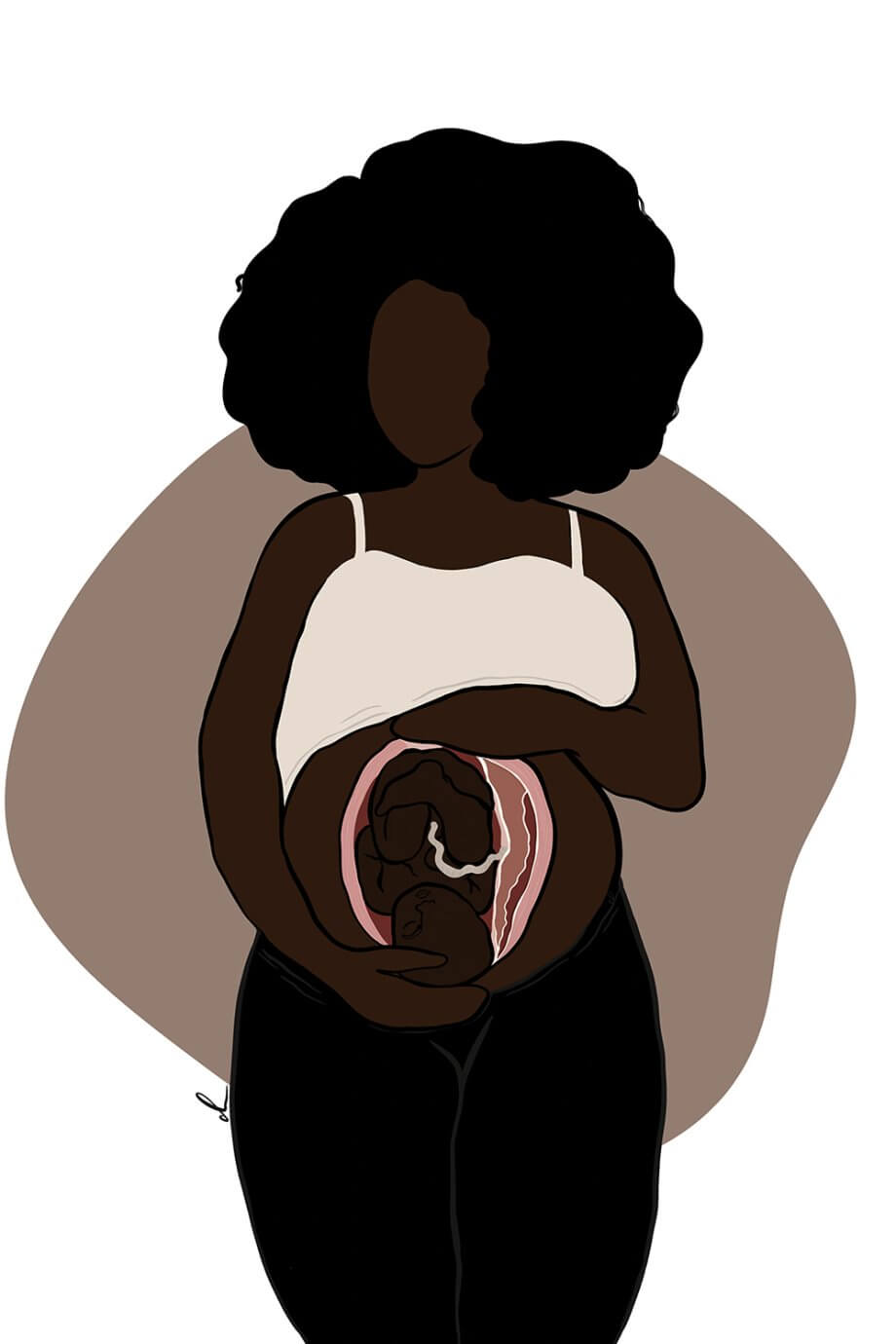 Click here to see more of SEWNPRESS' art on iCanvas.
---
8. Amy Tieman
Atlanta artist Amy Tieman uses art as a form of therapy, claiming that creating calms her mind. She forms her creations by allowing the "paints and inks to freely flow and mingle without a specific plan in mind". Her paintings of brightly hued underwater scenes, intricate sea creatures, and flourishing flowers are inspired by the unique patterns found in nature. From coral gardens to royal angelfish to keepers of dreams, we think her colorful artwork reveals vibrant and aquatic vibes.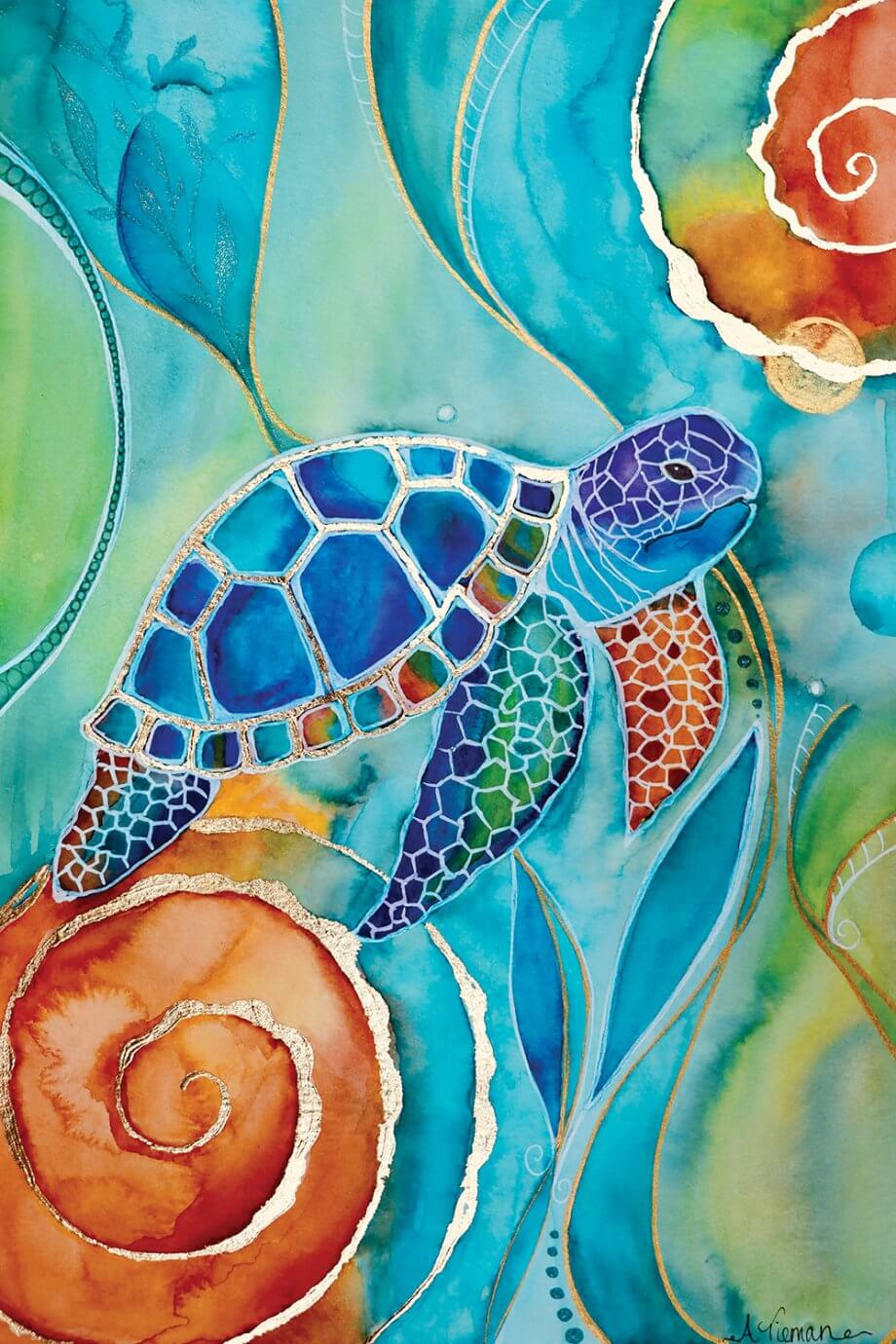 Click here to see more of Amy Tieman's art on iCanvas.
---
9. Lisa Falkenstern
Lisa Falkenstern strives to make the imaginary look real in her surreal paintings of personable animals wearing outfits and partaking in adventurous activities. Incorporating elements of whimsy and fantasy, she's inspired by 19th and 20th century illustrators such as Arthur Rackham, Beatrix Potter, Kay Nielsen, and more. From snow queens to steampunk pears to mouse kings, her prints are full of fun. If you're looking to create an intriguing atmosphere with storybook vibes, we think her artwork can be a delightful way to accomplish your vision.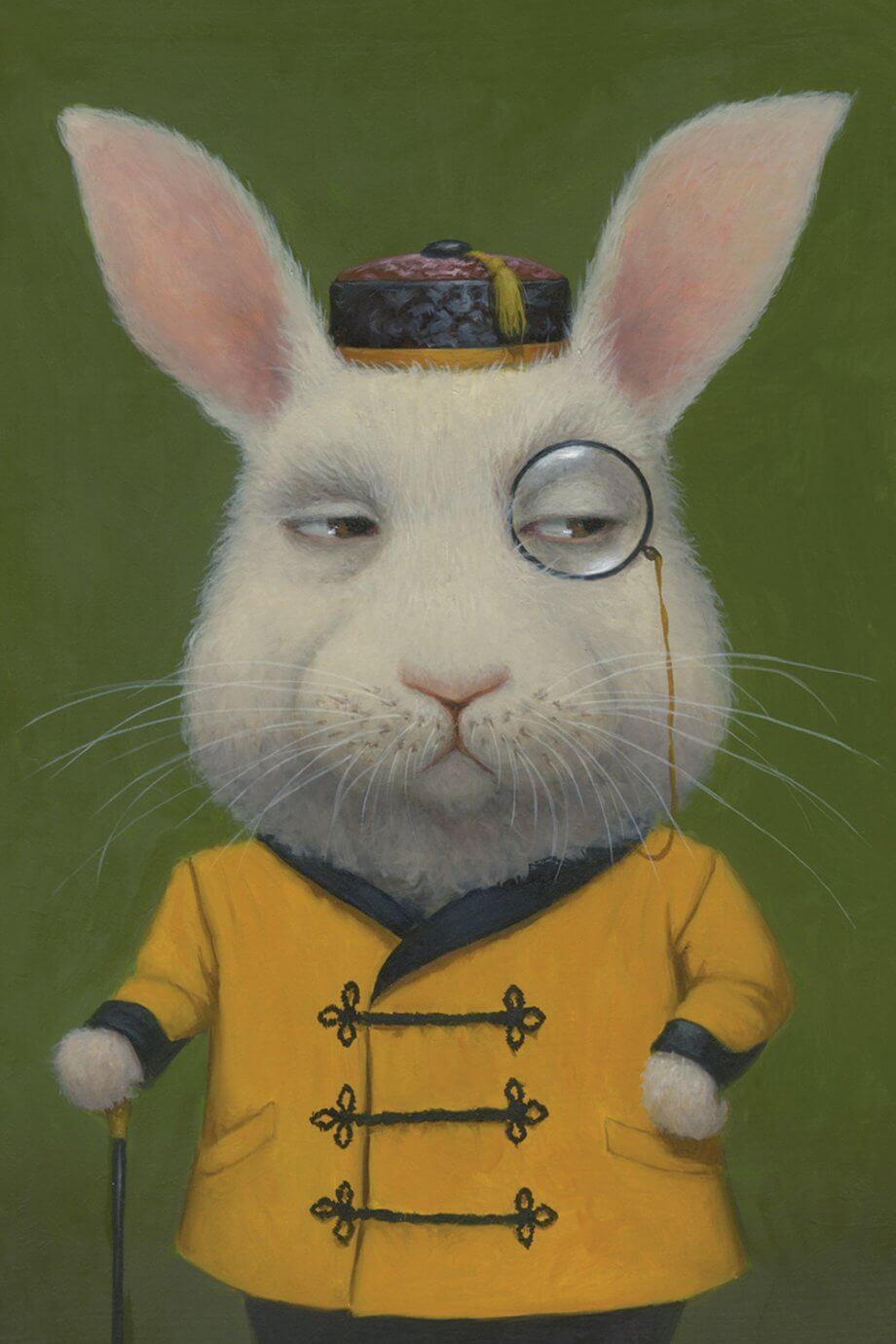 Click here to see more of Lisa Falkenstern's art on iCanvas.
---
10. Rita Kirkman
Rita Kirkman's paintings of soft and sweet farm animals are a reflection of her ability to find beauty in everything she sees. Inspired by her observations of sunlight and shadows, she focuses on ranch animals as her main subject because they're "ideal models of sunlight". With elongated shadows and golden hour glows, each print includes the warmth of the sun's rays. From velvet pigs to springtime in Texas to pretty ponies, we think her artwork gives off charming and rural vibes. If her countryside creations look familiar, you may have seen her art featured in International Artist Magazine, The Pastel Journal, and Southwest Art Magazine.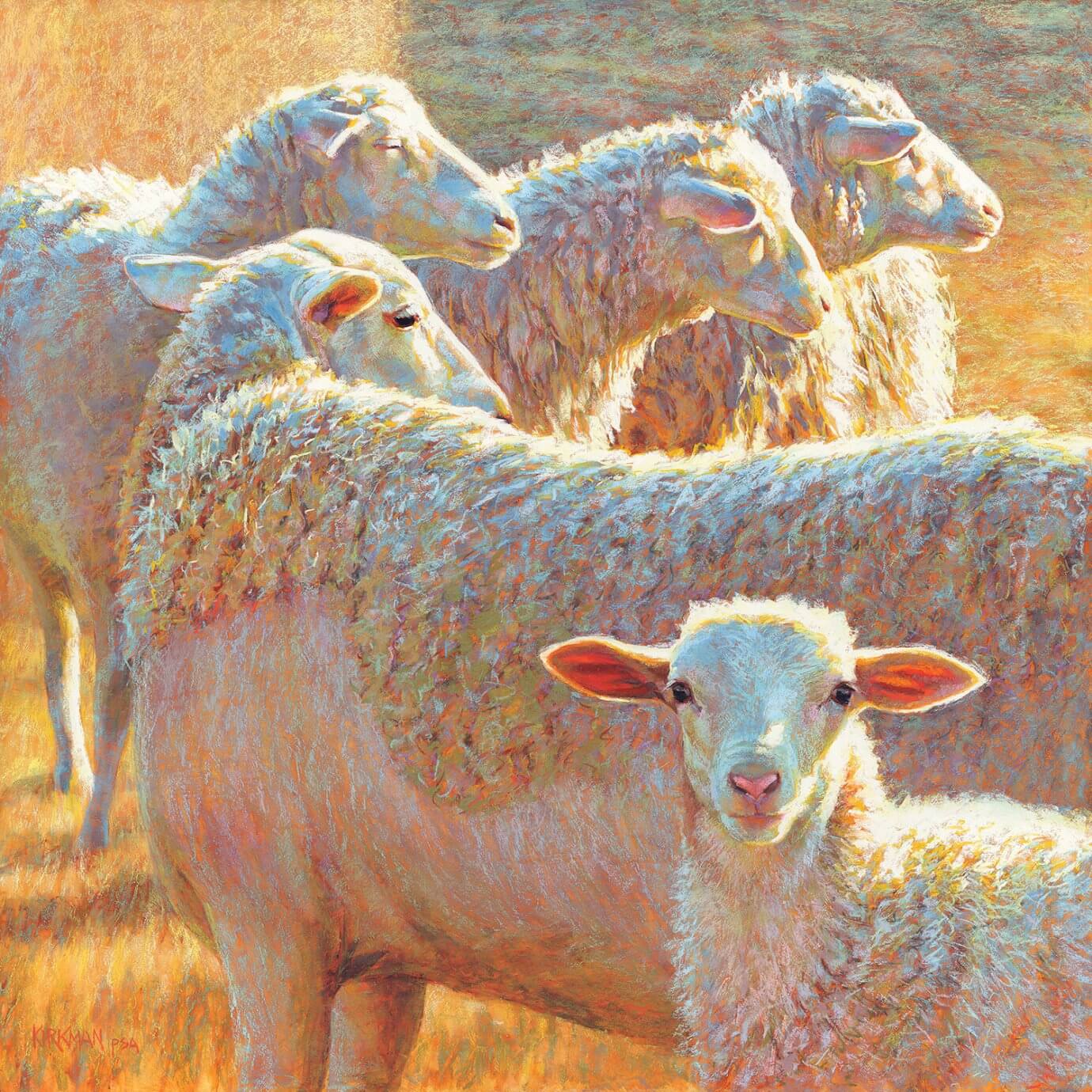 Click here to see more of Rita Kirkman's art on iCanvas.
---
For years, the foundation of iCanvas has been rooted in making art accessible to all. While gender inequity continues to create barriers in the arts, we are proud to do our part to represent a multitude of female artists creating incredible work. Support women creatives this month and beyond by learning more about our artists and shop more art by women artists.