Artists to Know: 10 Female Artists to Inspire Your Space
We're honored to partner again with the National Museum of Women in the Arts (NMWA) in their Women's History Month initiative to help you name #5WomenArtists. Join us each week of March to get to know more female creators and add new names to your list.
Get to know 10 more women artists whose work may resonate with your unique style, energize your emotions, or motivate a whole new way to tie your room together. Whether you want to cover your walls with lyrical poetry and softscapes or add dimension with geometric abstracts and monochromatic hues, these artists create a wide range of works that have the power to inspire you daily.
While women continue to be underrepresented in the art industry, there are signs of progress on the horizon — including the fact that 47.6% of museums in the U.S. are now run by women. Continuing our partnership with NMWA, we're excited to introduce you to some of the many female artists we are proud to partner with.
From moody surrealism to delicate whimsy, we hope you discover a new favorite artist to support.
1. Elisabeth Fredriksson
"When I create I can get inspired by a grain of sand to the universe at large." Elisabeth Fredriksson creates everything from nature-inspired abstracts to geometric collages, often incorporating earthly components, monochromatic hues and mesmerizing patterns. Her versatile works can be a perfect compliment to a range of decor styles, from the outdoorsy adventurer to the modern minimalist.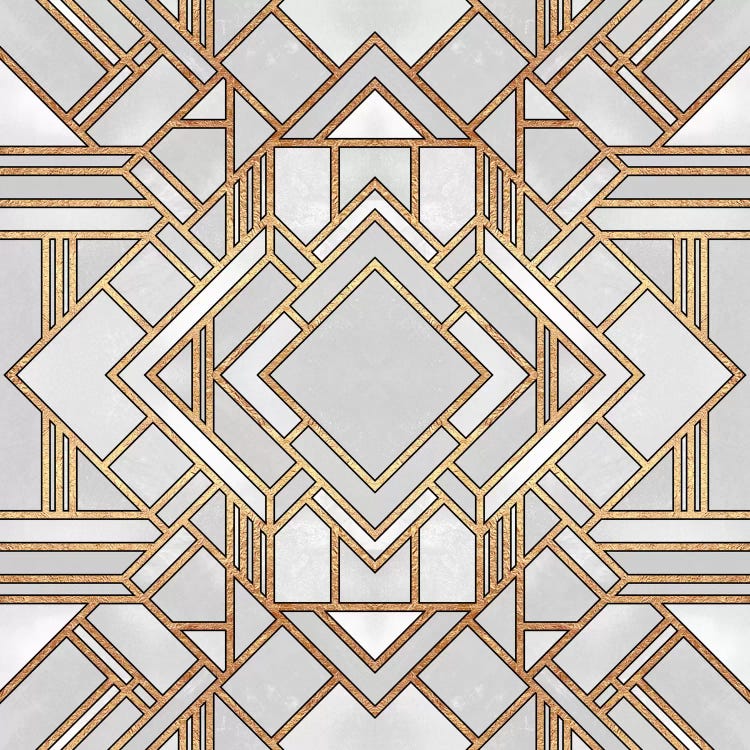 Click here to see more of Elisabeth Fredrikkson's art on iCanvas.
2. Morgan Harper Nichols
Artist, poet and musician Morgan Harper Nichols has attracted a large following on Instagram with her uplifting words, and we can see why. Combining lyrical typography with dreamy colors and nature scenes, she exudes messages of self-love, simplicity and empathy, which we're all about surrounding ourselves with. In addition to her prints, you can add her comforting words to your space with her book, All Along You Were Blooming.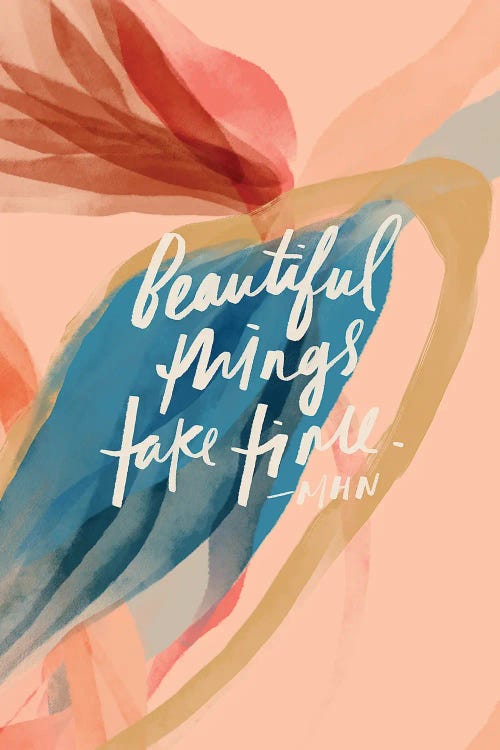 Click here to see more of Morgan Harper Nichols' art on iCanvas.
3. Amy Peterson
There's something about the human elements Amy Peterson incorporates into her digital art and illustrations of wild animals and furry friends that instantly make us smile. Ranging from cute to adorable, her work features everything from highland cows, baby elephants and other animals in bathtubs to woodland creatures blowing bubbles, wearing flower crowns, and going on balloon adventures. This variety of sweet scenes can bring uplifting charm to spaces and styles of all kinds.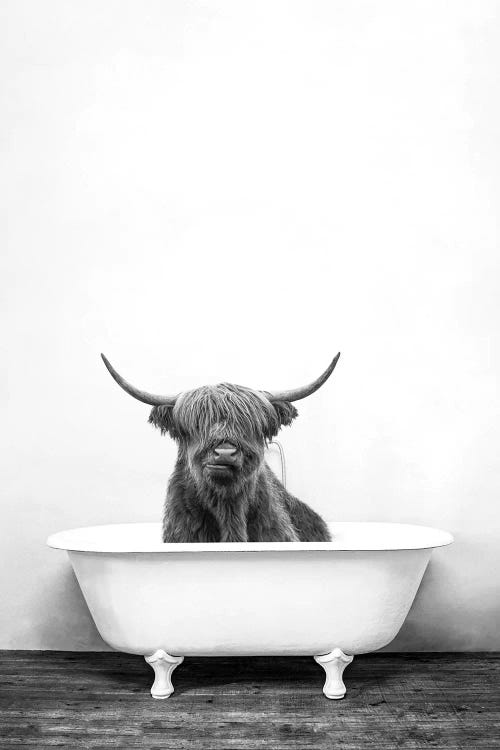 While no longer an iCanvas partner, you can check out more of this artist's work here.
4. Aja Trier
Infusing curious creatures and recognizable characters into scenes reminiscent of Van Gogh's "Starry Night," Aja Trier puts a modern spin on an enduring classic. From silhouetted schools of magic against a textured sky to stargazing corgis and cats, her work can help you celebrate your favorite pop culture hits or beloved animals while paying homage to an original that never goes out of style.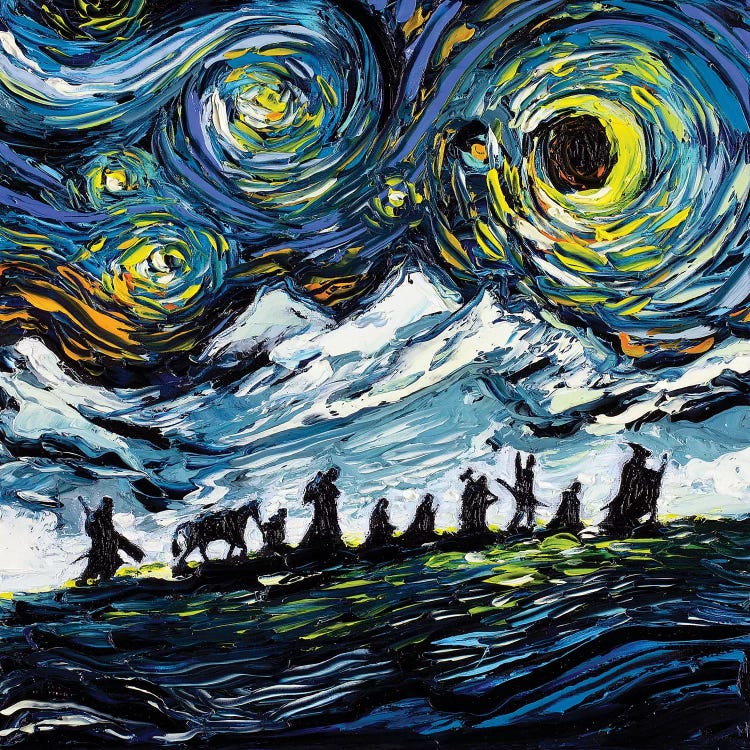 Click here to see more of Aja Trier's art on iCanvas.
5. Bella Pilar
Bella Pilar is constantly recreating stylish scenes all around her, from models walking the runway during New York Fashion Week to the everyday fashionista grabbing a latte at her local coffee shop. Her whimsical takes on everyday style have caught the eye of Bloomingdale's and Tiffany&Co., and can be seen on her own line of Papyrus cards and gift wrap. "[My inspiration] is endless because it's fashion. It doesn't end. It doesn't go away."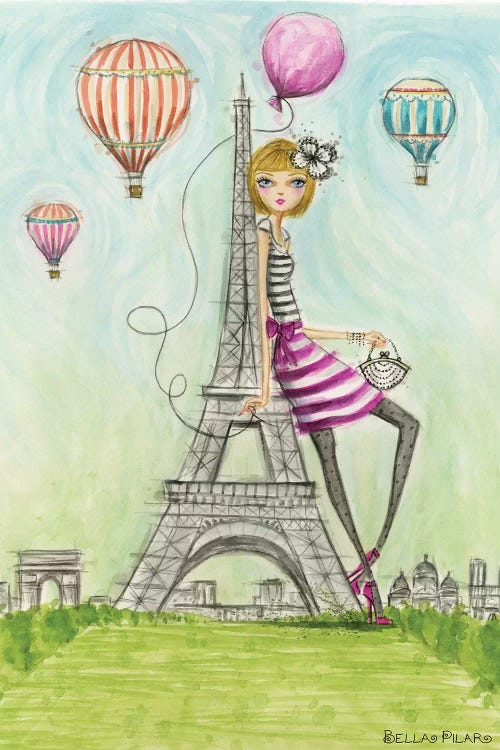 Click here to see more of Bella Pilar's art on iCanvas.
6. Christina Hess
Incorporating everything from vintage flare to historical and fantastical elements, Christina Hess brings regal creatures and otherworldly objects to life. Her paintings often combine quirk with surrealism, and are sometimes just plain cute, in ways that are sure to serve as a conversation piece in any space. You may recognize her work from her illustrated edition of the classic story, The Nutcracker.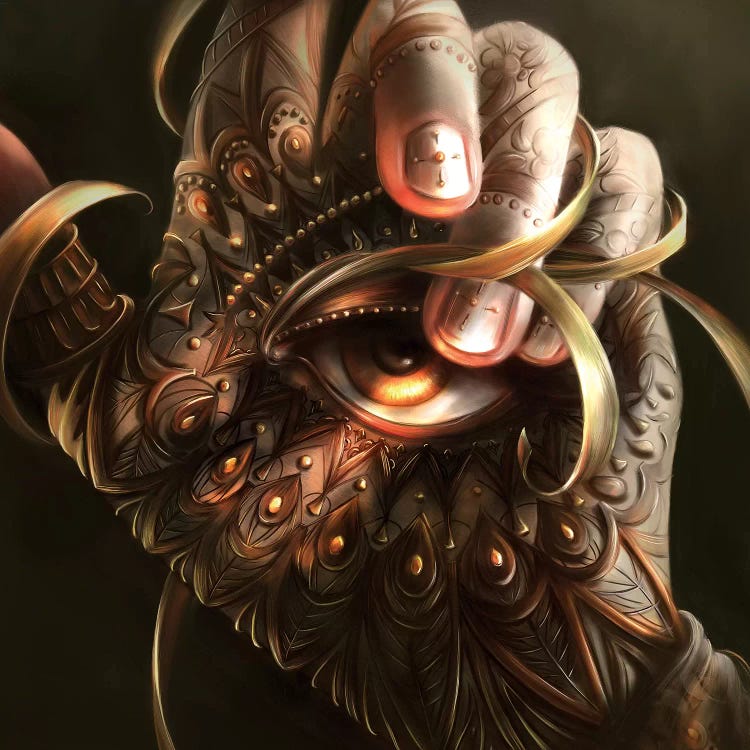 While no longer an iCanvas partner, you can check out more of this artist's work here.
7. Jennifer Redstreake
Using watercolors and a bit of playfulness, Jennifer Redstreake creates everything from portraits of animals to vintage farm signs to legos in unexpected places. Whether you're looking to add decorative elements, rustic charm, a nostalgic sense of imagination, or all of the above to your space, Jennifer likely has a print for you.
Click here to see more of Jennifer Redstreake's art on iCanvas.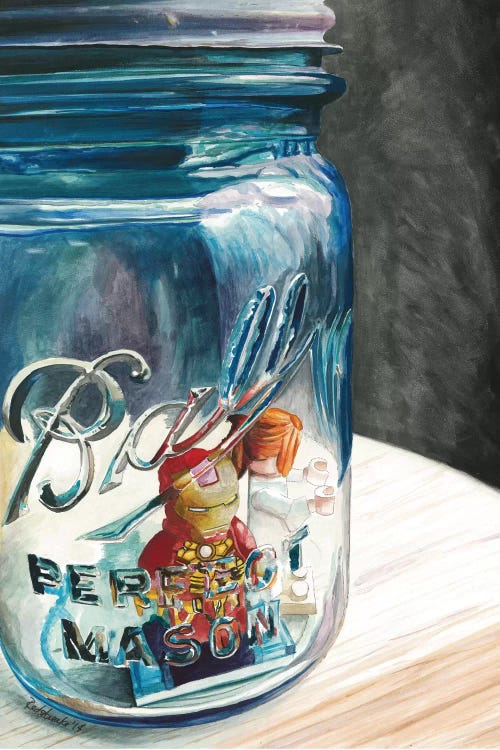 8. Juliana Loomer
After years in the film industry creating digital art for movies like Revenge of the Sith, Star Wars 30th Anniversary re-releases, Indiana Jones 4 and Die Hard 4, Juliana Loomer took her experience with visual effects to new heights. Now creating digital art and paintings that juxtapose illusion with reality, she creates breathtakingly surreal pieces of wistful women, lifelike flowers and thought-provoking scenes.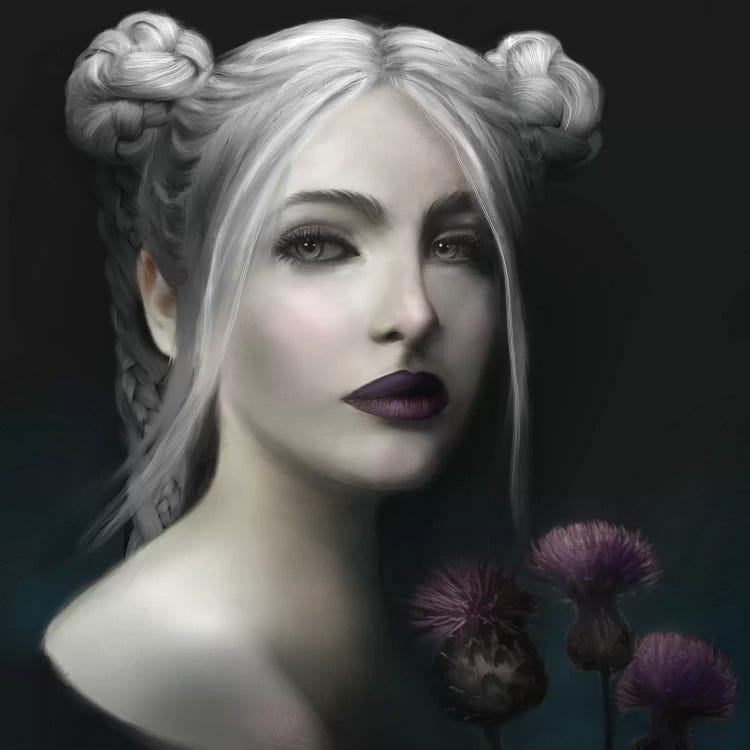 Click here to see more of Juliana Loomer's art on iCanvas.
9. Kateryna Bortsova
"I think that art means confrontation between life and aesthetics." Internationally known for her wide ranging works, Kateryna Bortsova creates art for nearly every vibe and style. While much of her work is portraiture, her use of everyday objects like broken CDs and old keys to create dramatic impact is especially eye-catching. Whether you're looking for vibrant pop art, thoughtful portraits, or city skylines and landscapes, her versatile collection can tie your space together with ease.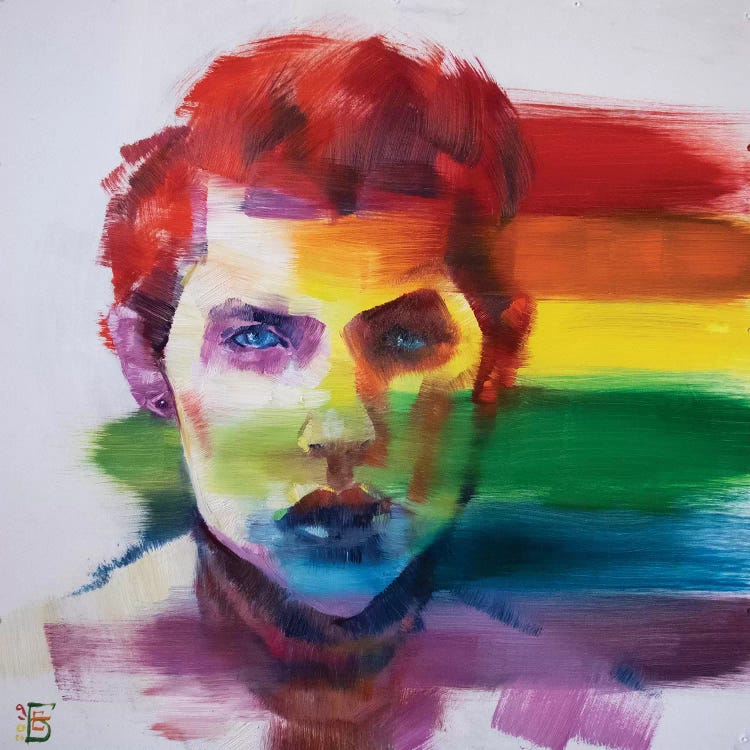 Click here to see more of Kateryna Bortsova's art on iCanvas.
10. Joanna Haber
Crediting her art for helping her find her voice, Joanna Haber creates drawings of women and animals complimented by watercolors and merged with elements of nature. "Although I'm not sure that you can teach feelings, you can see the emotion that goes into each piece that I create." If you're looking for art that can create delicate vibes accompanied by deep feelings, definitely check out Joanna's version of feminine whimsy.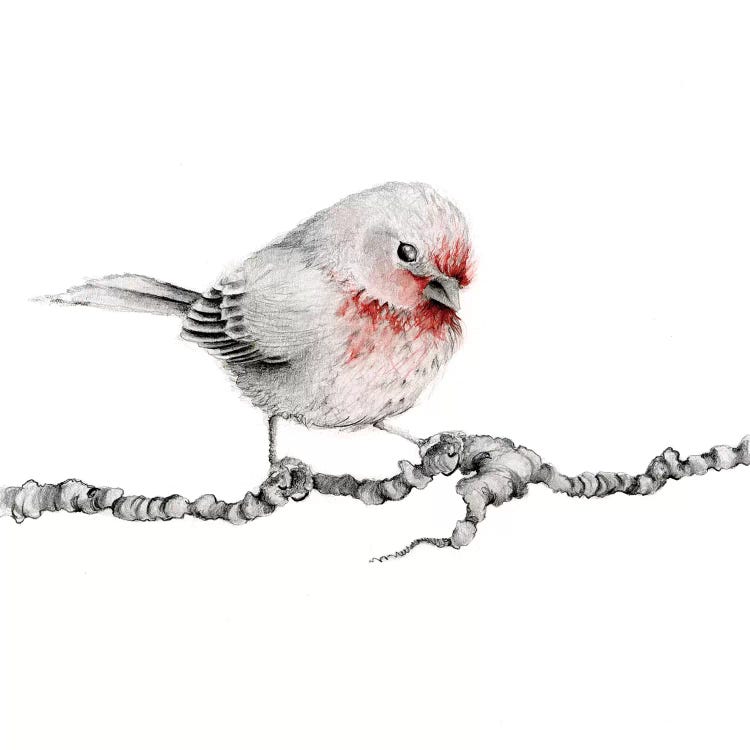 Click here to see more of Joanna Haber's art on iCanvas.
For years, the foundation of iCanvas has been rooted in making art by all accessible by all. While gender inequity continues to create barriers in the arts, we are proud to do our part to represent a multitude of female artists creating incredible work. Support women creatives this month and beyond by learning more about our artists and browsing art by all 50 featured women.